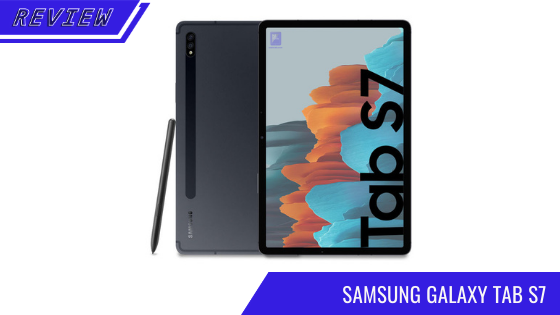 A new model has emerged from Samsung in their premium range tablet category. The release of the Samsung Galaxy Tab S is meant to do stir things up in the premium tablet department by providing consumers a worthy opponent to the iPad Pro and also steal some of Apple's user base in case they ever think about switching to Android with the help of the Galaxy Tab S7.
Now, of course the Galaxy Tab S7 has its own set of advantages and disadvantages but given the fact that the tablets comes with an S-Pen and is offers peak performance, it is well intended and aimed at creatives and anyone looking for a lightweight, portable work station.
It is also very well equipped to handle graphics-intensive games if you fancy gaming. Indeed it might actually be the best gaming tablet right now on the Android side of things.
The Galaxy Tab S7's snapdragon 865+ and 6GB of RAM are made to handle every game you throw at this device like hot knife through butter. The gorgeous display is also something to marvel at, especially when playing games like Sky: Children of the Light or the ultra popular Genshin Impact.
Now follow along with tabletish and our Samsung Galaxy Tab S7 review to find out just how good this tablet pc device is.
Samsung Galaxy Tab S7 Specs Overview
Before diving deep into the technical aspect of the review, we'd like to give you a quick overview of what's inside the Samsung Galaxy Tab S7. Take a look at this spec sheet so you know what to expect from the Samsung Galaxy Tab S7 if you find yourself interested in acquiring the model.
| | |
| --- | --- |
| Display | 11-inch LCD at 120Hz |
| Processor | Qualcomm Snapdragon 865+ |
| RAM | 6GB |
| Storage | 128GB |
| Rear Camera | 13MP wide and 5MP ultra-wide lens |
| Front Camera | 8MP |
| Battery | 8,000mAh battery |
| OS | Android 10 |
Design
When talking design, the Tab S7 offers us a solid metal body that fits its premium price tag. Regardless of its size, you'll have no trouble operating and holding the tablet with just one hand, for example when taking pictures, reading, or in any other situation even gaming. That's due to its very well balanced weight and slim and ergonomic design.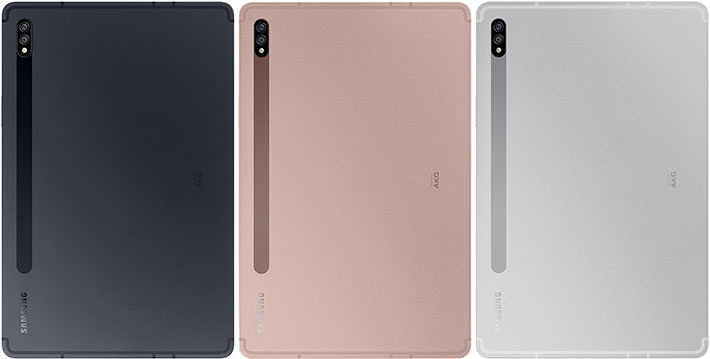 The tablet device features a standard Type-C port which is located on the bottom as usual, keyboard connector ports on the side as well as volume rockers and speakers, located top on the top and bottom of the body. And of course, like all the latest phone and tablet device models, there is a clear omission of the headphone jack.
Performance
Performance-wise, the Galaxy S7 tablet is pretty capable of delivering top-notch performance be it for gaming or work. Sports a Snapdragon 865 processor and Adreno graphics. The 6 GB of RAM makes multitasking a breeze and comes with 128 GB of storage while the 8 GB of RAM version offers 256 GB storage capacity or ultimately you can have the 512 GB storage version.
Now, on top of the great specs, all animations and doing any type of task on the Galaxy S7 tablet feels buttery smooth thanks to the 120Ghz display. It is an Android tablet unlike any other in terms of what it offers for the price tag of $650 (for the 128 GB model) it is the best Android tablet at this price category currently, especially if you're into tablet gaming. The S7 tab is the obvious choice here.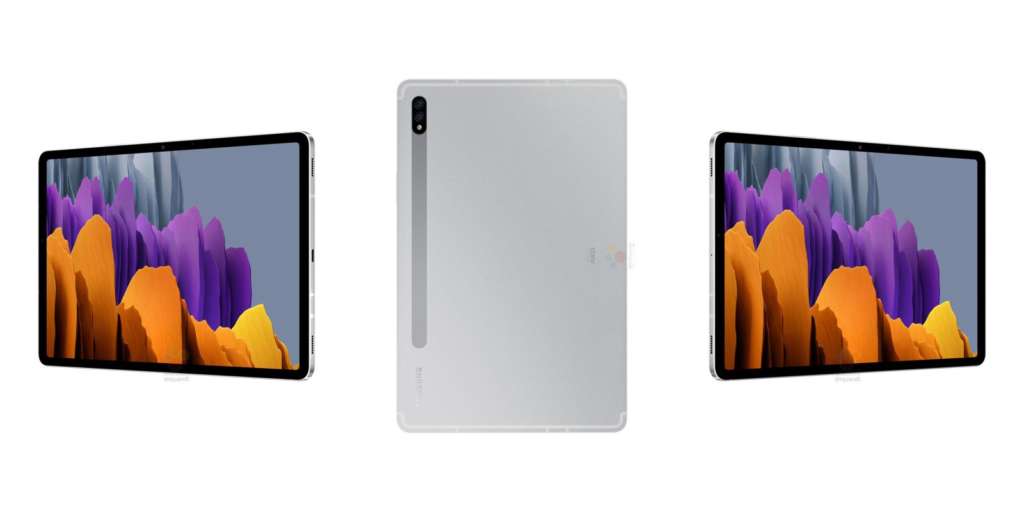 Now, when it comes to gaming, the Galaxy Tab S7 tablet device is phenomenal. A beast, capable of handling with ease any game available on the Play Store, no matter how graphics-intensive.
Gaming, working, or just watching Netflix, this tablet sets out to be a worthy companion.
Display
The 11-inch 2560 x 1600 LCD display on the Galaxy Tab S7 comes with a 120Hz refresh rate which makes everything snappier, faster. The colors are perfectly accurate and the 16:10 aspect ratio works great for any type of entertainment like gaming, watching Netflix, or reading books. Now, the Galaxy Tab S7 Plus might have the upper hand here with the AMOLED display but still for the price difference, this is a very reasonable compromise.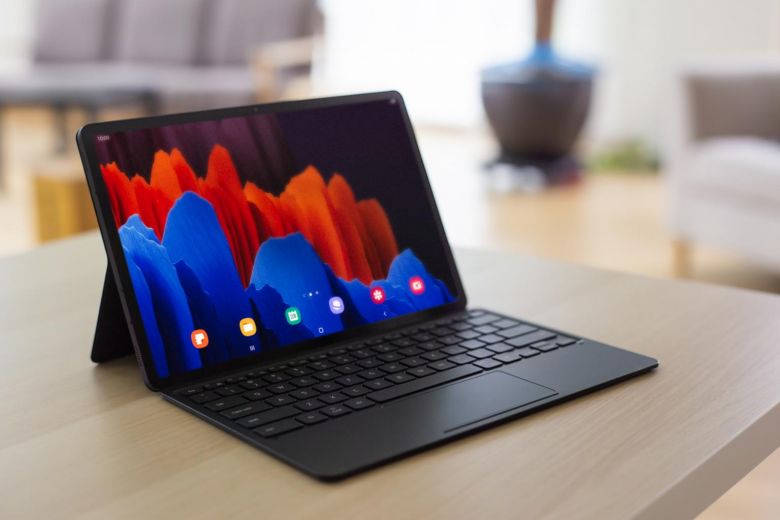 Regardless of the LED display you won't have any problems whatsoever. It is a sharp colorful display that and everything feels so smooth and fast thanks to the 120 Hz refresh rate.
It is bright enough when used indoors but in direct sunlight the display fails to deliver so you might get disappointed or frustrated if you intend to use it outdoors a lot. It is easy on the eyes though,
Camera
The camera lenses on the Galaxy Tab S7 are pretty solid too. With a wide-angle 13MP camera and an ultra-wide 5MP on the back, the cameras produce great pictures in broad daylight. In any circumstance where there's plenty of light, you will get consistent results.
Of course, the cameras are not on par with flagship phones but pack a solid punch and can prove even better when compared to some mid range phones, so there's that.
Battery
With its 8000mAh capacity, the Samsung Galaxy Tab S7 offers a smooth experience in terms of how long the battery can last, helping you get through the day with light to medium usage. It supports fast-charging up to 45W but you'll have to buy a 45W fast charger because Samsung only includes a 15W in the box.
Accessories
When it comes to accessories, you will get the S-Pen straight away out of the box when you buy the Galaxy Tab S7. You can always buy the keyboard additionally, as a separate accessory.
However, let's talk a little bit more about the S-Pen and the keyboard how can they fit your daily GalaxyTab S7 usage pattern.
S-Pen
Receiving the S-Pen along with the tablet makes it alot more convenient and easy to use and incorporate in your work whereas Apple for example sells their Apple Pencil separately.
Will prove very useful for students who need a a tablet with a pen to take notes at college or creative designers and artists who often like to have a mobile work station so they can go at their favorite coffee shop and work on a project.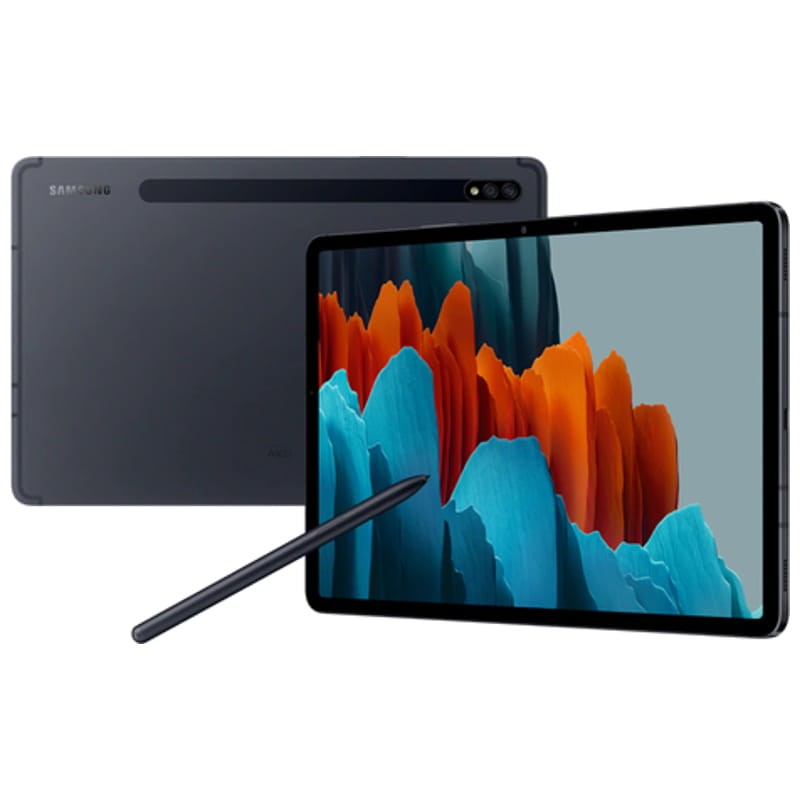 In any possible case that you can use it, the S-Pen lifts the experience to a whole new level and it is so much more enjoyable to operate your Samsung Galaxy Tab S7 with a pen.
The galaxy tablet s pen is also compatible with other devices and you can use it on other screens too aside from the Galaxy Tab S7.
Keyboard
The Samsung Galaxy Tab S7 keyboard is very similar in look and feel to the keyboard folio for the iPad, featuring a back cover with a stand, which completely transforms your tablet into a laptop and when coupled with DeX interface it makes for a completely different experience.
It is definitely an improvement over the one that was made for the Tab S6 model in regards to the quality because the keys feel a lot more responsive and clicky thanks to the new switches and the trackpad is also big enough to operate the tablet comfortably.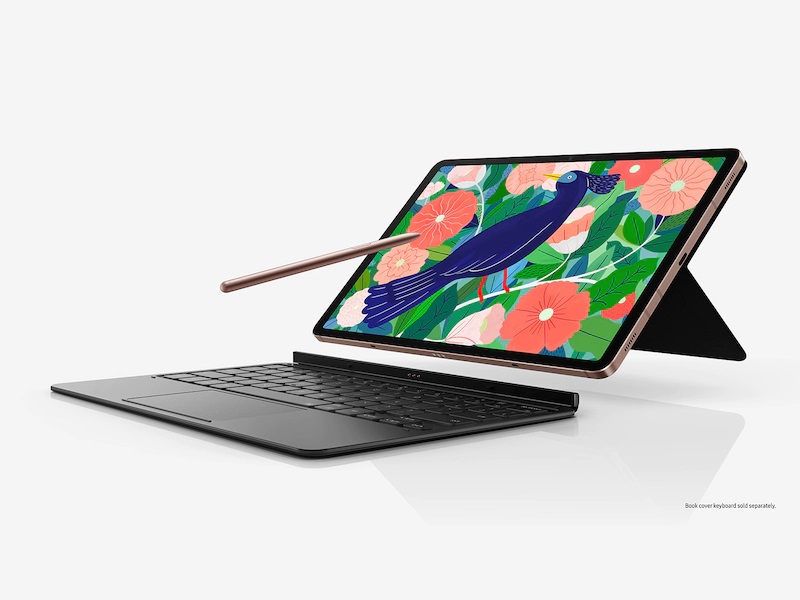 You could argue that having no backlight is somewhat of a con, but it all depends on how you plan to integrate the keyboard in your daily routine. If you are a heavy keyboard user and want to use it for all possible work done on the Galaxy Tab S7, then, yes it definitely is a bad point.
However, writing feels very comfortable and the function keys on the tip are really useful if you want to map an action shortcut. So, if you get the keyboard know that the only downside you might encounter is the lack of backlight. Coupled with the price tag that this Samsung Galaxy Tab S7 keyboard has, you might think twice before buying it.
It is not a perfect keyboard, but it'll do a pretty decent job if you need one.
Software
When it comes to the software, Samsung's One UI always was a mixed feeling type of a thing. But now, with their latest improvements and iterations and UI enhancements, you can say the One UI 2.5 is going somewhere.
It's a lot more fluid and less confusing, it's visually appealing and although the preloaded apps are there, it's a lot neater and offers some decent productivity apps like the One Note and the native Notes app which has been improved.
Managing your folders and multitasking is fantastic on the Galaxy Tab S7 due to a newer feature introduced to Galaxy product line – the multi-active window. Multi-tasking on the Galaxy Tab S7 is not a gimmick thanks to the software and UI improvements and you can now work on 2 windows on your display. The second screen feature is also very useful if you plan on incorporating your laptop into the workflow.
Samsung DeX
Samsung DeX is something that's been maturing over time, with Samsung developing and improving the platform little by little every year. Now, at a point where you have a tablet like the Galaxy Tab S7 that can take advantage of all the possibilities the platforms offers,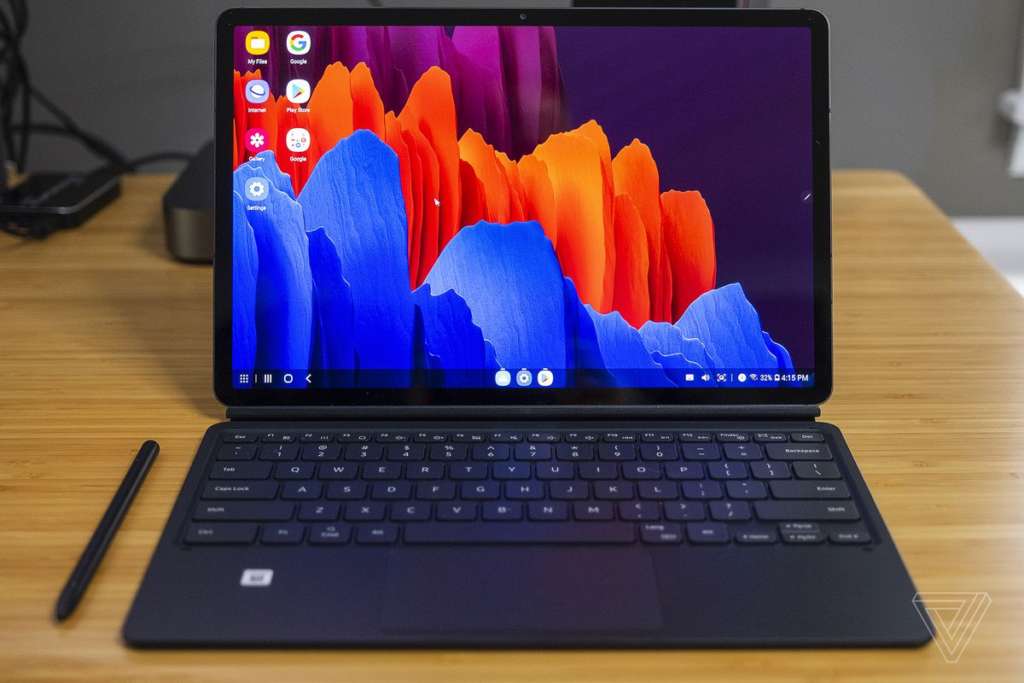 When you switch from the conventional android experience to DeX on your Samsung Galaxy S7 Tab you see witness a whole new experience. A world of possibilities, rivaling those of a PC in terms of a working environment, DeX allows you to cast your device's screen wirelessly on other devices like smart TVs or connect it to a monitor via an HDMI adapter.
Working on your Galaxy Tab S7 with a keyboard that has a trackpad and the S-Pen while having DeX enabled will get you to complete nearly any light to medium work task you might have going on because it creates such a responsive and productive work environment given the tools.
Conclusion
Right now, the Samsung Galaxy S7 along with the Galaxy S7 Plus is at the top of the Android game, being the most powerful and versatile tool for work, gaming or leisure home entertainment. This champ will handle anything you throw at it so if you hesitate, don't. Just go for it! It is well worth the money you'll spend.