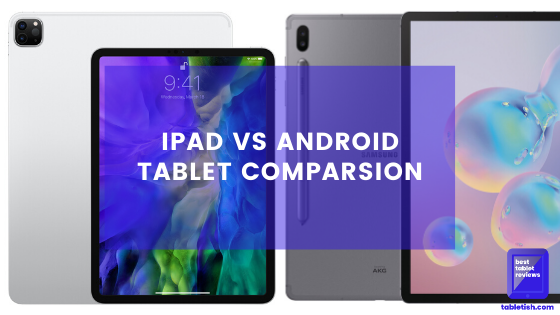 Whether we are talking tablets, there's always the eternal battle of iPad vs android tablet. Today, one of the most used electronic devices is the tablet. Yes, the tablet and not the phone. And why is that so?
Well, tablets, so far, are an excellent replacement for computers and laptops. They afford greater comfort and mobility, similar to mobile phones but packing productivity and just more options when it comes to having a reliable companion with you on the go that can do just about everything: emails, light word processing, social media, calls (over wifi using apps or 4G), watching movies, reading, gaming, digital drawing and more.
Tablets: A truly varied market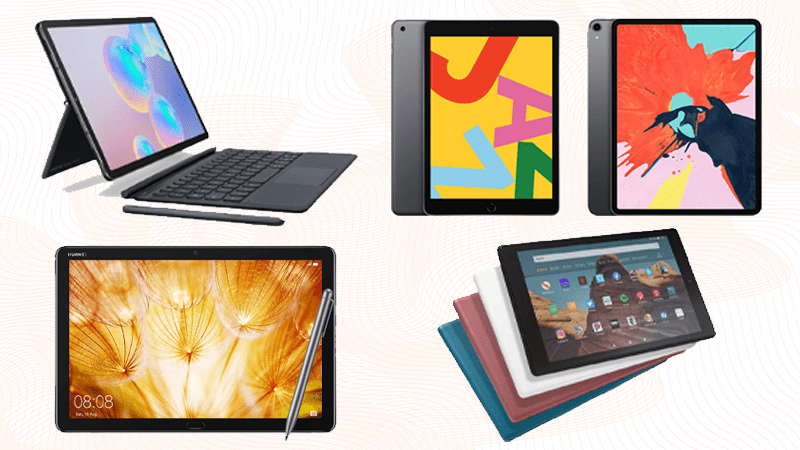 Now, there are hundreds of different models of Android tablets available on the market but, compared to the famous iPad of the renowned technology company, Apple, the battle between these operating systems has transcended beyond just smartphones and into a new dimension. And thus the whole iPad vs android tablet debate came up.
Apple is eagerly trying to bridge the gap between the tablet and the laptop trying to create a compact but ultra-powerful mobile work and entertainment station with their iPad Pro and android tablet devices are more focused on delivering a powerful handheld device with a big screen with less hassle.
When talking iPad vs android tablets, you should know that, while both Android and iOS operated tablets have many distinctions that need to be taken into account regarding their operating system.
Right now we will focus on their differences regarding the tablet pc devices. Since, most people require full knowledge of these products before purchasing them, in order to pick the one that best suits their needs and economic capacity.
This is why, in the current post we want to provide you with the most detailed information about the features, advantages, and disadvantages that android operated tablet devices can offer and also those of the flagship Apple products, that is, in our case, the iPad Pro. We offer this information so that you can choose, according to your preferences, the best product for you.
Many users want to have the comfort of a smartphone on a larger screen. In this way, we have a difficult choice between an iPad vs Android tablet, since each brings a different set of benefits to the user. We look forward to helping you with your choice, so follow along.
Among the undisputed kings in sales are the iPad models in their different versions, especially the iPad Pro, the iPad 10.2″ (2019), and iPad Mini but it is equally true that, since the heyday of Apple in 2013, tablets with Android operating system have been gaining market share constantly.
iPad vs android tablet comparison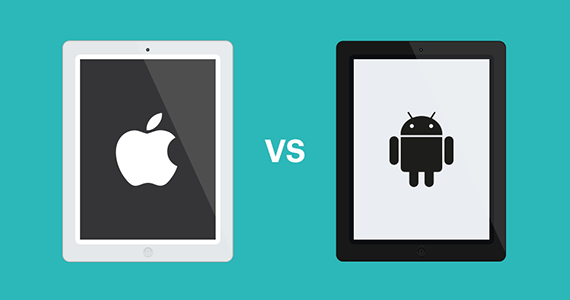 Data aside, if you are thinking of buying a tablet device you've probably already dealt with the following question: iPad vs android. What should I buy?
The first thing to consider when buying a tablet is to be clear about what you are going to be using it for. Do you need a 10-inch tablet with a big enough screen so you can watch movies and shows on it or are you planning on reading comics, ebooks? Maybe you want a device particularly powerful for gaming?
iPhone users, logically, may prefer an iPad, since the integration between the two devices is seamless thanks to the fantastic use and implementation of the operating system, which also includes iCloud as well as several new connection features. They want to stay in the Apple ecosystem, obviously, which is intricately build around its customers.
You can access a single file very easily from multiple devices within the Apple ecosystem. So, for example, if you take a photo with your iPhone then you can recover it, edit it, upload it to Facebook, etc. and do all that very easily from your iPad or a Mac.
When it comes to having an android-operated device: Communication between your tablet and your smartphone will be easier, as well as access to Gmail and the rest of Google services. Obviously, full compatibility depends on the version, with a few minor hiccups.
So, talking iPad vs android tablets, apple users and fans confidently claim that its operating system and UI is very intuitive, even for newcomers to the Apple ecosystem. The truth is that iOS is a simple operating system that can be handled by any user, while Android may present some greater difficulty for more users unfamiliar with it.
Unlike Apple who are very intentional and scarce with their products, there are hundreds of android tablet devices coming out each year.
This can result in an advantage or an inconvenience: if you have a limited budget, you can always find an Android tablet that suits your needs without overspending, while a new iPad does not go down from 400 dollars on a regular sale, but you can always spot a great deal on Amazon around big sale events like 4th of July, Father's day or any holiday discount events.
In regards to the iPad vs android tablet debate, when it comes to app stores, both devices give access to their respective app stores, the App Store and Google Play. In favor of Apple's, we'll say that it thoroughly tests their apps before launching them on the store so you have a fully functional piece of software to use.
Google Play, for its part, has a really wide and varied catalog while being more on the quantity side rather than quality.
iPad Pro: Apple's flagship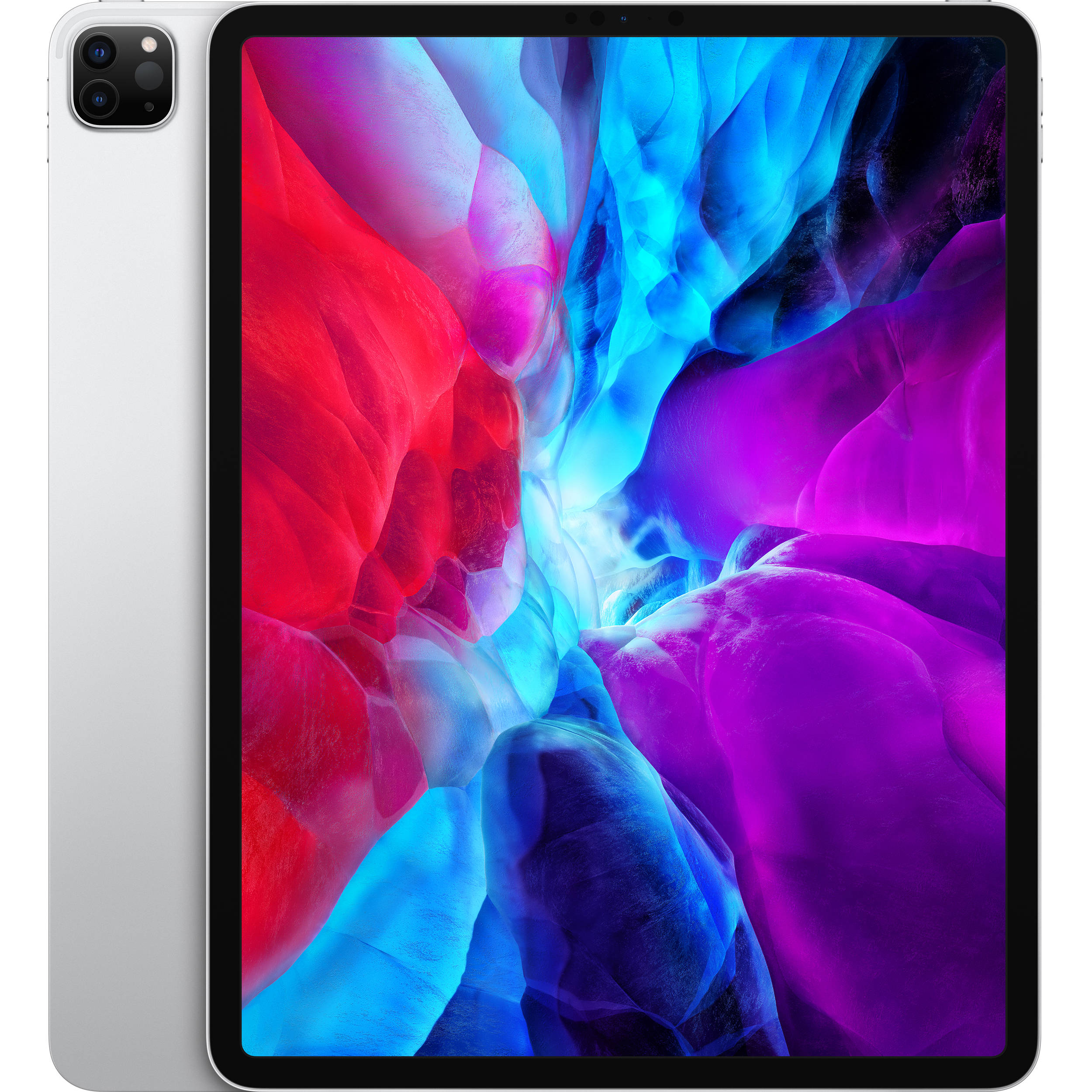 In terms of aesthetics, Apple has always prided itself on its elegant designs and features. The iPad boasts a photo camera that includes advanced optics, true Depth technology, 4K recording, a LiDAR sensor for revolutionary AR (which is what apple are aiming for recently), and a powerful image signal processor: you can take panoramic, burst, and timer photos, as well as record time-lapse and slow-motion videos.
The quality of the 12.9 or 11-inch screen on the iPad Pro is also one of the feelings of pride of the Apple brand, using its highly-developed proprietary Retina technology for displays. The iPad's Wi-Fi connection is also fast and reliable like no other tablet.
Weighing 468 grams in the 11-inch model, an identity sensor by inch, it is marketed in different versions depending on the storage capacity (128, 256, 512 GB, and 1 TB). You can find an Apple tablet from around 400 dollars on Amazon, a price that has significantly dropped from previous years, but still, in general, higher than the other tablets. Those in the iPad Pro range, should they opt for one, they are in for superior performance and smooth experience.
Android: bigger possibilities
When talking android vs iPad, we can say that with the Android operating system the possibility to choose is much bigger because there are hundreds of thousands of companies launching dozens of tablet models every year. There are larger screens and less than Apple's. With much more storage capacity and with the same possibilities to connect to the internet. Its design also varies greatly from one manufacturer to another.
Android users have always maintained that their operating system is more open, allowing advanced users to make changes that on iOS are not possible. Also that its battery consumption is lower than that of iOS 12. And, above all, it is possible to find products with excellent value for money.
Among the most powerful models with Android available in you can not fail to mention the great competitor of the iPad, the Samsung Galaxy Tab S5, as well as other more affordable models of the Korean brand. Also, the Lenovo Smart Series, with great features for a good price, although somewhat scratchy in memory.
Or the Huawei MediaPad M6, very light and with unbeatable specifications for a really reduced price. And don't miss the BQ Aquaris E10, which also stands out for its value for money, as well as several Asus products.
What is an Apple iPad and what features does it offer?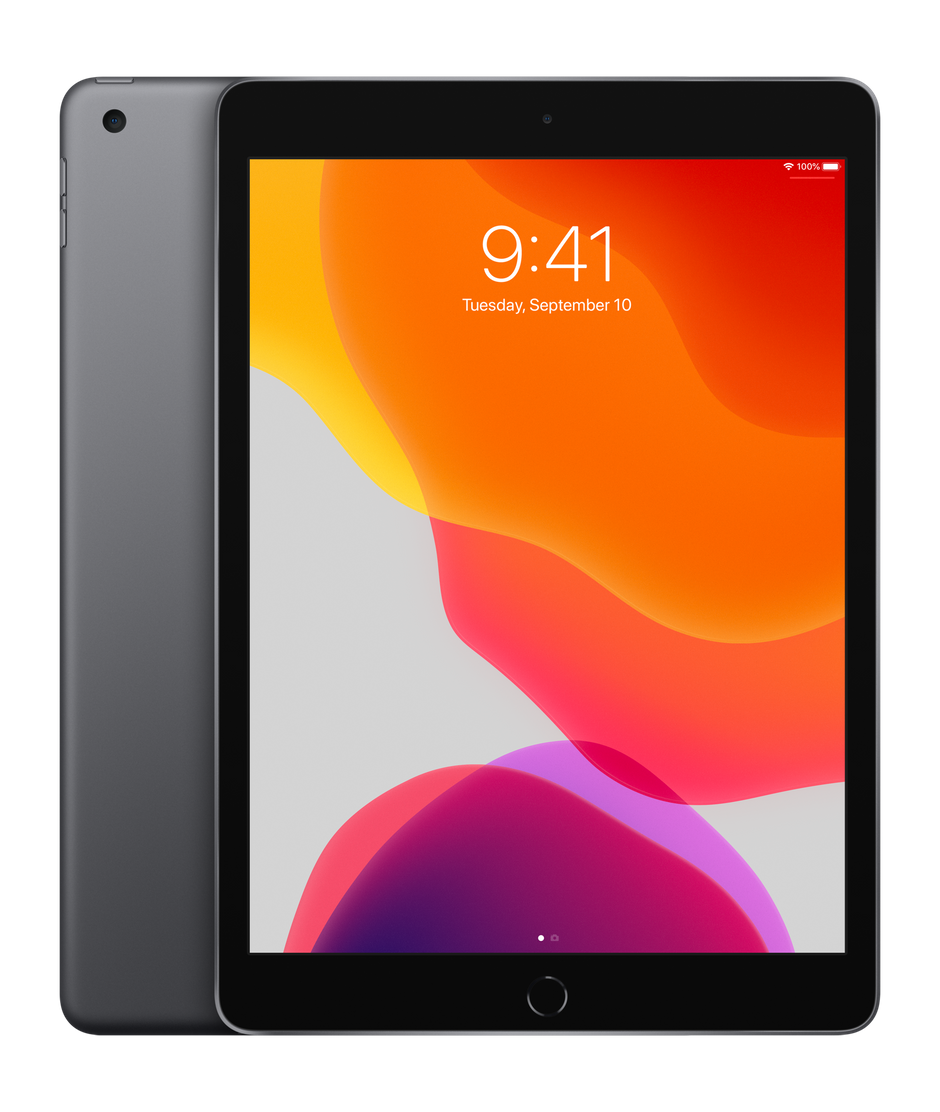 It is a device that caused a great stir from its initial reveal back in 2010 by Steve Jobs since it was one of the latest gadgets of the renowned technology company worldwide.
So, regarding our debate of iPad vs android tablet, the iPad Pro is positioned as a top-of-the-line tablet with greater capacity among all Apple devices. Featuring features very similar to other Apple laptops, such as the Macbook and iMac, but with a larger screen.
In addition, the iPad is distinguished by the great power of its hardware and in short, because it reveals a performance through a NUI or "Natural User Interface"
that was adapted over a version of the iOS operating system. This can perfectly be placed in a category between a smart mobile or Smartphone and a laptop.
In addition, the iPad's design remains focused on accessing apps and themes, beyond the creation of apps and themes.
Considering that it also ensures a larger size of the device around its great ability to use software for hundreds of activities that commonly attract users, especially to read newspapers and e-books, carry out web browsing and allow people access to different net entertainment activities, gaming, watching movies and show and even working.
For its part, in terms of its other more notable features, the iPad starts with a 9.7-inch multi-touch Retina display, 30-pin peripheral connection port, storage space from 16 to 128 GB, and for newer generations, the capacity ranges from 32 to 256 GB.
Advantages
In addition to its most relevant features, it is necessary to highlight the pros and cons of an iPad vs android tablets.
So, the pros of an iPad vs android tablet:
Thanks to the size and weight of this type of device, it is extremely easy to transport it anywhere you want while being a powerful tool that you can use for just about everything from working to gaming.
The iPad Retina screen display technology is remarkable. Vivid, delightful colors while being visible from any angle and under direct sunlight, iPads offer the best display you can get on a tablet pc device.
Since there are a few different iPad models, you can find the one that fits your budget. Nevertheless, the iPad is an accessible Apple device for pretty much everyone.
The battery of all iPad models is very powerful, as it can last up to 10 full hours in use and standby mode, up to 30 hours.
It has seamless integration between your iPhone and the iPad (and potentially other Apple products you own).
It has a substantial capacity, in regards to the powerful processor it uses in all its models and the flash memory that manages to range from 32 GB for iPad models like the 2019 10.2′, the iPad mini or iPad Air and up to 1TB for the iPad Pro model.
Works fantastic as an ebook reader.
Disadvantages
Unfortunately, as well as all electronic devices, the iPad also has a set of disadvantages of its own too, that you should consider before making a purchase.
Those disadvantages are:
Generally, accessories like cases, keyboards, or apple pencil are used separately.
It has some minor incompatibility issues and the most prominent, refers to java support, for example.
Sadly, many users can't justify the price regardless of the quality of the product.
What is an Android tablet and what features does it have?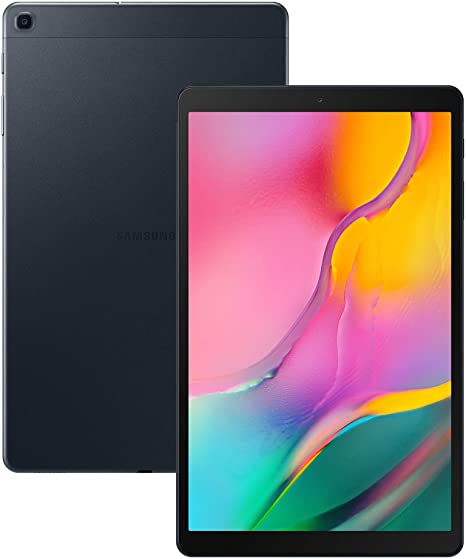 Very similar to the iOS iPad, the android tablet counterpart can also pack a punch, offering a wide range of utility features besides the standard top of the line performance hardware.
Now, when talking iPad vs android tablets, of course, the android tablet market is a lot more saturated having hundreds of companies manufacturing tablets, so you can expect to find dirt-cheap low-performance tablets, mid-range ones like the Amazon Fire HD 10, or top tier ones like the Samsung Galaxy Tab 6s and Huawei Matepad Pro which is meant to be a direct competitor to the iPad Pro.
In this way, it adds all the essential components for optimal operation, thanks to its CPU, ports, connectors, storage units, and touch screen. Also, there are Android tablets of various brands, among which stand out: Samsung, Huawei, Asus, among others. But, usually, all of these are designed according to a similar pattern.
Depending on whether the tablet pc will be used for watching movies, playing games, or even design and illustration, you can choose from tablet devices ranging from 7 inches up to 12 inches.
In addition, android tablets have similar processors that give it remarkable power, and thus, you can locate quad-core processors or "octa-core" processors. They also contain a rear and front camera, usually allowing you to take photos and make videos, just like on a mobile and even use them to make video calls.
Among other features, we highlight the RAM which is also a completely important aspect when purchasing one of these devices. Thus, in the market, you can get tablets from 1 GB of RAM (the most basic and economical), but if you prefer to opt for a more advanced computer, the developers have also designed 3 GB of RAM.
Another fundamental feature of these tablets is the battery capacity and this is a specification that presents a lot of variation between the hundreds of models of Android tablets that exist on the market today.
However, you can select it depending on the inches of your screen, because if it is less than 9 inches, it is advisable to use a battery greater than 4000 mAh
and in the case of screens greater than 10 inches, the battery should be greater than 5000 mAh.
Advantages
We talked about the pros and cons of iPad vs android tablets but since there are many options to choose from in the market when it comes to android tablets, it would be beneficial to mention the pros and cons of an android tablet too.
So, the pros that an android tablet can offer are the following:
For starters, android tablets have more affordable prices than Apple products on the market. Therefore, it can be the best alternative for any user worldwide.
All models contain completely simple and optimal accessibility and handling.
They enable great customization because you can include to the system what you want, whether it's keyboards, theme changes, from added options, or with the help of third-party applications.
As well as on Android mobiles, you can get various applications in the Google Play Store, and in addition, some specifically adapted to tablets.
It gives you, automatically and easily, all Google services.
Disadvantages
In this case, the Android operating system also reveals certain drawbacks that it is appropriate to highlight before purchasing such a device.
Well, that's why we've gathered the most notable cons and here are:
The interface for android tablets is the same as that of Smartphones and because of that, it is estimated that so far, the productivity of these computers is not the best.
Many models of these android tablets are limited in reference to capacity growth, whether memory, compatible devices, or speed.
They are sold without a keyboard and can, therefore, be uncomfortable for many users when typing on touch with the common size of the screens of these computers.
Once they have any damage, it is extremely difficult to repair these tablets and especially some specific brands.
Android vs iPad: main differences
Once known the most relevant and interesting peculiarities of these devices, whether Android or iOS, as well as their pros and cons; we can proceed to detail in a certain way, the main differences that there are between the two teams.
This, especially in order to be able to select the one that suits you best, of course depending on your requirements and the scope you have to pay for any of those Tablets.
Thus, the main differences are:
One of its most marked differences, it is the material. Because, due to the different models of Android, they can be found from various materials and even plastic (the cheapest options). Instead, the iPad is made of aluminum.
The price is also relevant in this comparison, as iPads are more expensive devices than android tablets.
Android tablets allow greater freedom and customization when used, unlike the iPad that is somehow limited in this aspect.
As for the storage capacity, the iPad is ahead in this comparison. However, they have the possibility to insert an SD memory card to expand that capacity.
While Tablets add a USB port and HDMI output, iPads do not and therefore require adapters.
With regard to the durability and validity of the devices, the iPad exhibits a great advantage.
For the benefit of Android users, they may own more free apps and instead, the iPad does not allow you to get this benefit with as much variety.
iPad vs Android tablet: affordability
When it comes to affordability, Apple is always taking things to a whole new level with the pricing. Right now, we have the iPad Pro starting at $799 for the 11″ model with just 128GB of storage capacity up to $1499 for the 12;9″ 1TB Pro model with just wifi or $1699 for wifi and cellular. Then we have the iPad Air starting at $499, the 2019, 10.2″ iPad at just $329 (which is the best tablet option right now), and the iPad Mini at $399.
Of course, if you can't see yourself spending so much money on a tablet, then by all means, feel free to browse refurbished, used, and second-hand tablets on Amazon. You'll probably find a nice deal.
When it comes to Android tablets, the top-tier, high-performance models cost similarly, with the Samsung Galaxy Tab S6 costing around $600 and the Huawei Matepad Pro around $450. But aside from these high-cost tablets, with Android, you always have the option to go for a cheaper tablet like the bang for the buck Amazon Fire 8 HD & 10 HD, the excellent Samsung Galaxy Tab A, Xiaomi Mi Pad 4, and many other android tablets in the rage of 50-300 dollars on Amazon.
You also have a lot more choice with the android supported app store, Google Play Store, when it comes to free apps and the sheer quantity and for people that are more budget-conscious, we'd say that android would seem like a natural choice.
iOS vs Android: device security
When talking iPad vs android tablets, device security is of paramount importance regardless of what you opt for, an iPad, or an Android tablet. Every user wants to have peace of mind knowing that his personal accounts, information, and files are well protected.
We all know what happened when iCloud was breached a few years ago and Apple had to do so some drastic changes in their Cloud security protocols so that they can gain back the trust of their user base and ensure people that they care about their privacy and will never ever let something like that happen.
You can expect regular iOS security updates that are designed to protect your system.
On the flip side, Android is very much susceptible to malware and this is one of the major pain points when it comes to android system security. Because of the fact that you can find application files on third-party websites, there is also the possibility to contract malware if you download them. That's why it is recommended to install software only from official sources like the Google Play Store.
Regarding regular android security updates and patches, it can be a somewhat tricky situation due to the extremely large number of devices, old and new, that operate under the android system. Some manufacturers like Samsung make an effort to push out regular security updates for their newest models.
So, to answer this, newer models will definitely get a lot more updates and it also can depend from manufacturer to manufacturer.
With security updates and patches being very important to the privacy of the user, Apple probably do this better in this segment as they don't have dozens of models and manufacturers to take care of; they are simply focused on offering privacy and confidentiality to their users, regardless of the product, be it an iPhone 11, iPad Pro or a Macbook.
So if you are concerned with privacy, you'd better opt for an iPad.
iPad vs Android tablet: what should I buy?
Now, we can go back and forth all day, with naming all the pros and cons of both sides, android wins this, iPad OS wins that, in a true fashion of an iPad vs android tablet article, but what gives? How can you make the choice despite all of the information you have at your disposal in this article?
At the end of the day, let's be honest, it all comes down to budget. How much are you prepared to pay in order to receive something of quality? There are fantastic tablet choices on both sides, if you can go beyond the $600 price point end enter the realm of high-cost android tablets and Ipads.
Don't get us wrong. Both platforms are great. They offer a lot to everyone that decides to become a part of the iOS or the Android community. But they also have their differences and similarities, of course.
So, in regards of what you should buy when it comes to the debate of iPad vs android tablet, really it comes down to how much you can afford to spend, and even if you are able to spend, are you willing to spend that amount of money, for example, to buy an Ipad Pro or a Samsung Galaxy Tab S6?