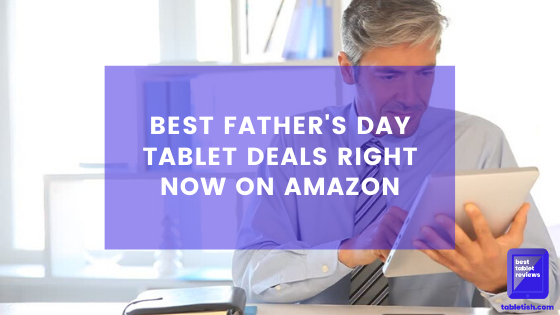 Father's day is a few days ahead of us now in 2020 and in all honesty, dads deserve a meaningful gift. Something they can really call their own. So, we believe that one of the perfect gifts for Father's Day definitely is a tablet.
Thanks to this, your father will be able to retreat to his caveman and casually surf the internet, watch fishing videos or cat videos on YouTube (yes, dads do that too), binge watch his favorite dad show or just go over the photos from your last family trip and reminisce.
So you should be looking for the best deal possible in relation to your budget. That means a decent processor, possibly an HD display, at least 2 gigs of RAM, sizeable battery and so on.
You get the point. When dads want to be left alone and relax, they are going to rely on that tablet for those things in particular.
So, with everything mentioned so far, we would like to suggest a few tablets on our father's day tablet deals list that are more than capable of meeting any dad's demands and expectations.
Additionally, you can additionally check our list on the best tablets in 2020 so far.
Father's day tablet deals: For the sports fan dad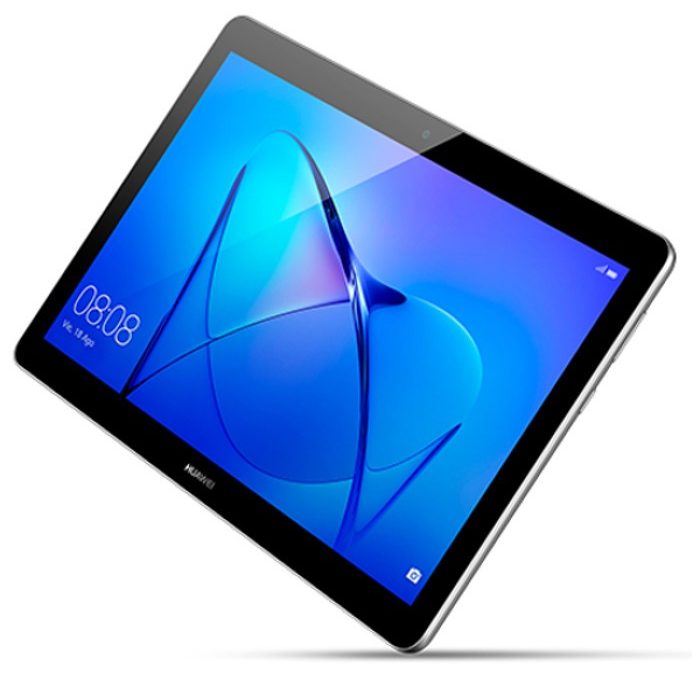 Huawei MediaPad T3 10
The Huawei MediaPad T3 10 is a very versatile and functional tablet that will satisfy most users. It offers quite interesting technical features(HD resolution of 1,280 x 800 pixels, a great Qualcomm Snapdragon 425 quad-core processor at 1.4 GHz and 2 GB of RAM) along with a terribly competitive price.
It has a 5-megapixel camera on the back and a 2-megapixel front camera, and battery life of around 10 hours which is really good when you put the 10-inch screen into the equation. It is probably the ideal choice for users looking for the performance and price combo, while still getting a tablet from a well-known, reputable brand which offers quality products to their customers
If you are interested I recommend you check it out on Amazon.
Father's day tablet deals: For the Netflix addict dad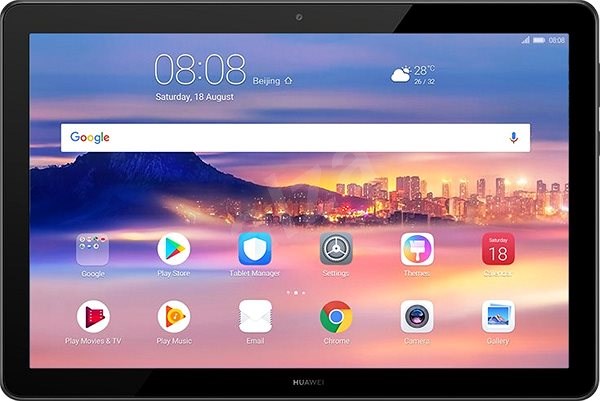 Huawei MediaPad T5
As the next tablet on our father's day tablet deals list, we have the Huawei MediaPad T5. As part of our best father's day tablet deals, this is a great and reliable tablet for many considering it's on the low-end scale when budget is concerned. Perfect for casual everyday use, be it watching youtube videos, movies, light reading, or anything in between.
The MediaPad T5 packs a punch also. Featuring an 8-core processor and 3GB of RAM will allow the tablet to carry-out low demanding tasks with ease. It's perfect for enjoying movies and videos. The 10-inch IPS screen and powerful stereo speakers will create full immersion into anything you're watching.
You can expect solid speakers, but nothing out of the ordinary when it comes to audio output from handheld devices like a tablet.
Regarding present and future app compatibility and updates, you have nothing to worry about. The Huawei MediaPad T5 comes with an EMUI which is a customized version of Android 8.0. Yes, it's not the latest Android version, but Google Play services are available on Huawei and EMUI so nothing to worry about here too.
On the flip side, don't expect much from the cameras, both, front and rear as tablet cameras are never the focus However they are good enough for casual photography, video calls and such. The cameras are definitely not up to the standard of current smartphones and tablets but I suppose you are not going to buy a tablet for the sole purpose of taking photos.
As the only real drawback, we might have to mention the battery as it does not feature a fast charge and the charging time can be quite long.
Anyway, the Huawei MediaPad T5 is a perfect gift for Father's Day so don't keep an eye on it.
Father's day tablet deals: For the Samsung lover dad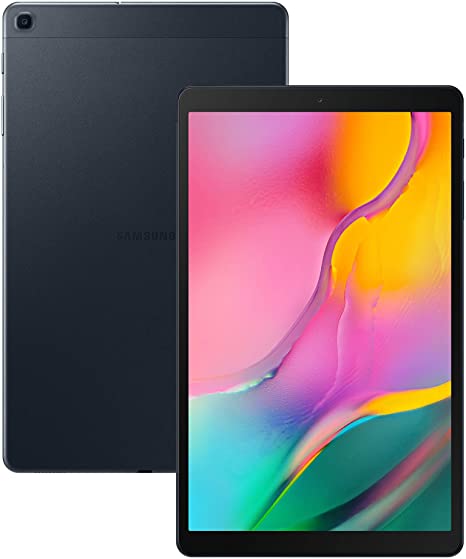 Samsung Galaxy Tab A
When it comes to technology, Samsung is always present onany lists, be it father's days tablet deals or washing machines. The brand manufactures anything from phones and tablets to washing machines. And in our current case we're going to talk about the Samsung Galaxy Tab A which was presented to the wide market audience in 2019.
For starters, let's talk about the performance of the Galaxy Tab A. Of course it's not Samsung Galaxy S20, but we are comparing 2 products in very different price ranges.
The 8-core processor and 2GB of RAM can provide enough power for browsing the internet, watching videos, movies and sports, checking into social networks and gaming. A lot of things for a father to be entertained with. As for the memory you have, we have 32GB, enough if you are not going to install many applications and want it only for photos and videos.
Like any tablet in any price range, the Galaxy Tab A also has its pros and cons. The 10-inch display is perfect for consuming multimedia content like videos, shows, movies, images etc.
Dads usually want to enjoy their football matches. So, while the speaker not being particularly loud, you can always solve that by connecting the tablet to the TV.
Not especially good cameras, which would be fine for video calls and such and a solid battery offering up to 2 days of moderate use, if are going to give this tablet as a gift on father's day, we're quite sure no dad is ever going to complain.
Father's day tablet deals: For the social media addict dad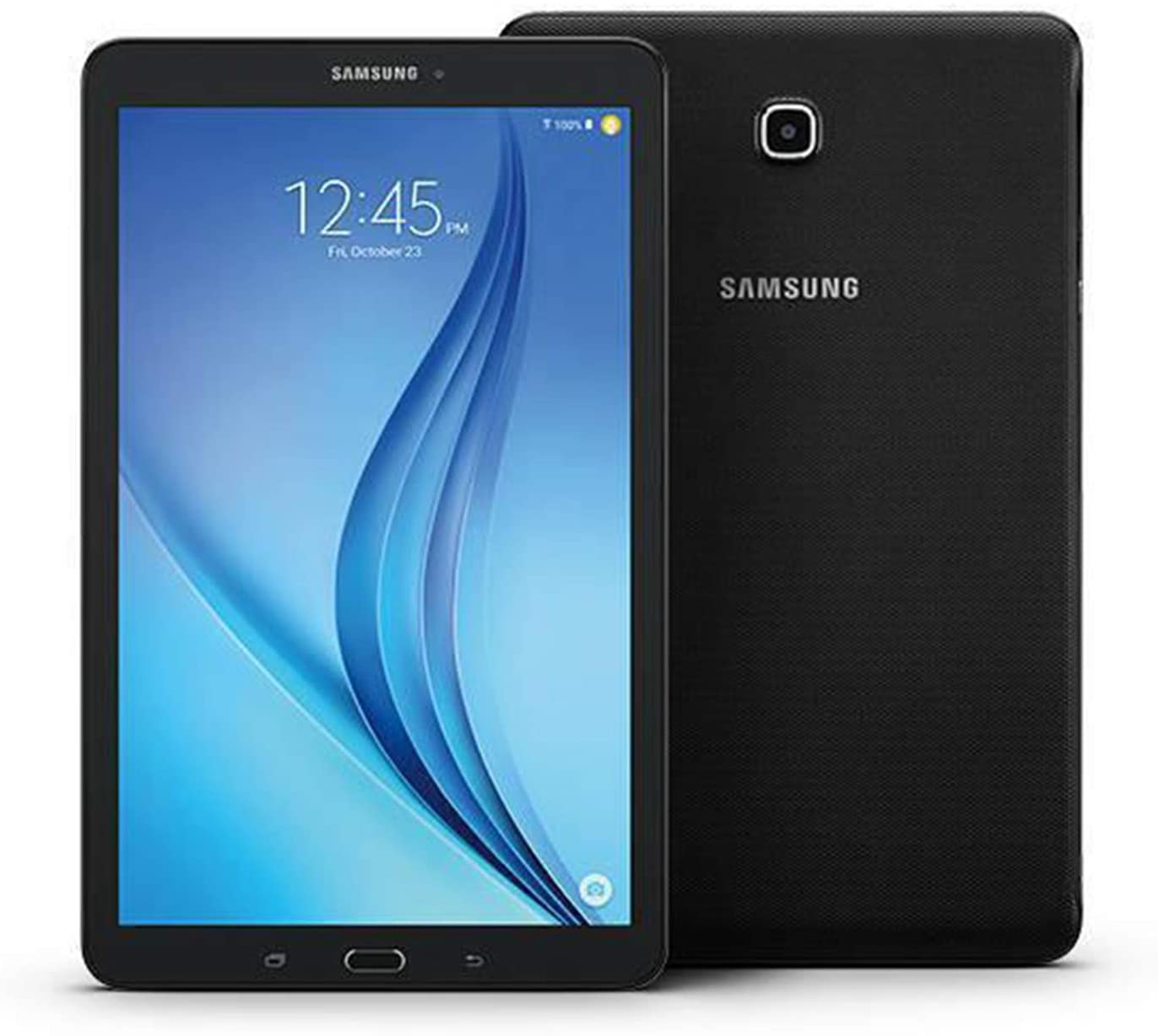 Galaxy Tab E 9.6″
The Galaxy Tab E is a low-cost tablet with the reliability of Samsung, which also incorporates a Spreadtrum SC7730SE quad-core processor operating at t 1.3 GHz, a 1200 x 800 display, 1.5 GB of RAM and Android 5.1 Lollipop (upgradeable to 7.0 Nougat).
Although they may seem like specs below market standards, its strongest point is its very tight price,which makes it one of the most popular choices for users looking to buy their first tablet at the cheapest possible price. The Galaxy Tab E is marketed in a single version with Wi-Fi and 8 GB of expandable memory, but for less than 200 dollars you will hardly find a more reliable father's day tablet deal to buy as gift. Check Amazon for best prices.
Father's day tablet deals: For the most picky dad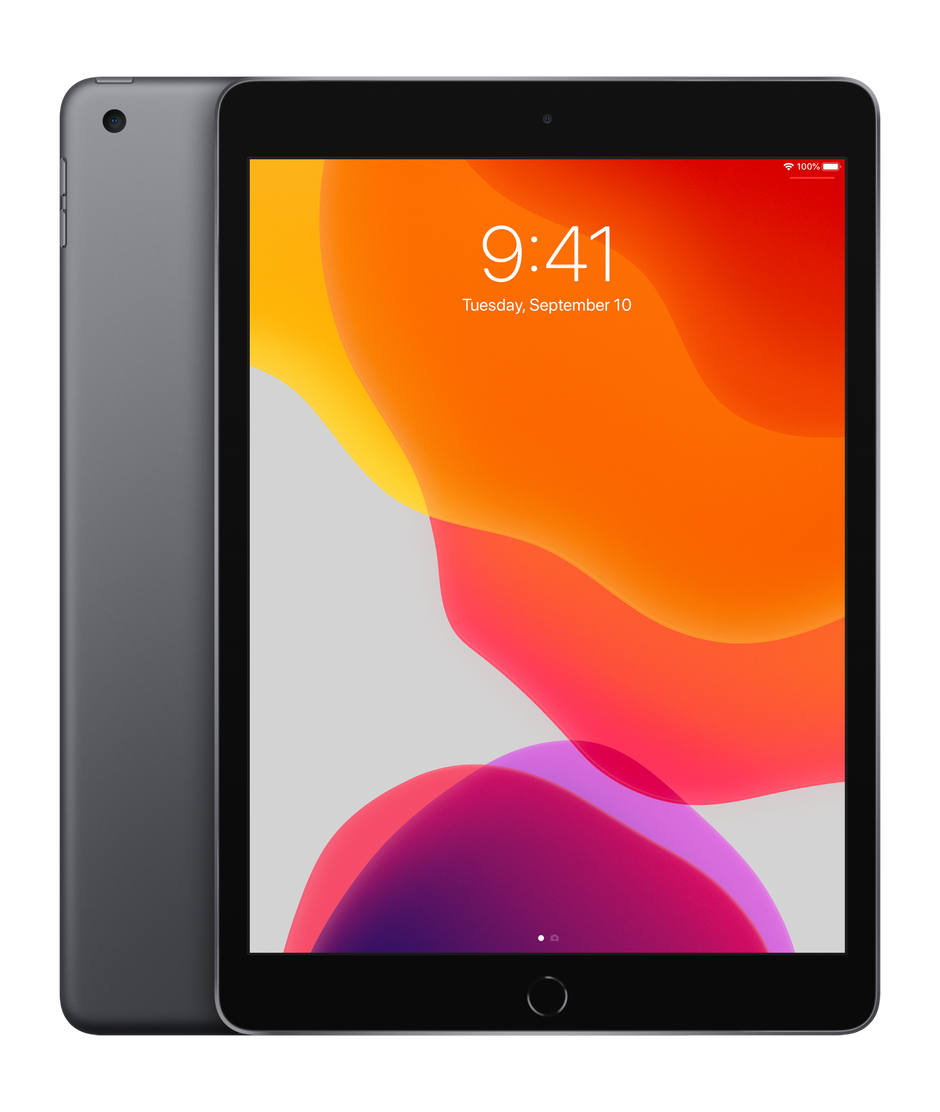 Apple iPad 10.2″ (2019)
This is an Apple product, yes. And before you scream in desperation with prejudice over the price, then how about we present you a few facts that will completely change the scenery and convince you that this tablet alone is the best one you can buy as a gift not just when it comes to our father's day tablet deals but also to the ever-present dilemma every household has – what tablet to buy?
We'll start with the fact that this tablet is probably the best value for money. Comparing the price and what it offers when it comes to performance and pure quality, we swear on our fathers that this tablet will be out of stock on Amazon just before father's day. So, you might want check Amazon if you plan to buy it. and believe us, you won't regret it. You can find it on a discounted price of around $329 right now on Amazon, down from $429 which will probably over after father's day.
Speaking of performance and what it has to offer, we should mention that you have the option to choose between a 32 0r 128 gigs of storage and with or without cellular. Boasting a powerful A10 Fusion processor and 2 gigs of RAM, any tasks will be carried out with a breeze. The gorgeous Retina display is just the cherry on the top if dad is going to watch a lot of Netflix shows or cat videos on Youtube. Oh, and it doesn't hurt to mention the support with first-gen Apple pencil too.
But, keep in mind that there is no microSD card slot of course, at the and of the day it's still Apple (heh). So before buying one, you should maybe consider the one with more internal storage, i.e. the one with 128GB of memory.
The cameras are solid. Pretty good for video calls and similar stuff but not really recommended for taking photos.
Father's day tablet deals: For the Apple fan dad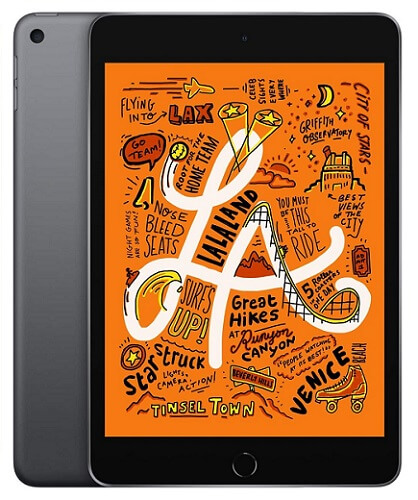 The iPad Mini 4
This little gem is probably the best small tablet deal for father's day on our list and on the market right now (7.9 inches) in terms of pure performance.

So, what can the iPad mini offer us? First, mobility. It is the choice for those who need power and performance but want a very manageable and lightweight device, to take everywhere.
What's under the hood:
It has A12 processor with the new Neural Engine, which translated means that you can have several applications open at once without problems
In addition, they have achieved lower consumption which results in an increase in battery life (about 10 hours, if you use WiFi)
What Apple calls Neural Engine is an approximation to the application of artificial intelligence, and is noticeable in recognition of usage patterns and easier for prediction.
The possibility of incorporating an Apple Pencil, very comfortable to take notes by hand or draw, improves its performance, and allows even a tablet as small as this can have an output for professional uses. It also allows you to connect a Smart Keyboard.
You also have the option to buy a WiFI or WiFi + LTE model to connect using an operator's SIM card. Don't get confused, it's not a phone as it is, but this option allows you to do video conferencing and expands options to keep working where there is no WiFi.
The only problem we see in this iPad Mini 5 is that they have all the models of Apple: the price. In this comparison, you will find models rather cheaper, although few with as many features as this.
Father's day tablet deals: For the casual browsing dad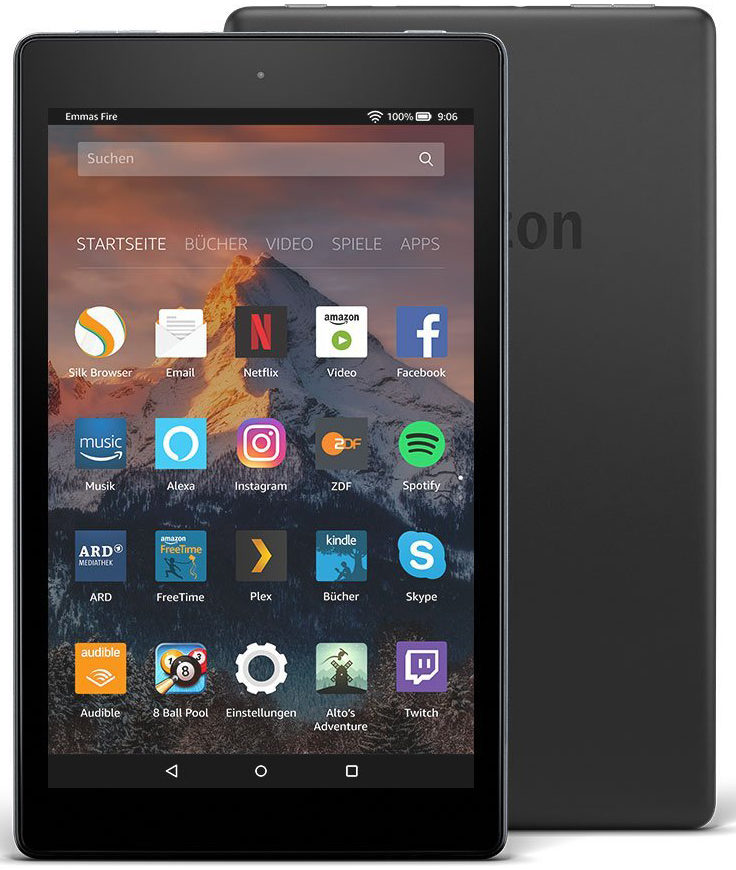 Amazon Fire HD 8
It's great news that Amazon continues to bet heavily on the tablet market thanks to devices like its new Fire HD 8 tablet, which makes a great entry into the ranking.
With an 8-inch (20.3 cm diagonal) screen but a perfectly adjusted size, it's a great choice if you're looking for a well-featured, manageable tablet with a large screen within the small segment.
It incorporates a 1,280 x 800 pixel HD display, which yields a pleasant density of 189 pixels per inch. Its processor is also not left behind, with a Quad-Core at 1.3 GHz that performs very smoothly. The only drawbacks are its cameras (a minor evil since you rarely used them) and the Fire OS operating system, which, although improved, does not have the same catalog as its competitors.
Father's day tablet deals: For the YouTube dad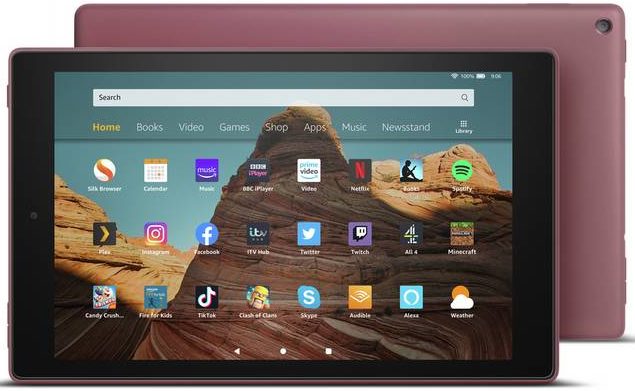 Amazon Fire HD 10
Next on our father's day tablet deals list is one of the current best sellers on Amazon, manufactured by Amazon, the Fire HD 10 is sitting lonely at the top with more than 30 thousand reviews, averaging at 4. 5 stars out of 5.
This is one of the newest tablet in Amazon's Fire HD line up, with specs made to compete with Samsung's Galaxy tablets and Apple's iPad, with its biggest advantage that has to offer which is the price in relation to the features it offers and the integration with Alexa. It really is a bang for the buck.
You can choose between a 32Gb or 64GB version, in black red or blue regarding color choice.
As the name suggests, the screen is full 1920 x 1080 HD resolution with 224ppi pixel density.
Aside from the great display that's perfect for movies and Netflix shows combined with pretty nice sound output, the Fire HD 10 is powered by a quad-core processor running at 1.2/1.4Ghz and 2 gigs of RAM memory.
The 2mp cameras are only (somewhat) good for video calls, and don't even think about taking shots with the tablet. The built-in Alexa functionalities are also great.
Its biggest asset is of course the 10-inch HD screen which makes it perfect for movies, videos, youtube, some light gaming etc.
Father's day tablet deals: For the Xiaomi fan dad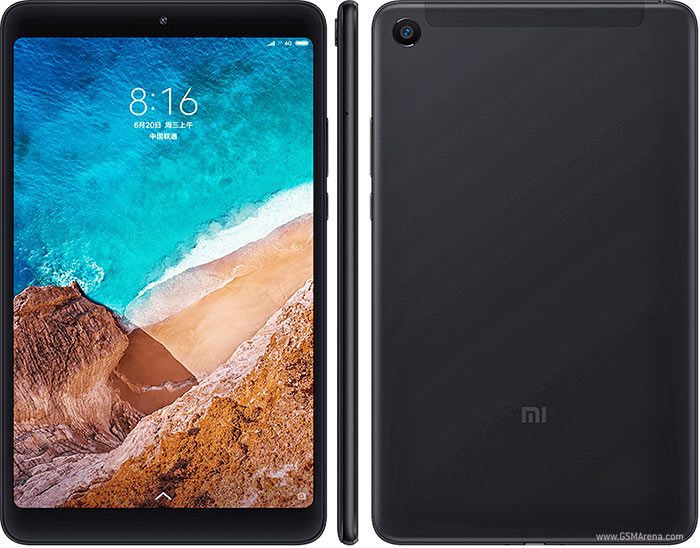 Xiaomi Mi Pad 4
Xiaomi is a company that has opened up a gap in our lives on different fronts, from mobile phones to our toothbrush, to a rice cooker and even a lamp. The Chinese company is one of the most popular in the technology sector, and it is thanks to its combo of good hardware and software.
The Mi Pad 4 is a tablet that has good hardware and software, but design-wise it's nothing special and is definitely inspired by Apple's iPad design.
At the processor and memory level, the Mi Pad 4 features the same hardware as the Mi A2, which was one of the best Chinese mobiles back in 2018. At the performance level, the Mi Pad 4 is well above the Amazon Fire HD 8 for example, in a whole other league, totally, because it's capable for both casual work and heavy gaming too.
Thanks to its 8 inches it's one of the most compact tablets for casual web browsing, gaming, as well as doing some work too if you have to. The price can vary but we suggest you get a hold of the 4GB version.
Father's day tablet deals: For the futurist dad

Lenovo Smart Tab series
The Lenovo Smart Tab series is composed of two tablets, Smart Tab M10 and Smart Tab P10.
The main feature of these two devices is that they have been conceived with voice assistants in mind so that they are not only tablets, but also the display of a smart speaker with built-in Alexa.
Smart speakers have become popular around the world, and more and more users are encouraged to get one for home.
Lenovo has taken advantage of this to launch a new tablet concept combined with a smart speaker, which gives the user the advantages of both devices: playing multimedia content and games, playing music with good sound quality, internet browsing, and smart home control.
Conclusion & word of advice
With this list of father's day tablet deals, we're sure you're going to find the best gift even for the pickiest dad. But, whatever you choose, be sure to act hastily because Amazon usually offers great discounts on electronics around father's day so expect for some bestselling tablets like the iPad 2019 and the Fire HD 10 to run out of stock.