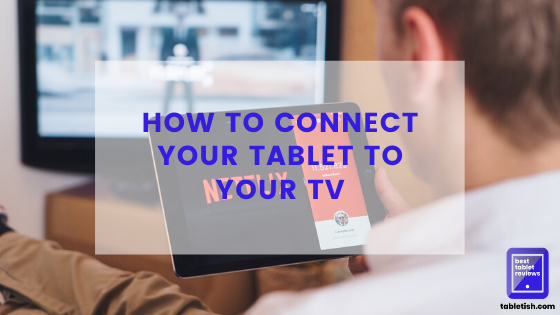 Of course, you can always watch your favorite Netflix show on a 10-inch tablet, considering that some 10-inch tablets have a fantastic display when it comes to color reproduction and quality and the size is..well, not small, that's for sure.
And, yes, it would be no one's business if you decide to watch movies and shows on your tablet. But, at Tabletish we make it our business to give you enough information so you can make the most out of your devices and enhance your experience as much as possible.
So, if you have a tablet, you can connect it to the TV and enjoy videos, series, and other content on a much larger screen by streaming it from the tablet.
How to connect your tablet to your TV? Pretty easy. Follow along with our step-by-step instructions or check out which are the best tablets with HDMI output.
We'll go over multiple scenarios: from the most common and easy one of simply pairing a tablet with a smart TV to a regular TV with no internet access or one without an HDMI port to tablets with and without HDMI ports, third-party apps and devices like an Android fire stick or Apple TV, wireless, and much more.
How to connect your tablet to your TV
The tablet is without a doubt one of the most versatile electronic devices allowing you to do many things. From surfing the web to watching, reading, getting directions when diving or traveling, pretty much anything that comes to your mind. The only requirement is to have an internet connection.
And on the flip side, the only true limitation when it comes to watching content on a tablet device comes down to its size. In this segment, bigger will always be better because it simply offers a better overall experience.
But, hold on. There's the good news: everything you can watch on the tablet, you can watch it on the TV too, with an easy setup in a few simple steps.
There are several ways to connect your tablet to your TV. The simplest and easiest option is to connect your phone or tablet via cable to one of the HDMI ports on your TV.
But how do I do that? Neither smartphones or tablets have an HDMI port.  Don't worry, it's the most normal thing in the world. Although some tablets do come with a mini or micro HDMI port, don't even bother looking on phones because they don't have it.
However, you can visit Amazon and find an external HDMI adapter (if you have an iPhone, looks for lightning to HDMI adapter type). Some phones and tablets are compatible with the Mobile High-definition Link standard which is a connection that emerged circa 2010. It allows you to transmit or cast a video with sound, uncompressed, on your TV up to a maximum resolution of 1920 x 1080.
It may be a bit older and tricky but nonetheless, it is used to this very day, especially by people who own older tablets and phones which are compliant with this technology.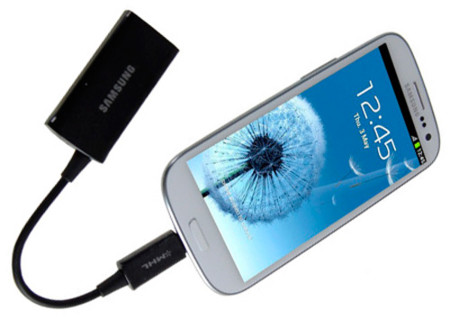 It's pretty straightforward. Just plug the cable into your tablet or phone and then into the TV (on an MHL-compatible port) and just enable the external display option on the tablet and select the proper video input on the TV if it doesn't find it automatically. It is important to make sure that the mobile is compatible and above all to choose a quality cable to avoid further interference problems and cuts in the image or sound.
The main drawback of this form of connection? Well, when using a cable you are limited to its length and probably have to get up from the sofa and walk up to your tablet (which is going to be very close to the TV) to do just about anything from changing a video or browsing.
Tablet with an HDMI port (micro & mini)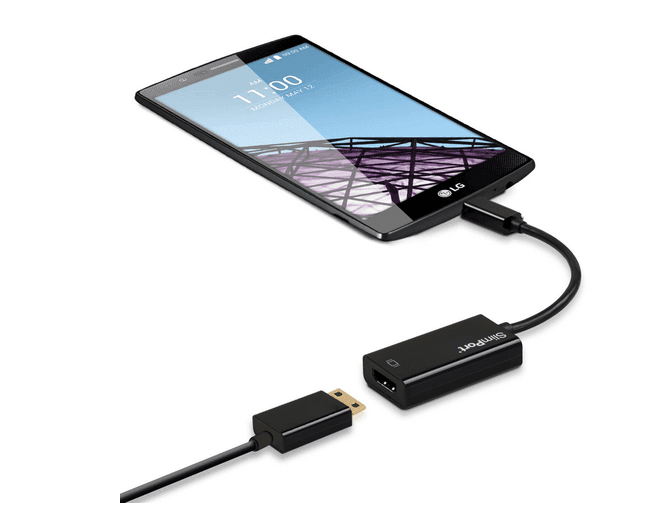 HDMI stands for High Definition Multimedia Interface and refers to the connection standard that allows uncompressed audio and video to be transmitted from one device to another and through a cable connection, including high-definition content, which is the most common use in these cases.
On the more important question of how to connect your tablet to your TV, we only need an HDMI cable for your tablet, which has either a micro or a mini HDMI port and then just follow these easy steps:
Be sure to check the compatibility of the devices: that is, check that both the tablet and the TV have the input and output ports specific to this connection.
Get a cable with two HDMI inputs, preferably HDMI to mini 0r micro HDMI. One of which will be plugged into the TV and the other on the tablet.
You'll need to enter the TV menu and select the input source, which you can find through the "Input" or "Source" button on your remote. Note that the input port on the TV is numbered; that will allow you to identify it in the Menu. Once selected, you can enjoy the content you wanted to watch.

Tablet without HDMI
If your tablet doesn't have an HDMI input port, you can link it using the micro USB port, which is the same one used to charge it. In this case, you're going to need an MHL to HDMI adapter, which will allow you to connect your tablet to a larger screen. It is a very practical way to be able to have all the contents of the tablet on your TV if you do not have a Smart TV.
TV without HDMI port
If your tablet has HDMI but your TV doesn't have this type of input ports, there's still a solution. You can connect your tablet and TV with each other by getting an adapter that has HDMI input and RCA output.
RCA cables are a group of 2 or 3 that include Composite Video (yellow) and Audio Stereo cables (red for the right and black or left channel). You must first connect the micro HDMI cable end to your tablet and the HDMI end to the converter/adapter.
Then you will have to connect the RCA cable in the converter following the order of the colors (red with red, white with white and yellow with yellow). And finally, connect the other end of the RCA cable to the TV.
How to connect your tablet to your TV: WiFi
Another way to connect your TV to your tablet – and as simple as the previous one – is via a WiFi connection. Of course, the advantage here is that we eliminate cables altogether and keep things a lot neater but in order to connect your tablet to your TV you need to have a Smart TV. These types of TVs already come with a built-in WiFi receiver, allowing them to connect to the Internet directly and have access to different applications.
The work you have left to do is very simple. You only have to download and install the TV app on your Tablet and from there, you can link both devices to each other. Each brand has some small differences to perform this process, but in general, they are very similar.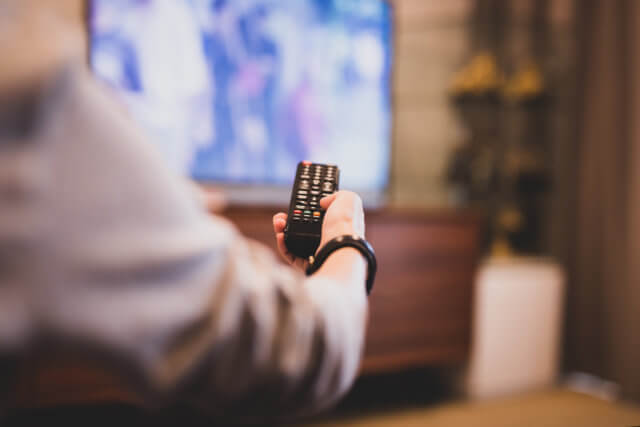 Digital media players, fire sticks, android TV box
The new models of smart TVs usually come with a pretty useful option called mirroring or screencast, depending on the tablet and TV. It allows you to select from your mobile the corresponding option to share the screen or content without having to do much more.
However, if we have a slightly older TV and want to share content wirelessly, mirroring won't be a viable option so you probably need to get a hold of an external device that acts as an intermediary when connected to the TV.

You can find a variety of external devices to buy on Amazon, designed for this particular purpose of connecting your tablet to your TV and streaming content. Each device has its own advantages and disadvantages, of course. Some of the most popular are the following:
Chromecast
In addition to cables and smart TVs, there are some reasonably priced devices for viewing web content on the TV screen. Chromecast is one of them. Chromecast is made by Google itself, and it connects to the HDMI port of the TV allowing you to play content on the TV from your tablet taking advantage of compatible applications.
To use it, you need to connect your device to the screen, download the Chromecast app to your phone, tablet, or computer (depending on what you want to use to control it), and connect both devices to the same WiFi network.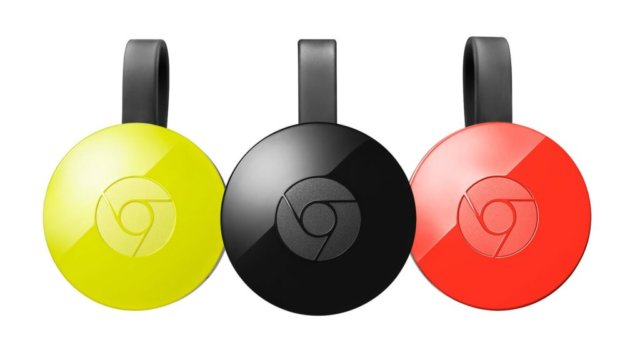 Miracast
DLNA is great for playing videos on TV and listening to mobile music on a stereo or soundbar. However, if you want to have a full view of your tablet's screen on your TV screen, the most recommended option is Miracast.
Miracast is a protocol that allows you to cast your tablet's screen to your TV (compatible) in real-time via a WiFi Direct link. It came up with Android 4.2 and for it to work we need the mobile or tablet to offer this possibility and that the TV has WiFi and is compatible.
It allows you to wirelessly stream quality audio and video content up to FullHD and 5.1 audio to a compatible TV or projector that will serve as a cloned display of our mobile device.
Although the generic name for the technology is Miracast, companies often camouflage it under other names, such as Samsung and its AllShare Cast.
Apple TV
Indispensable to get the most out of our iOS mobile or tablet when it comes to connecting it to the TV either by playing loose content or watching the desktop on the big screen. The latest version performs a content search on all available services (iTunes, HBO, Showtime, Hulu …) and presents them to us regardless of where they come from. If we live within the Apple Universe,it's a device that can't be missing in the living room.
Amazon Fire TV
Compatible with 4K video signals and designed to take gaming to the TV, if you have an Android 4.2 or higher device you can watch your screen directly on TV thanks to Miracast.
HDMI TV sticks or (Android) TV set-top boxes
In the last two years, HDMI sticks designed to help us connect the phone with the large format TV in the living room have also proliferated. They tend to be cheaper than set-top boxes, although they also have less power and more limited options. However, they are a good option to provide DLNA and Miracast functionalities to a TV that has become outdated.
Connect Samsung tablet to TV
If you have a Samsung tablet and a Smart TV of the same brand, you can show the photos or videos of your mobile on your screen with a very simple procedure. Simply turn on Screen Mirroring.
Thanks to this feature, you can enjoy on the TV screen all the contents of your mobile device: photos, videos, social media posts, games, music apps or your favorite Youtube channel. And you'll control your tablet the same as always, but on a much larger screen.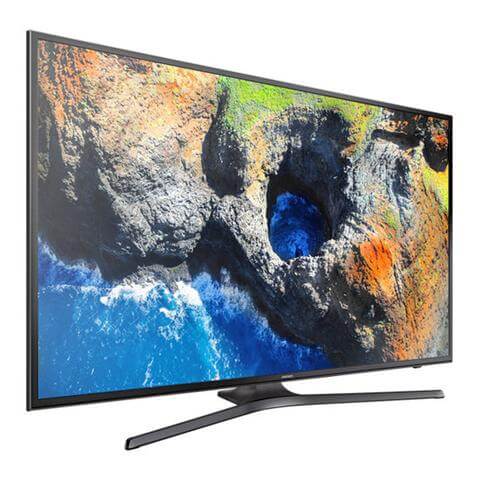 Connect iPad to TV
Apple users can also connect their iPad to the TV. And they can do it equally with or without wires. Let's look at each case:
Wired connection
First, to duplicate the iPad content on the TV screen, you'll need the right adapter.
For iOS devices with Lightning connectors:
Lightning Digital AV Adapter (A14381).
Lightning to VGA adapter.
For iOS devices with 30-pin Dock connectors:
Apple's 30-pin digital AV adapter (2nd generation).
Apple to VGA 30-pin adapter.
Follow these steps:
Connect your digital AV or VGA adapter to the charging port at the bottom of your iOS device.
Connect an HDMI or VGA cable to the adapter.
Connect the other end of the HDMI or VGA cable to the TV screen.
I turned on the secondary screen.
If necessary, switch to the correct video source (on the secondary screen which is your TV).
Your iPad screen should automatically appear on your TV.
Wireless connection
In the first instance, you'll verify that your devices are eligible to use AirPlay. To use Siri to play and control videos from an iOS device, you'll need to add Apple TV or the AirPlay 2-compatible smart TV to the Home app and assign it to a room.
To stream video with AirPlay from iPad follow these steps:
You'll connect your iOS device to the same Wi-Fi network as your AirPlay 2-compatible Apple TV or smart TV.
Look for the video you want to stream with AirPlay.
Click on the TV screen icon.
Choose your Apple TV or AirPlay 2 compatible smart TV.
How to connect your tablet to your TV: Applications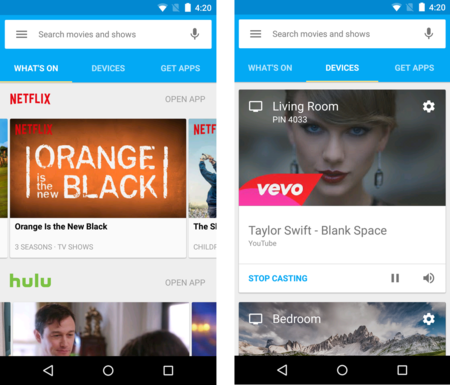 We have already gone through the most common ways on how to connect your tablet to your TV and watch anything. However, we lack a small detail to leave everything running: except in some specific cases of computers of the same brand, we have to install some application on the phone that allows us to control the process.
Here the options are almost endless because for each device we will have one or more applications available and in addition, there are in the stores of each platform third-party apps that allow us to send content and replicate the mobile desktop if we have compatible terminals.
That is, we basically have on the one hand the applications of the set-top box, the stick, the smart TV or the device that we use and on the other the generic apps that work with any terminal compatible with Miracast and/or DLNA.
The former is usually much more concrete and designed for the specific functionalities of our equipment. This is the case, for example, of the Chromecast app or Samsung's integrated systems for your TVs and smartphones, which self-detect and sync virtually without user intervention as long as they are compatible with Smart View.
In the second group, we have generic applications, created by third-party developers and designed to be compatible with a wider range of mobile terminals, although sometimes they are subject to
a greater difficulty of configuration and/or are paid.
Any examples? Well, a lot of them. One of the most popular is iMediaShare, cross-platform(iOS and Android)and supports a wide variety of brands and models of mobiles and TVs (Samsung, LG, Sony Bravia, Philips, Panasonic, Toshiba, Sony PlayStation, Xbox, Apple TV, WD TV Live, etc.)
Well, guys and gals, this is it. Be sure to drop us a comment below if any of the methods worked out for you.
Good luck!