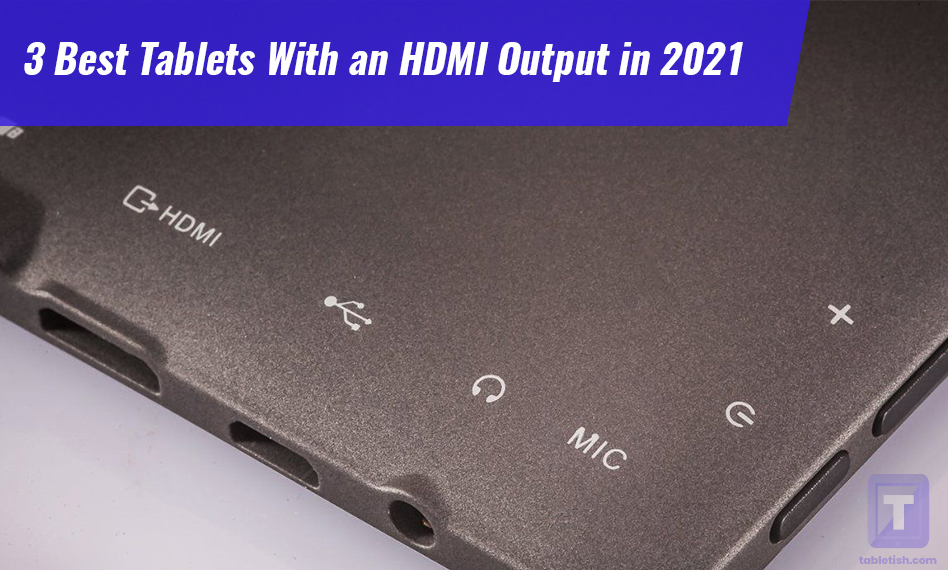 For anyone that enjoys consuming video content on their tablet device, having the option to connect it to a TV via an HDMI output and watch their favorite show on a larger screen can be a game-changer in how they use their tablet and can improve the overall experience.
So, in accordance with that, we would love to recommend you some of the best tablets with an HDMI output so you can watch content on a TV or even your computer.
Now, keep reading and follow along with our list of tablets and quick guides on how to choose a tablet with HDMI output, or check this article if you want to know how to connect your tablet to your TV or personal computer and laptop.
Our Pick for the Best Tablets with an HDMI Output
Now, we're sure that when looking for a tablet with an HDMI output on the internet, you're gonna find a lot of articles a lot of them will even feature tablets that don't have an actual HDMI port. That's why we only have the 3 best tablets with HDMI output on our list, so that you get.
If you are looking for a tablet with HDMI output for tv,in this post you will find them. All the tablets we're going to recommend come with HDMI output and you can easily find them on Amazon.
For those who don't know, remember that the meaning of HDMI is High-Definition Multimedia Interface and is an uncompressed encrypted video standard that works as an interconnector. That is, if your tablet has an HDMI port and you have an HDMI cable, you can connect your tablet with your TV easily.
That said, let's look at some tablets with an hdmi.
1. Dragon Touch Notepad K10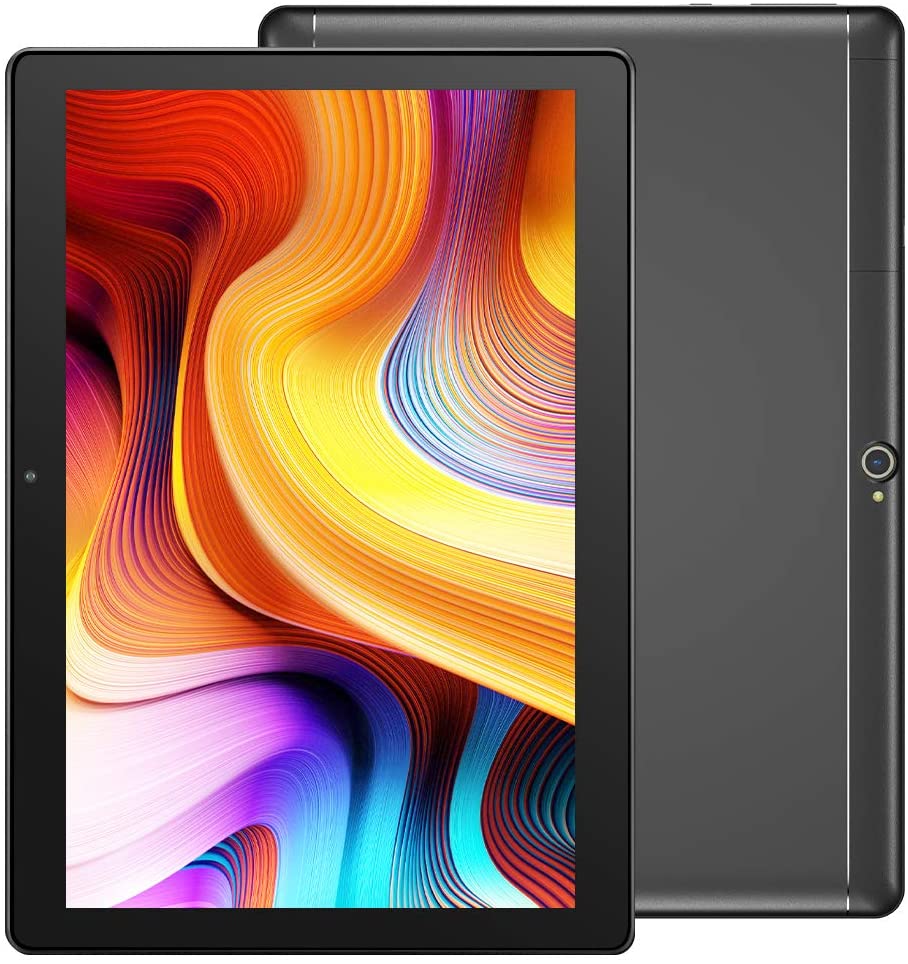 Dragon Touch Notepad K10 is a decent tablet that will provide you with a satisfactory experience if you like to watch shows and movies on a tablet or just play casual games than are not graphics-intensive.
Besides its pretty average specs like the quad-core processor, 2GB of RAM, and 32GBs of internal storage (supports up to 128GB via a micro sd card) which are the bare minimum, there's one specific feature that makes people buy this tablet device.
And that is the HDMI support (micro HDMI output on the tablet). For anyone out there that just loves consuming content on their tablet while having it connected to their TV, the Dragon Touch Notepad K10 is a tablet you need to consider buying.
Aside from it's main selling point which is the HDMI output, the Dragon Touch Notepad K10 supports android 9 and has a fantastic display of 10.1 inches in size and is perfect for video content like movies, youtube or tv shows.
Expect somewhere around 5-6 hours of on-screen time with the Dragon Touch Notepad K10 if you plan to use it mainly for watching video content.
With a price tag of $150, the Dragon Touch Notepad K10 is a tablet device that we can totally recommend if you appreciate HDMI connectivity to TV above other features, especially if the tablet will be used by kids.
Big 10-inch display
Expandable storage
HDMI output
Android 9
2GB of RAM
Poor battery life
2. Simbans ExcelloTab 10
The second tablet on our list of the best tablets with HDMI output is the Simbans ExcelloTab 10, which is a stylish and affordable tablet with a durable build at $
The main feature here once again is the micro HDMI output that enables the user to connect the tablet to a TV or even a PC for an improved experience.
Besides the HDMI output, this tablet sports a big 16:9 IPS LCD 10-inch display at 1200 x 800 resolution, 3GB of RAM, and 32GB of internal storage capacity (expandable up to 128GB via a micro SD card). The tablet works on Android 9 (Pie).
The battery can support up to 6 hours of on-screen time.
Pros
Big 10-inch screen
HDMI output
3GB of RAM
32GB of RAM (expandable)
Cons
Resolution is not that great
3. Fusion5 FWIN232 10-inch Windows Tablet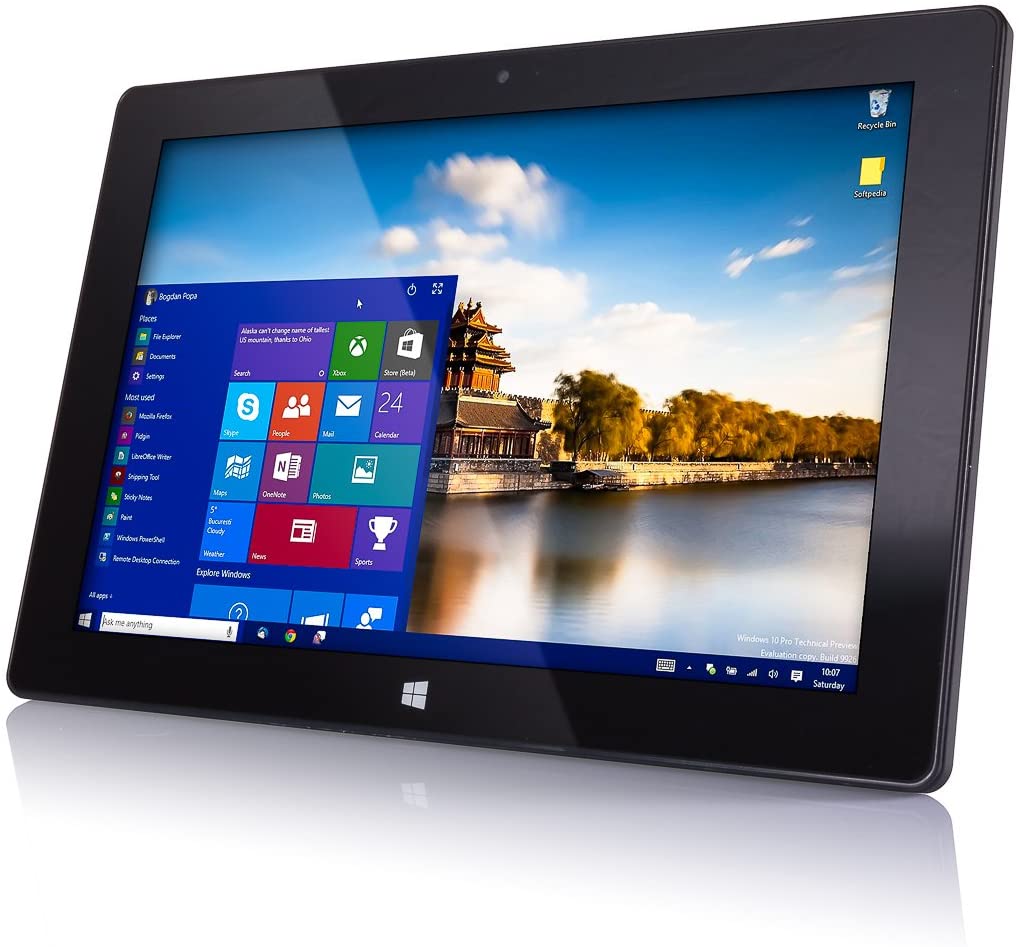 The Fusion5 tablet operating on a Windows system is a big tablet with a 10.1-inch display at 1280*800 resolution that will definitely live up to your expectations if you love watching shows on your device. Like the other tablets on this list, the prominent feature on this one is the micro HDMI output. The HDMI output enables you to connect the tablet to your TV and watch content on a larger screen.
Aside from the dual speaker setup, the Fusion5 tablet has to offer 4GB of RAM and 64GB of storage capacity, and 5MP and 2MP camera setup. You also get a 4.0 Bluetooth connectivity and a battery life of around 5 hours.
Pros
Big display
Micro HDMI support
Windows OS
Cons
Bare minimum RAM
Battery life is not that good
Conclusion
When you are buying a tablet devices primarily for that HDMI output feature, you should take into accounts few other factors just to make sure you are getting the best experience for your money.
Those factors are things like the processor, internal storage availability and whether it's expandable and the RAM.