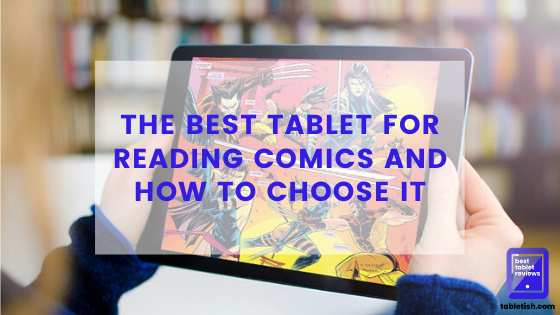 So, to make everything clear, this article consists of two parts. The first part where we at tabletish.com provide you with enough information on how to choose a tablet specifically for reading your favorite comics, and then, the second part where we actually recommend some of the best tablets for reading comics regarding budget, screen size, screen resolution, etc.
If we are being really honest, this whole idea behind this article stems from the fact that we are nerds. Admit it. We love reading comics. And not just comics. We love video games, gadgets, film, television, and more. This is who we are. 
The complete guide
So, if you proudly declare yourself a nerd and a passionate comic lover, I'm sure you've considered reading your favorite pieces in a digital format. Well if you still haven't already done it—the transition from paper to digital then I gotta tell you this: most comics today sell in a digital format.
While reading comic books in a digital format can be done with pretty much everything like a PC, notebook or a smartphone, with no limitations to the operating system (iOS, Windows, Android), it is actually the tablet that gains the most favorable ground here as when it comes to fulfilling this purpose, it is the ideal device. While the screen size and quality do play a huge role, the issue is of a more complex nature…
So, for that reason, alone, we decided to share our tips and also our favorite tablets in order to help you make the right choice when it comes to picking the best tablet for reading comics.
Follow along.
Your available budget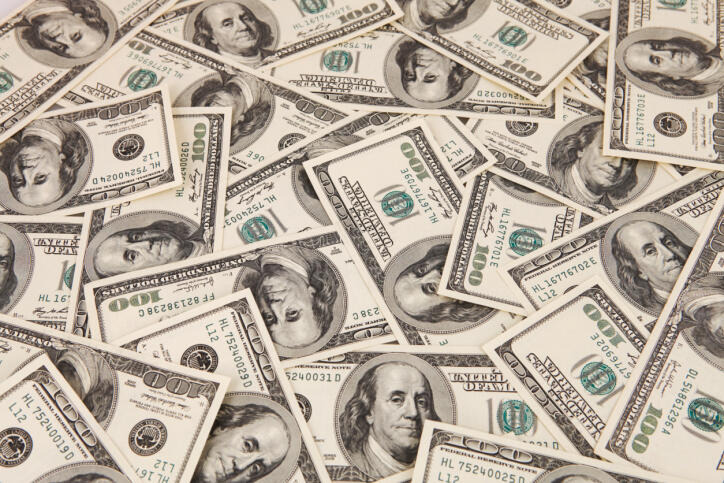 The world is usually a simpler place for people who have money and, for buying a tablet, obviously it is, too. If you have no constraints on your budget, then we'd suggest to go for the best tablet for reading comics out there, which most commonly are Apple's iPad mini, iPad (2018), and the iPad Pro, Microsoft's Surface Pro 6 or 7  or Samsung's products.

But, in all honesty, not everybody can afford a $500 -700 dollars just for a tablet. In addition, some might consider it excessive spending that amount of money on a tablet which will serve "only for a hobby". The good news is that there are some really intriguing, much cheaper options out there that fit anyone with a more limited budget, between $100 and $300 which are perfect for the particular use of reading comics. However, you're free to choose anything.
Exclusive or multi-purpose usage
One of the things we need to analyze is whether the tablet will be used exclusively for reading comics or other stuff too. If it's only for reading comics, you shouldn't focus that much on the technical aspects of the tablet (beyond a good screen, which we will talk about later) since an operating system and an application to read digital comic files will suffice. You don't need extreme amount of internal storage or RAM memory, or the latest GPU. No worries, you'll find budget-friendly tablet options to buy further down this article.

On the flip side, you'll probably want to look up all the features a tablet device can offer if you plan on using it for more than just reading comics. Let's say you want to use it for movies, shows and browsing the internet. Well then, you might want to look into tablets with an HDMI port. Yes, they exist.
You might also want to look into a hybrid laptop or more specifically, a "2 in 1" tablet which comes with a keyboard that you can connect.
Screen aspect ratio
The screen aspect ratio is really one of the keys aspects when it comes to picking the best tablet for reading comics. What the aspect ration or A.R. actually does is that it tells us how much screen we have left when using, opening native or non-native aspect ratio apps and documents. Needless to clarify that the A.R. refers to a ratio and not to a given fixed size (centimeters, inches, etc.). The calculation is done by dividing the width by height.
American comics (DC, Marvel, Dark Horse, Image, etc.) use an A.R. close to 3:2. Tablets also vary when it comes to aspect ratio, but  the four most commonly used formats are:
Listing out tablets for every aspect ratio is just impossible. There are endless options. Actually, many brands manufactured and sold different models of tablets with all Aspect Ratios. So which tablet would be the closest to the optimal aspect ratio when looking to buy best tablet for reading comics so you don't end up with an underwhelming and frustrating screen experience? Undoubtedly, the 3:2. Closest to the standard digital comic book format by DC, Marvel, Dark Horse and other publishers, it's also perfect for reading manga too.

Tablets with the best Aspect Ratios for comics are 3:2 as long as the idea is to see the entire page without cutting it, zooming it, etc.
Unfortunately, as we mentioned earlier in this article, things are more complex than just aspect ratios and screen quality and all that. Tablets with 3:2 aspect ratio are not so easy to come by. The closest alternative to that are tablets with 16:10 and 4:3. When it comes to reading standard comics like DC, Marvel, and others, both 16:10 and 4:3 will do the job.
An additional tip: if the reading app of your choice allows screen customization like putting 2 pages on the screen instead of one, then 4:3 should be your choice.

Tablet screen size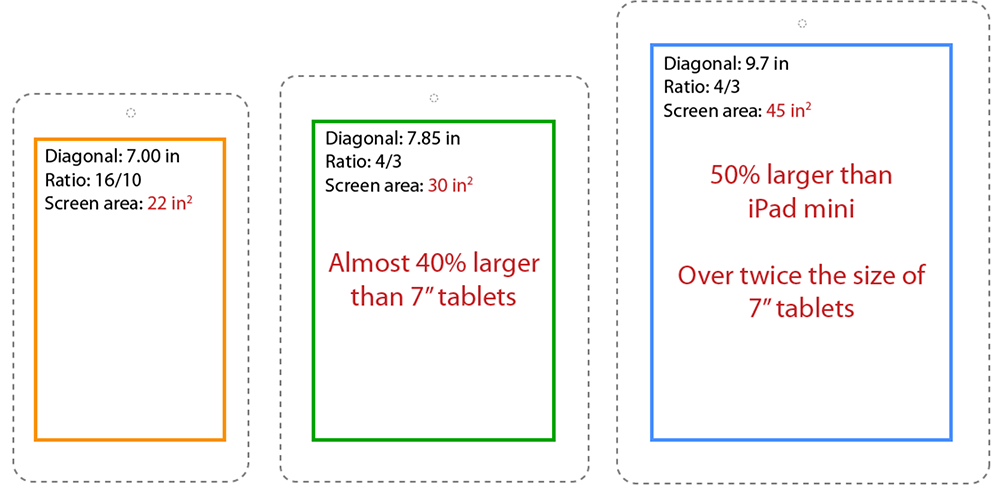 When we're talking screen size, and that relates to inches,  usually a 7-inch tablet can be uncomfortable for the eyes if you want to read comics on it, so we suggest looking into either a 9.7″ or 10.1″ tablet. The most preferred sizes are 9.7 and 10.1 inches, but in case you wanna go bigger, you can always find some models going up to 13.3″ screens, (usually 2-in-1 hybrids).
Size is definitely important, yes, but other factors such as weight should also be considered when buying the best tablet for reading comics.
Screen resolution
Screen resolution refers to basically how much pixels can the screen display. This is a very important element in order to achieve screen sharpness and easy legibility. If the resolution is less than HD you can expect some level of blurriness and eye strain which will tire out your eyes over a prolonged period of reading. Big resolution should also be accompanied with a big PPI (pixels per inch) index in order to have a smooth reading experience with no eye strain.
Don't forget to adjust your screen brightness. One nice trick would also be to enable night mode on your phone which reduces blue light emitting from your screen or install a third-party app for blue light filtering.
Usually, tablet devices come with a variety of screen resolutions:
1024 x 600

1280 x 800

1920 x 1200

2048 x 1536

Big companies compete to achieve the most PPI tablets on the market but, according to Steve Jobs, a human can't register more than 300 PPI. For a limited budget, something in the range of 150 PPI should be enough for reading comics.

Display quality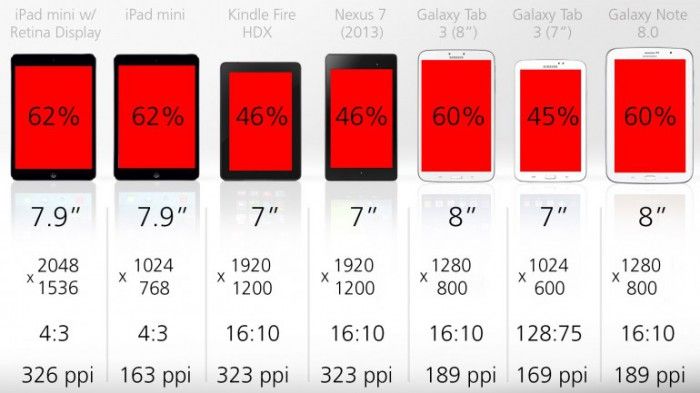 We are definitely not going to discuss screen quality in detail down to the nitty-gritty technical and scientific details so instead we are going to rely on the newest (or mostly new, for cheaper tablets) screen technologies that are the current standard in display quality when buying the best tablet for reading comics.
IPS AMOLED displays are very common in Samsung tablets, Apple also uses its proprietary Retina technology and cheap and medium-priced tablets fall short of the newest standards, but that doesn't mean that you need to have the newest cutting edge display tech on your tablet screen to have a great reading experience.
Having a Samsung or an iPad tablet screens don't come cheap if you accidentally damage it and need a screen repair or replacement. You can also check our article on how much does it cost to repair a cracked tablet screen.

The big brands have superior screens compared to most knock-offs and Chinese brands. That's a fact. But, to be honest, in recent years "generic" and cheap tablets have been improving noticeably in all aspects, even in the quality of the touch screen.
O.S. and applications
Currently, there's no conflict between any operating system and applications since all three major platforms like Android, iOS and Windows support fantastic applications for reading comics, free and paid.
The only advice that can be given in this case is to configure your application of choice by optimizing it in such a way that it occupies as much screen space as possible by trimming unnecessary sectors of the page and make the most out of the tablet's screen size.
The biggest percentage of people who buy a 7-inch tablet to read comics usually read in portrait mode, wanting to eliminate scrolling as much as possible.
The optimal parameters for a getting the best tablet for reading comics is one that has these particular features:
Aspect Ratio 3:2.
200 PPI and above
9.7 inches and above
A high-quality display (Samsung, Apple, etc.).
But that's like looking for a unicorn.
The problem is that some of these tablets exceed $700 and, for those who are on a tight budget or don't see themselves spending a large amount of money on buying the best tablet for reading comics just for the sake of reading comics. these are not a viable option. Anyway, today there are much cheaper and really useful alternatives to fulfill the purpose. For example, there are very robust  Microsoft Surface Pro knock offs for around $250.
And, if the budget is even more limited, there are also many tablets with aspect ratio of 16:10 which are pretty much the standard nowadays, with 4:3 aspect ratio populating most of the iPad screens. When it comes to PPI, anything from 180 to 230 should be fine, and 10.1 inches screen size would be optimal.

In short, there are no longer excuses not to enjoy reading comics in a digital form using a cheap tablet device.
And now, the second part of the article, which is the recommended tablets section, according to the previously mentioned parameters, above. But also keep in mind that compromises had to be done in regards to featuring a high-end tablet for reading comics and more affordable ones, cheap versions which are just enough for reading and almost anyone can afford them.
With this article, we at tabletish.com hope to give you enough information on how to choose the best tablet for reading comics and even provide you with tablets that meet those specifics. If, however, you don't agree with our list of suggested tablets for reading comic, feel free to explore and do a little bit of research on your own using our article as a guide and find something that you'll really love.
So, follow along through the second part of our article if you want to find out some of the best tablets for reading comics.
As mentioned earlier, at the beginning of this article, comics are now mostly published and read in a digital format. It is more complicated in this case, since not all eBooks have support for PDF, color and everything you need to read comics worthily.
That's why most users rely on a tablet to read comics, with the added ease of comic reader applications, they find it much easier to find, download, and read comics.
Luckily, to this day there are a lot of cheap Android tablets for even less than 100 dollars on Amazon, offering same-day shipping. Screen size, quality and battery life are pretty much essential when it comes to finding the best tablet for reading comics.
With variations in screen size and display quality, the next few tablets will perfectly serve the need as a comic reader.
Most of the tablet models are Android-operated, with the exception of iPad Air which is the most high-end model when it comes to price range and performance.
The best tablets for reading comics
Huawei Mediapad T3 10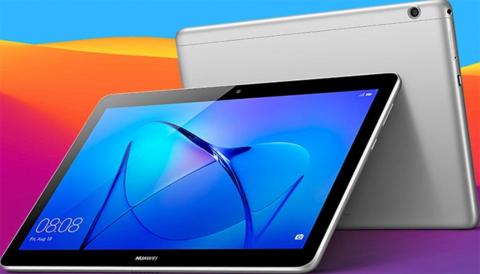 There's no doubt: the Huawei Mediapad T3 10 is the best value tablet you can buy right now. It's amazingly cheap on Amazon. It offers a big 10-inch screen which is more than enough to enjoy your comics to the fullest.
Its resolution is "only" HD, but it is still enough to enjoy reading. Perhaps it limits those 16GB of internal memory, although it is nothing that cannot be solved with an added microSD. With Amazon Prime, you can get it delivered to your door in less than 24 hours.
Lenovo Tab4 10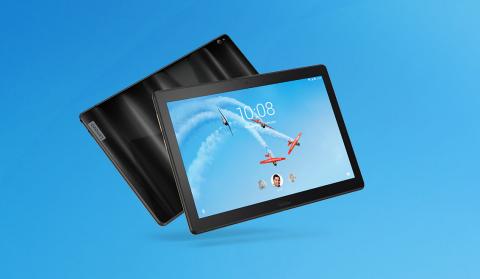 HD display with IPS panel, that is, perfect for reducing reflections and improving viewing angles. And not only that, but this Lenovo Tab4 weighs just 503 grams, so it's pretty light. You can find it at a very affordable price on Amazon and is surely a good tablet to read comics.

Maybe it lacks power, and it only has 2GB of RAM, but if you are going to use it only and exclusively for reading, you won't miss out much.
Xiaomi Mi Pad 4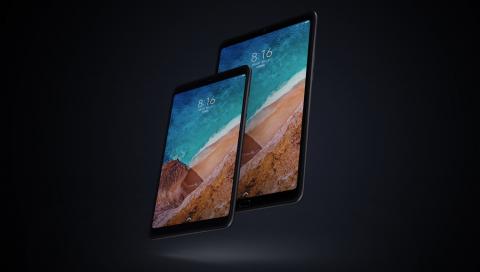 The Mi Pad 4 is Xiaomi's flagship tablet.
You can buy it on AliExpress with shipping time being between 2 and 3 weeks. Its price is a little higher, at around 200 dollars, but it is perhaps one of the best options right now.
These are the best-selling tablets right now on Amazon. It outperforms the others in its price range, equipped with Snapdragon 660 and a fantastic display quality over an 8-inch Full HD resolution screen. It weighs less than 10″ tablets and is best to carry it if you usually read on trips or travel by public transport.
Amazon Fire HD 8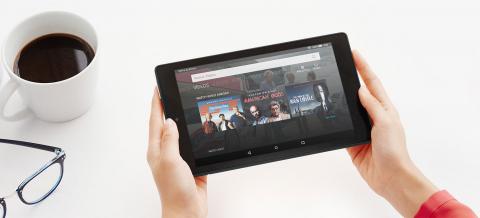 This Amazon tablet is the update of a previous model named Fire 7 which reached the same success, now with an HD screen and improved battery. Two very important aspects to consider when looking for the best tablet for reading comics. Although sporting just 16GB internal storage capacity, the main takeaway here is its price. Check it out on Amazon.

It comes with FireOS, a modified version of Android that doesn't have Google Play but instead has its own app store.
Samsung Galaxy Tab A (2019)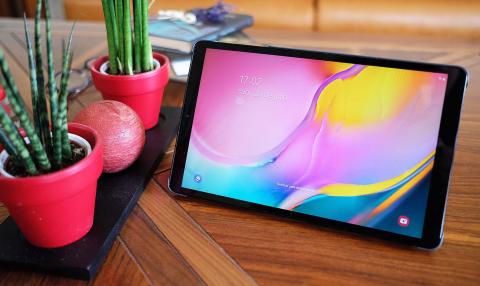 This Samsung galaxy tab A is a pretty fresh deal, meaning it arrived on the market just last year in April and it really was a pleasant surprise when it comes to price to performance ratio.
It focuses mainly on image and sound, so it has Full HD AMOLED display and Dolby stereo speakers, a guarantee of quality. You can find it easy on Amazon at a very affordable price. It's the standard model with 2 GB of RAM, a big 6150 mAh battery, 10.1-inch screen
Apple iPad Air 2020 Gen 4
High-end class tablet coming from the Cupertino-based company. Screen size, ratio, quality are just on a whole other level compared to the other tablets on this list. Portability, power, pure quality, and lightweight design make this the best tablet for reading comics whether you're on the go or at home, enjoying your favorite comic with a nice cup of coffee.
Boasting up to 10 hours of active use, (gaming, surfing, and watching videos), one charge is going to last you a long time if you going to use it mainly for enjoying comics.
BONUS: 5 best Android comic reader apps
It just wouldn't be fair if we gave you all this information on what to look for in a tablet when buying one, which one to buy, and not advise you on which apps you should get if you want to start reading your favorite comics as soon as possible.
So, you got the tablet, and what now? How do you start reading? Well it's nothing rocket-science, you just head to the play store or the Apple store and install one of the following apps:
1. Marvel Unlimited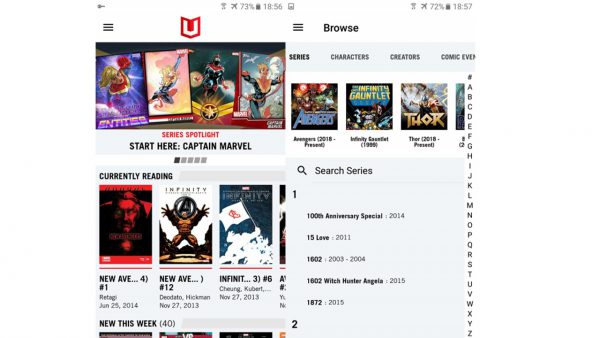 If you're a big Marvel fan, you'll enjoy Marvel Unlimited. This official Marvel app gives you access to a massive catalog that covers most of the previous Marvel issues from the last 50 years, but not those published in the last six months.
It is a subscription service, so you must pay a monthly fee to access the full numbers. But if you want to try the app before you buy it, there's a preview option that lets you read the first pages of comics for free.
Even though the Marvel Unlimited website is a real problem and the search function has bugs, the app is better. The design is clean and it's much easier to find the series or problems you're looking for.
There is also a "smart panel" feature in some comics. This divides a large comic book page into smaller panels that you can read one at a time. This makes it much easier to read comics on your smartphone.
2.DC Comics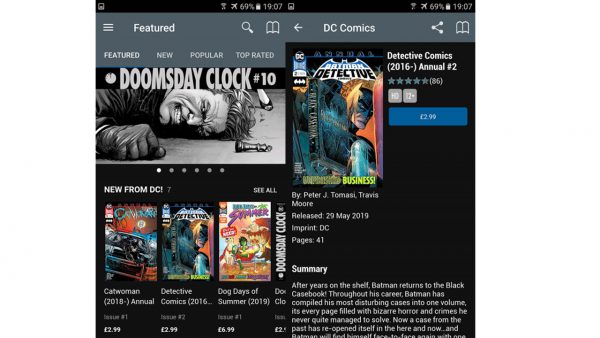 If you're more a FAN of DC than Marvel, there's an app very similar to Marvel Unlimited but for DC. The official DC Comics app offers access to the entire DC comic book catalog, as long as they are more than 12 months old. The archive dates back 80 years, so you won't have an end to comics to read.
This is also a subscription service, so you must pay a fee for access.
You'll find features similar to the Marvel app like "Guided View" (same as smart dashboards) and recommended read lists organized by character and by event.
3.Comics by ComiXology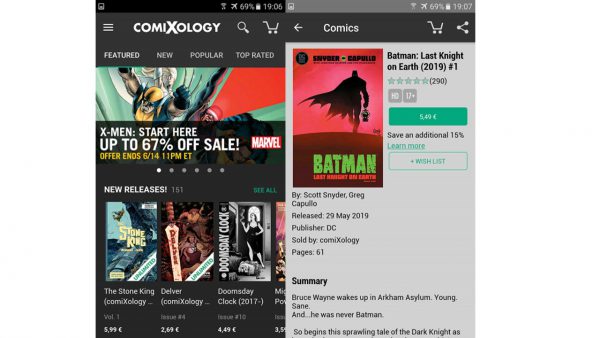 What if you're a Marvel and DC fan, plus small editors like Image? In that case, you need the Comics by ComiXology app. ComiXology is a site to create extraction lists and sort new problems, and offers content from the two large publishers as well as smaller independent studios.
With this app, you can buy individual problems or complete races and read them on your mobile or tablet. If you want an unlimited reading option, there is also a subscription service called ComiXology Unlimited.
The app's features include download issues for offline reading, a guided view and the synchronization of your comics between all your different devices.
If you prefer to buy and own digital issues rather than use a subscription service, Comics by ComiXology is the app you want.
4. ComicRack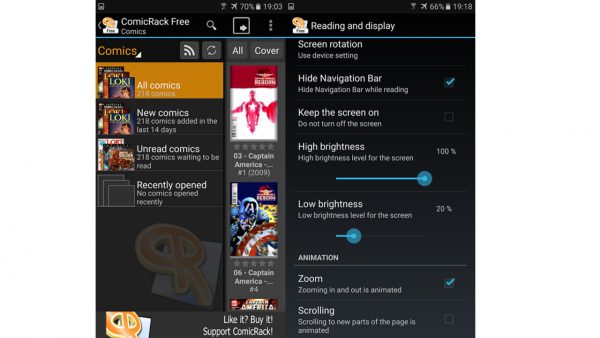 Those apps are great for reading comics through subscriptions or in-app purchases. But what if you already have a large library of CBR and CBZ files on your computer and want a way to read them on your Android phone? Then consider using ComicRack.
If you read comics on your Windows computer, you can use the companion app for Windows. This allows you to read and organize your files and is ideal for those with very large comic book libraries. Then, you can sync the selected comics on your Android mobile to read on the go.
Practical features include an optimization feature, so the file size of the comics is reduced to fit on your Android phone, and reading lists and bookmarks to keep your reading organized. And because the app shows the files stored on your mobile, comics will always be available even when you're offline. The small disadvantage of all these features is that the app is not as fast or responsive as others, so it is not ideal for older phones.
In addition, there is a fun and unique live wallpaper feature that shows a random cover of your library as Android wallpaper. Just double-tap the background to read the comic book.
5. CDisplayEx Comic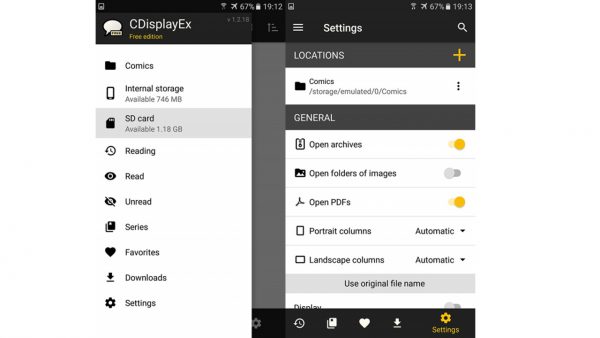 If you have a more modest collection of comics and want something simple and easy to use, you can try CDisplayEx. It has the basic features you'd expect, such as basic library management, a search function, and preload issues to make pages spin quickly and smoothly.
It doesn't offer as many features in the form of sync or panel-by-panel viewing, but you have the option to connect to a network share to download comics. This is useful if you have a home server that hosts your comics.
Overall, this fast and lightweight app is ideal for those who want a fast but basic reading experience without problems.
6. ComicScreen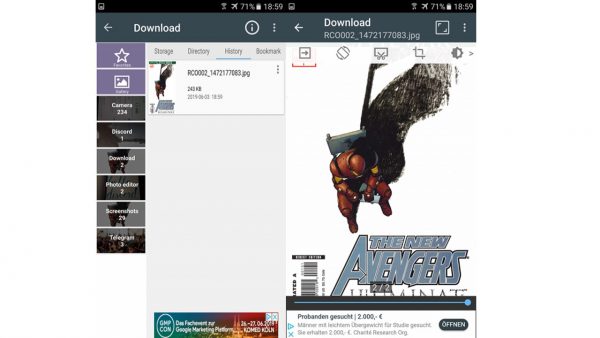 The above applications are specifically designed to read comics in various forms. But what if you want a comic reader for Android but also see scanned images, photos or other images? Manga readers, for example, often have their digital manga in different ways than comic book readers.
In this case, you can use ComicScreen to view all these media types. It allows you to view images in the same way that you see comics, and you have features like adjustable brightness, thumbnails, the ability to copy images to the clipboard, and view compressed files as individual images.
The application is also a convenient way to connect to network drives such as samba and access FTP servers. It supports compressed files of all types, including ZIP, RAR, CBR and CBZ, as well as a variety of image formats. There is a bookmark function but no special comic book reading features like the panel-by-panel display.
Conclusion
There's a lot of information here, in this article. Hopefully enough to get you all set up for reading your favorite comics by first choosing the best tablet for reading comics and then installing one of the recommended android comic readers.
What do you think about the information and the tablets listed in this article? Did it help you with your choice? Feel free to let us know down in the comments!