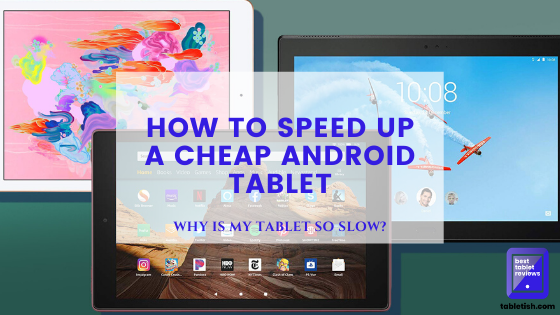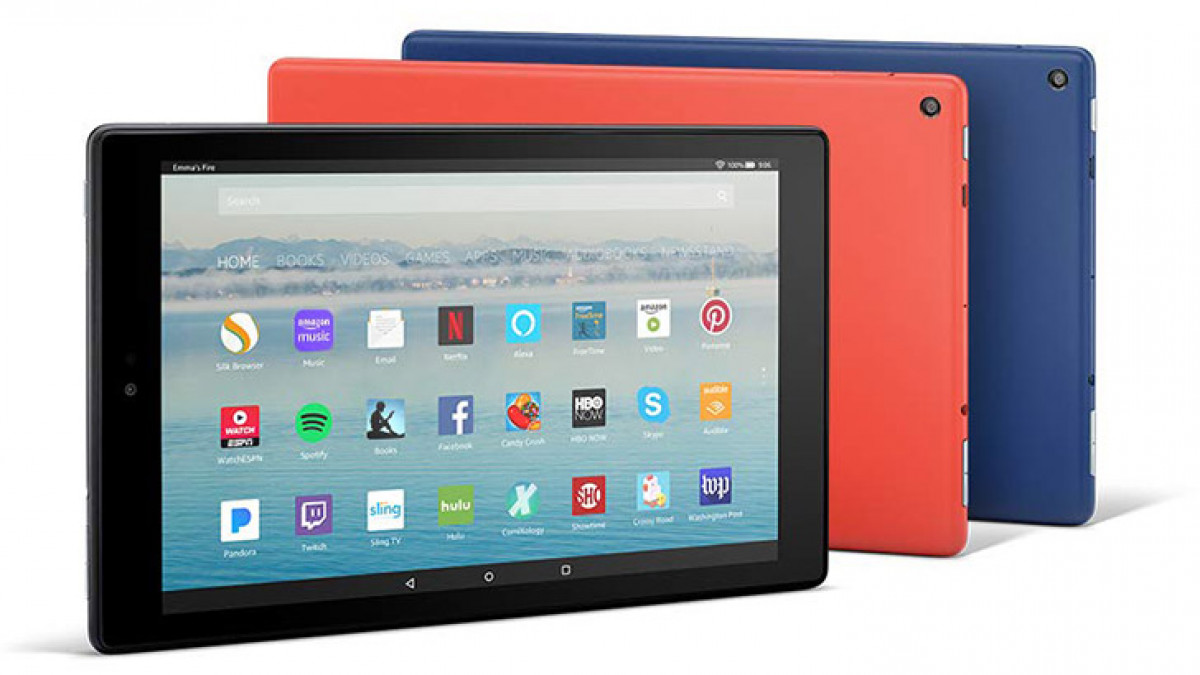 Why is my android tablet so slow, you ask?
Well, if it is an old and cheap android tablet then you might want to stick around to find out how to speed up things.
Time does its thing on your tablet too so don't get all surprised if it doesn't work as fast as on the very first day or week you bought it. But, inappropriate and careless use can also result in you having your tablet personified a walking turtle.
So, how to speed up your cheap android tablet? If you do choose to follow the tips and tricks we're going to share in this article, you might just as well learn how to manage, take care of your tablet device the right way and increase the performance with a few beginner-friendly tweaks.
Now, follow along and let's get started!
How to speed up cheap Android tablet
Many users decide to replace their android tablets or gadgets and search for newer hardware as soon as they pass the 1-year mark, but as with older computers, an accurate and suitable selection of apps and a little bit of tinkering in the advanced settings can completely change the experience on your Android tablet device. This is particularly useful in zero-budget cases, and other conditions that simply do not give you an option of an upgrade.
Remove unnecessary apps
We advise you to take a good look at all the apps you have on your tablet screen right now, everything you have installed. There's a big chance you'll find some apps that you don't use and haven't used for a long time. Uninstall those apps right away so they don't take up space on your tablet. THat's the most immediate, easy thing you can do and rid yourself of unnecessary clutter
You will be able to check the list of all the apps that you have installed in the settings and apps part. In addition, the memory they occupy on the tablet will also be indicated and you will be able to better select which ones to uninstall.
Remove widgets from the home screen
The next beginner-friendly tip on how to speed up a cheap android tablet is to have as few icons as possible on the home screen.
These widgets can be very convenient, no doubt there, as they allow us to access application functionalities faster. However, when they pile up on the home screen they can really cause stress on the operating system.
Clear the cache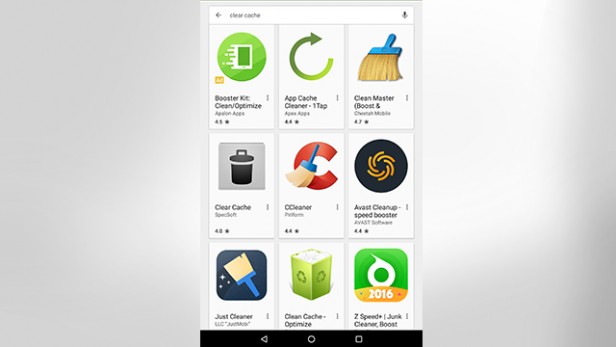 Emptying the cache is also very useful for optimizing the tablet and making it work faster. We recommend that you do this from time to time, as it serves to remove that data that the apps store and that is not relevant in any way to for the tablet usage.
You can also clear caches in browsers that you have installed on your tablet, such as Google Chrome or Opera. In this case, the history and website data will be deleted. Keep in mind that doing this will also result in the loss of passwords you've entered on the different pages.
Update your operating system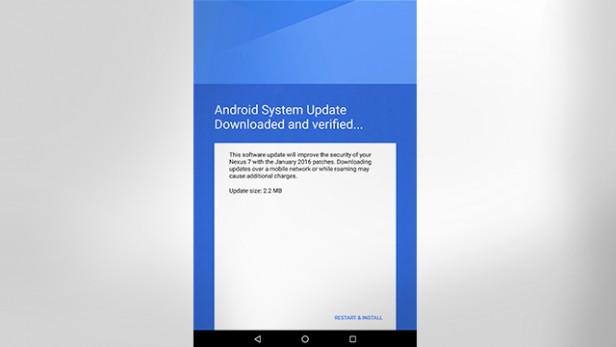 Updates generally mean improvements in performance.
Have you ever refused to update your tablet's apps for fear that they will take up more space? If you're doing this, then you're definitely making your device slower. The same goes for your mobile phones, you just have to update to the latest version which removes a lot of bugs, improves on a lot of functionalities, and optimizes your device to give you a smoother user experience.
Yes, the relentless cycle of heavy software updates and the questionable policies of certain companies kind of force users to replace their favorite devices more frequently, however, a selection of useful updates can extend the life and speed up your cheap android tablet.
Any Android user knows that Google periodically updates the apps of its core services. In fact, sometimes they even chain multiple system and security updates together in the course of a few days, causing some frustration with users who have older or cheap Android tablets with inadequate space, memory, and processing power to keep up with the hefty updates.
While this can be interpreted as bad news for those specific bunch of users, there is a small detail you're overlooking here, and it is the relationship of all your new apps you have installed with the older version of Android your tablet sports.
Google's goal here is to ensure compatibility across several larger builds of its operating system. Of course, while your system might not seem optimized after the initial update, believe me, they will sort this out very quickly with a new bug update that optimizes devices. They take care of their users.
We advise you to always download updates over a wifi network, so that you avoid data charges as system updates can be considerably big and may require more time to download.
Keep an eye on Google Maps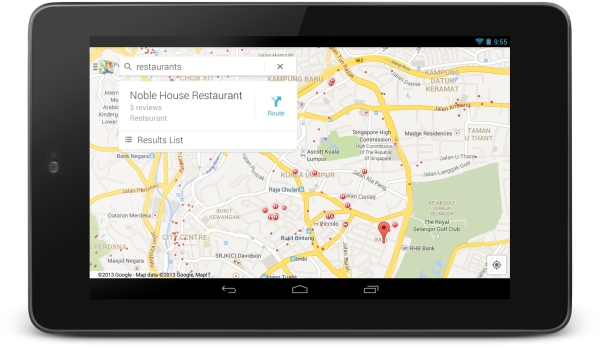 When using the tablet, be especially careful with Google Maps, as this application is one of the most resource and network-intensive even when it runs in the background. It is a very common issue when people use Google Maps, they leave their location activated so the app works in the background and uses data or wifi network to give you notifications and assist you.
Therefore, when you stop using Google Maps and don't need to use it anymore, don't just exit the app by tapping your home screen button, but be sure to turn off the GPS and terminate the app, so it doesn't run in the background of your tablet as a process. We assure you that you will be saving power from your mobile tablet and the battery will last longer.
Hit that factory reset option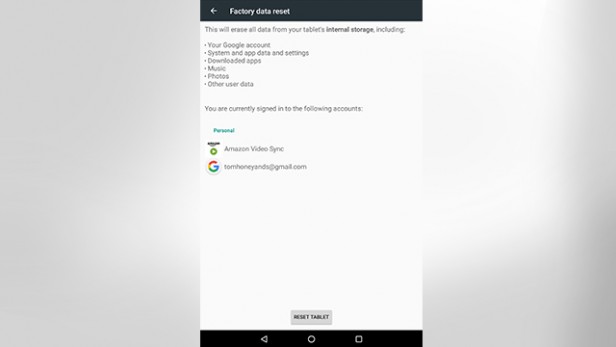 In addition to carrying out all these tips on how to speed up your android tablet regardless if it's cheap or old, we recommend that you do a factory reset which brings back the tablet to a factory state, giving you a blank slate.
A very important warning here: when you reset your android tablet device you will be removing absolutely everything, both applications, as well as photos or data, so that means you'll lose everything. Therefore, we advise you to perform a backup beforehand so that you can recover and access important data later.
Bonus tip: rooting your device (advanced)
Regarding how to speed up cheap android tablet, we covered some useful and beginner-friendly tips and tricks that you can try. This section is a bonus section, and it's a little more advanced as it involves enabling root access on your android tablet, so you just skip it altogether if you don't want to meddle with potentially risky stuff. For those that feel like they know what they are doing, follow along.
This point usually stops most users. Enabling root access is an intimidating process, so, his point usually stops most users.
What is root? Well, in short, it enables you to access certain processes that the Android operating system does not authorize you to do so, while in its "vanilla", factory state, and it requires some third-party apps.
Ideally, take control of the software, and that makes the root a critical ally. If your tablet is known, you will surely be able to find tutorials compatible with the hardware "and" the version of Android installed. However, if the idea is to root on an unidentified Chinese tablet, there are alternatives like FramaRoot, SuperOneClick, KingoRoot, Baidu Root, Towel Root, OneClickRoot, and more. Technically it is not necessary for all cases, but it is highly recommended. (R. N.: Root tools for Windows can generate false positives. Always search for official sites, or threads in XDA.
Once the root is available, you can use apps like SuperSU to manage permissions.
Sometimes the latest update may not be the best
As we stated in the updates section above, some old and cheap android tablet devices don't have enough space to receive the pretty sizeable system updates that happen occasionally.
So, ignoring the updates and sticking with the old version of your Android operating system is not a completely negative idea… unless specific errors occur, such as YouTube's "410" indicating that you withdraw the API definitively. In the face of these disadvantages, the alternative app access via browser.
Install apps and secondary stores
The Google Store offers almost everything we can imagine in apps, but there's life beyond Mountain View. We recently talked about F-Droid,a store exclusively focused on open source apps. There I found alternatives like WebTube, a YouTube wrapper that works very well, and K-9 Mail, a replacement for the Gmail app.
Another thing worth exploring up close is browsers. Personally I had very bad experiences with Chrome in the mobile space, and there was no tweaking to help. Opera Mini went on to take its place, and beyond the occasional broken page, I prefer that to a browser-tortoise.
Lower your expectations
We have to be realistic and not fall into the trap and imagine that an optimization using the tips and tricks we've mentioned above on how to speed up cheap android tablet will revolutionize the performance of your old or cheap android tablet device.
Even older versions like Jelly Bean or KitKat have problems if there is not enough RAM, or if the SoC is particularly weak. Chances are that your smartphone or tablet can deal with all the basic tasks, from playing music to streaming on YouTube, however, adapting to the resources offered by the hardware is a mandatory step.
If your plan is to have half a dozen apps in the background, receive constant notifications from social networks and install two or three 3D games, I think it's better to invest in a newer and more powerful device.
That's all for now, from tabletish.com. If you've found these beginner-friendly tips useful, and have any other suggestions on how to speed up a cheap android tablet and inject new life into a device that time insists on leaving behind, don't hesitate to share it down in the comments.
Good luck!