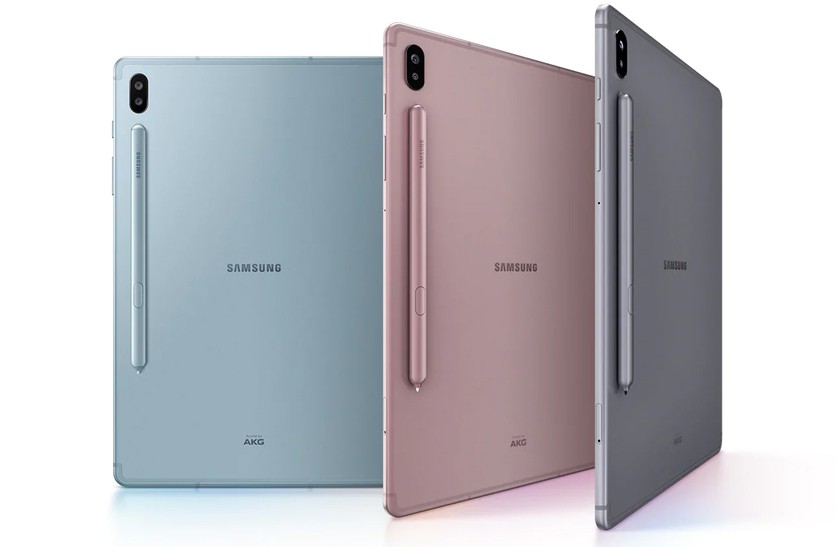 With the newly leaked information about the Samsung Galaxy Tab S8 tablet which until now has remained a secret, it's that Samsung will probably release the tablet soon, possibly this summer or fall. It was to be expected that Samsung will eventually release a new tablet in the Galaxy line-up, which logically is the Samsung Galaxy Tab S8.
With the Galaxy Tab S7 is currently one of the best Android tablets on the market, both in terms of performance and price currently, you can expect the prices to drop even lower when the Tab S8 hits the market.
And knowing that Samsung is one of the few companies capable of facing Apple and its all-encompassing power in the tablet segment with the iPad, which were reigning practically alone since the launch of the first model in 2010.
What was the actual leaked information that pretty much confirmed the tablet? Well, the Galaxy Tab S8 appeared on Samsung's website in Ireland.
According to the information we have so far, the new tablet will have a microSD card slot that will support up to 1 TB of storage. It also appears to include a nano-SIM card slot, indicating that the tablet will likely be available in two variants, an LTE and a 5G.
Specifications
The processor that the new Galaxy Tab will have will probably be Qualcomm's Snapdragon 888 for the US and Asia and an Exynos equivalent for Europe. When it comes to RAM, it should arrive with up to 12 GB of RAM and storage versions of 128 GB / 256 GB and 512 GB and 1TB. In addition to important improvements in the hardware, but above all, higher quality in its charging system and battery life.
In addition, there are likely to be two models (the Galaxy Tab S8 and the Galaxy Tab S8 Plus) that will keep the same screens as the previous version of the Galaxy Tab,with a refresh rate of 120 Hz and fast charging batteries.
We can expect an 11-inch model with an LCD screen and a 12.4-inch model with an AMOLED display. When it comes to battery life, we can expect at least an 8000 mAh and 10090 mAh, respectively on the two models, with a 25W fast charging support.
Although Samsung products typically have versions intended for business, these devices are accessible to any user who wants to get one for personal or business use. Their major difference from other tablets is the number of updates they require and the security they offer over the years.