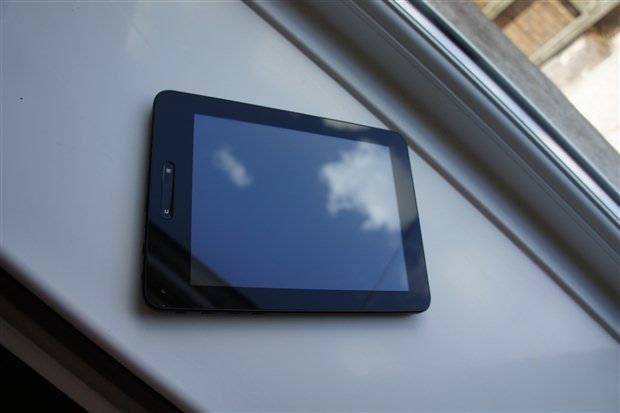 Name: Gemini JoyTAB 8 | Type: 8-inch Android tablet | Price: 8GB £129
The Gemini JoyTAB 8 is a low-cost Android 4.0 ICS tablet from budget masters Gemini. The quick summary is this is the last generation of disappointing low-end Android tablets. With the Google Nexus 7, Amazon Kindle Fire and other big-name manufacturers releasing sub-£199 tablets, single-core non-IPS screen models like the Gemini JoyTAB 8 no longer have a reason to exist.
The Gemini JoyTAB 8 isn't out and out awful. We've seen unusable budget tablets. At its heart it's a last-generation device. To its credit it's running a perfectly usable build of Android 4.0 ICS with a capacitive screen. But it's a cheap screen with awful viewing angles. We tried enjoying a streamed HD film but as soon as you go a little off-centre from the vertical the image fades, making it almost useless.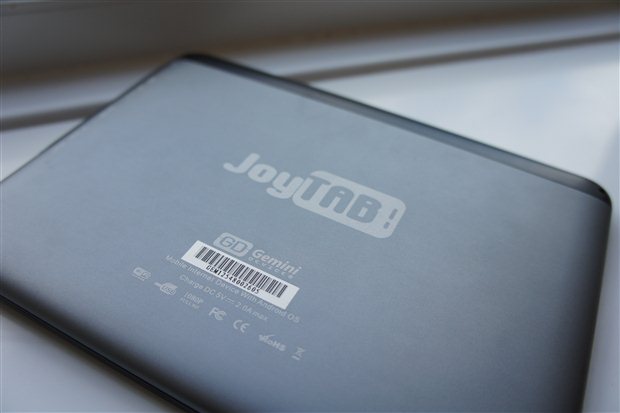 It's also just an 800×564 resolution, which is fine on a 4-inch screen but you really can see those pixels at 8 inches. It's a real shame as under our streaming video test the unit managed a healthy five hours of battery life. Plus there's a basic 8GB of storage thrown in.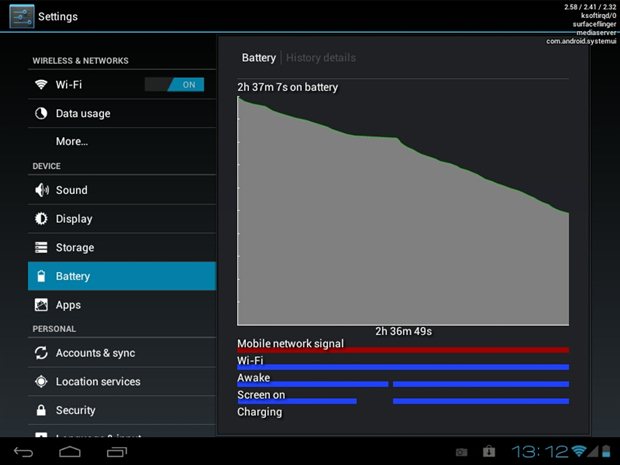 While the single-core 1.2GHz Cortex A8 is at best "acceptable" for browsing and low-end tasks it's looking increasingly outdated at this point. Again this is going up against the Google Nexus 7 and its quad-core Tegra 3 processor. This results in the AnTuTu results of 2973 putting this behind the Amazon Kindle Fire and the Google Nexus S with SunSpider taking over 7,800ms to complete.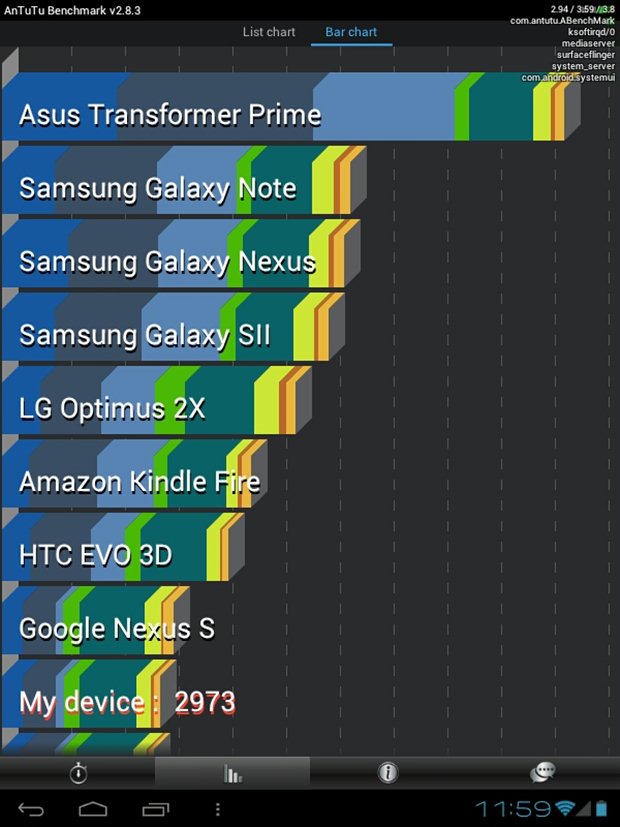 Build wise it feels good, there's a metal back and it's study. The front home and application buttons while plastic again feel solid. We have issues with where the power and home buttons are positioned, as they seem the wrong way around to us.
There's a single front-facing VGA camera that has a suitably awful image quality but does enable video chat. Let's not forget the SD card slot and there's a HDMI output, which are both good to see.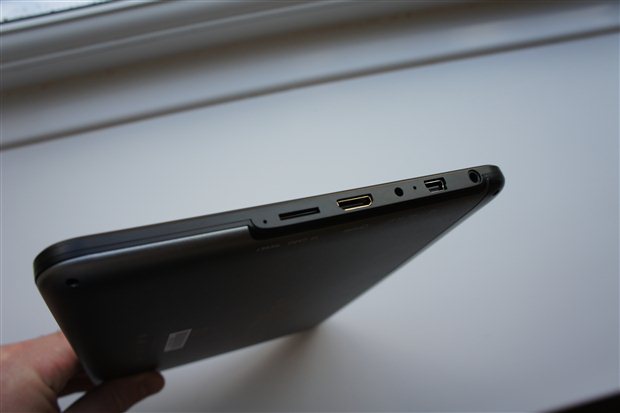 Frankly, Gemini and all the budget manufacturers, are releasing this type device into a storm being whipped up by manufacturing giants like Google and Amazon, a storm that is simply going to wash them away. A year ago this device at a push could have been thought of as acceptable, especially as it does feature 3G connectivity, but today you'd spend the little-extra money required and get a far better device like the Google Nexus 7 or even a discounted top-of-the-range, last-gen tablet
Name: Gemini JoyTAB 8 | Type: 8-inch Android tablet | Price: 8GB £129
Score: 2/5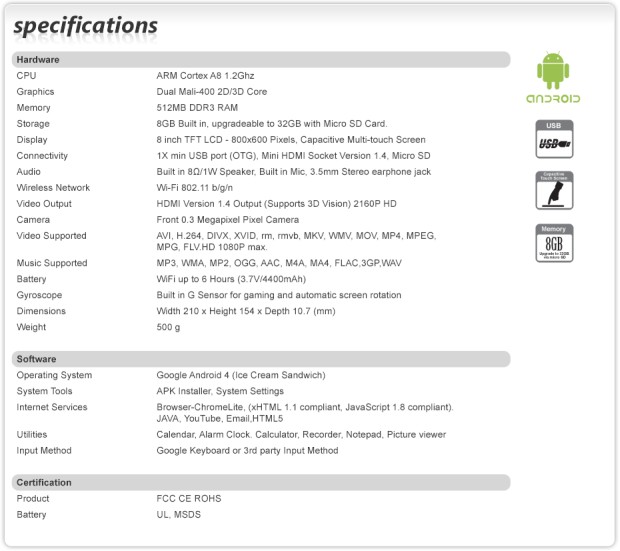 Related Posts:
http://www.everythingabouttablets.net/wp-content/themes/magpress