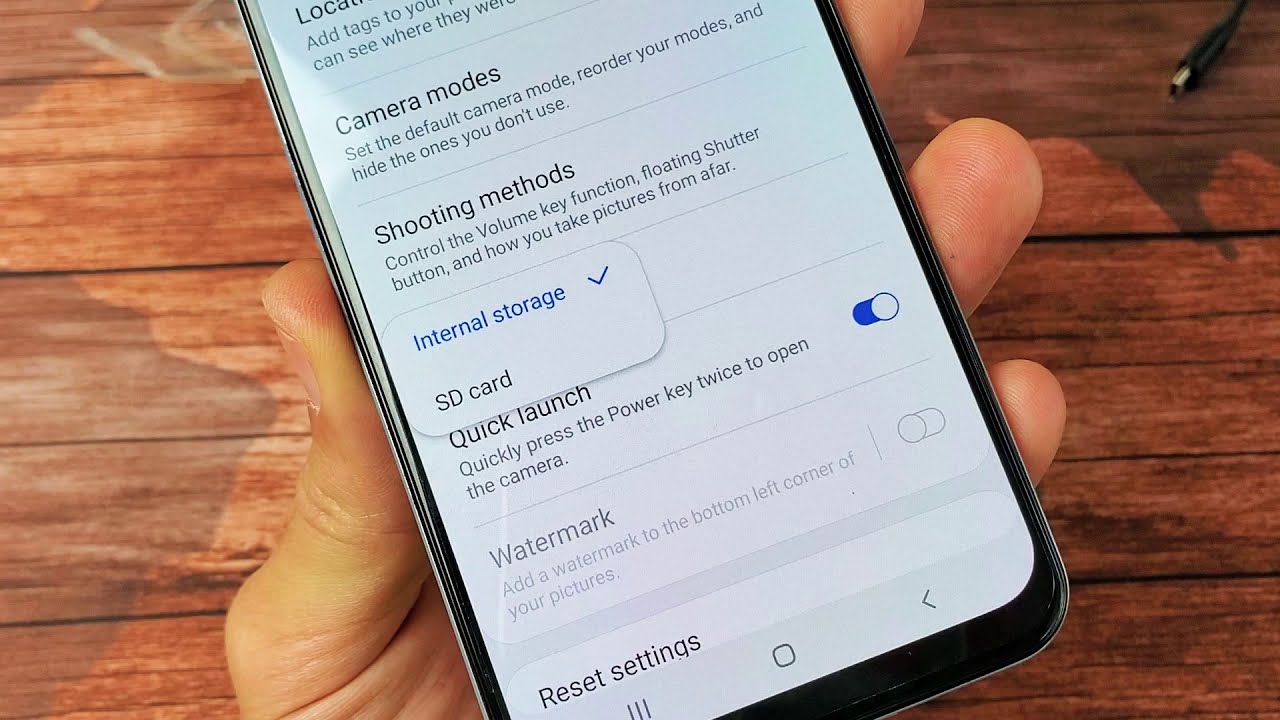 Making your SD card the default storage for your tablet device or smartphone is incredibly easy, and you can achieve that with just a few steps.
Having the SD card as an internal storage is beneficial because some people still own or buy tablets that have 16GB or 32GB internal storage, and with newer apps, games and system updates, along with camera photos from the user, that is just too little space. Not to mention you will always get the annoying "not enough storage" notification on your screen!
So, for every android user out there, follow up with this article so you can set your SD card as default storage and free up more space for photos and videos.
How to Use an SD Card as Internal Memory on Android
If we want the read and write speed to be optimal it is advisable to use a class 10 card either Samsung or Sandisk which have fast 32GB and 64GB, 128GB, 256GB micro SD
Once you have the micro SD card installed in your SIM card tray, do the following:
First you need to navigate to the "Settings" menu and then to "Storage".
After that, go to "Portable Storage" and tap on the name of your micro SD card.
Click on the drop-down menu and select "Storage Settings".
Next, select the "Format as internal" option which will enable you to format the micro SD card and set it as a default internal storage..
After that, the system will prompt a warning message but no worries. Simply confirm "Format SD card" and you are done.
NOTE: Remember to make a previous backup if you don't want to lose all the files stored on the micro SD card. Also, once formatted, this SD card will only work on this device. Keep that in mind!
The formatting process can take several minutes, depending on the size and data stored in the micro SD so be sure you wait out the process to complete.
Once formatting is complete, you might see a message prompted on your screen that says "Your SD card works slow". But don't worry, it's normal. Just click on "Continue" to move on.
How to Move Apps From Internal Memory to SD to Free up Space
Now that we have the card "merged" with the internal memory of the device, we can do things like move apps from the internal memory to the SD card from the system settings themselves.
Go to "Settings then Apps and Notifications" on your Android tablet or phone.
Select the app you want to move.
Click on "Storage".
You'll see a new option that says "Used Storage." Now select "Change".
Choose the SD card and check "Move".
NOTE: Please note that there are some play store and system apps that cannot be moved to the micro SD card.
How to Remove SD Card as Default Storage
In case you want or need to remove your sd card from your tablet , you need to go through a few steps because as mentioned above, when you format the SD and set it as a default internal storage for one device, you won't be able to use it on other Android device before yo unlink it.
To remove your SD card from being the default storage on your android tablet or smartphone device, you need to:
First Go to "Settings" then "Storage", next "SD Card" and then "Apps".
Make sure you move any installed apps on your SD card back to your internal storage
Transfer all other data you have on your card to your tablet or phone's internal storage.
Format your SD card after all data and files have been transferred back
Move all apps installed on the SD card to Internal Storage (if any). You can do that in Settings / .
Conclusion
So, there you have it, folks. You can turn your SD card into a default storage on your tablet by following the steps in this article so you can have more space for important apps you use daily or games that usually are huge in size and also get sizeable updates.