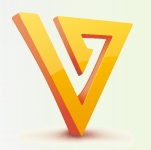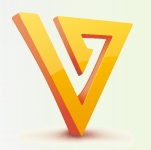 The ASUS Transformer, the iPad and basically all tablets are the perfect entertainment platform. They're a lightweight screen that'll carry your media wherever you want. While Apple has the whole ecosystem nailed down with its iTunes store, Android users have to go it alone – for the time being at least – when it comes to finding entertainment. So lets take a look at how you can encode perfect video to take with you and enjoy on your Android tablet or phone.
Encoding video for portable devices, not just Android, is a case of creating a video in the right format to take advantage of its built-in hardware acceleration. Why? Well if you don't you'll miss out on the low-power and smooth playback this hardware is designed to deliver. For Android that's MP4 H.264 video with AAC audio, this is the same for the Apple iPod and Apple iPhone. For Windows phones and tablets you're usually safe with WMV (VC-1) encoded video with WMA audio.
The key to getting video converted is good software and we can't recommend Freemake Video Converter highly enough. It's a near one-click solution that can handle everything for you from ripping video off DVDs to encoding it with pre-sets for specific devices, along with individual formats. So no matter if you plan on taking a video with you for your iPad, HTC Desire or in a MKV file for your netbook it can comply.
You can just let Freemake Video Converter handle everything for you but let's have a quick run through the major options you should understand and check. We've already covered the format. Next is screen resolution you'll want this to match your device, as this will save it having to do unnecessary scaling and can help speed up the encode process by not having to process unneeded pixels.
The bitrate is the main factor in file size and image quality. The higher it is the better the image quality but the bigger the size. It's defined as so many bits per second. When deciding Freemake Video Converter will provide an automatic mode but we've suggest a range of bitrates for various resolutions in the table below. Before you go all postal on us, these are just very rough values and aren't for high quality encoding, that's not what this is about.
| | | | |
| --- | --- | --- | --- |
| Resolution | Bitrate low | Bitrate med | Pixels |
| 320×240 | 384Kbps | 640Kbps | 76800 |
| 480×320 | 640Kbps | 1024Kbps | 153600 |
| 720×480 | 1024Kbps | 1.5Mbps | 345600 |
| 1280×720 | 2Mbps | 3Mbps | 921600 |
Finally there's frame rate, this is typically 24fps though it could also be 30fps if it's from an NTSC source. You won't want to use more frames than this as it will simply increase file size and encode times for no gain. In fact opting for 15fps can cut encode times by a third and often you won't really notice the difference on smaller screens.
We shouldn't over look audio either, you're usually going to be safe with AAC encoding that is part of the MPEG-2/4 specification. Typically people opt for 128Kbps, in stereo at 48KHz. To save space you could drop this to Mono at 64Kbps, but in comparison to the video stream size that's going to be less than a 10% space saving, so is the drop in quality really worth it?
Encoding times are going to vary depending on your computer's processor. For example a Core 2 Duo processor is going to chomp through 60 seconds of footage every 40 seconds or so. The encoding tool we've recommended offers CUDA acceleration found on most Nvidia cards since the 8×00 series released in 2006. This can help cut encode times in half and offers a reduction in CPU usage of at least 25%. If you have an Nvidia card installed – singularly or beside a Radeon card in an dual graphics card system – make sure you turn this on via the File > Options > Use CUDA option.
This will spit out a video file you can then play on your Android tablet, phone or Apple iOS iPhone and iPad. So get that copied to your tablet and enjoy it on the move!
UPDATE: Since originally writing this guide, Freemake Video Converter has been updated (v2.2) to take advantage of DXVA aware hardware to accelerate encoding up to 50% faster. It'll automatically balance its algorithms for dual CUDA and DXVA systems to optimise encoding.