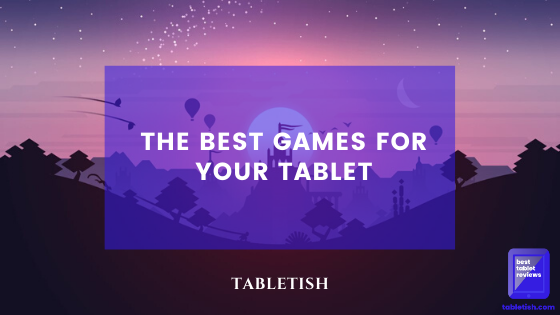 A Tablet is the best device you can buy if you are a casual gamer who likes hand-held devices and wish to spend a few hours playing your favorite titles at home or just about anywhere.
With a huge variety of titles to discover, regardless of genre or taste, you can find the best games for tablet pc devices on the Google Play Store or Apple store.
We curated a list of the most engaging and unique games for tablet to download and occupy your time with. Check out our suggestions and feel free to visit PlayStore or Apple Store to download any of these games on your android phone or tablet or iPhone or iPad. You can even play some android titles on a PC with an android game emulator, but let's leave that for another time.
Puzzle games and logic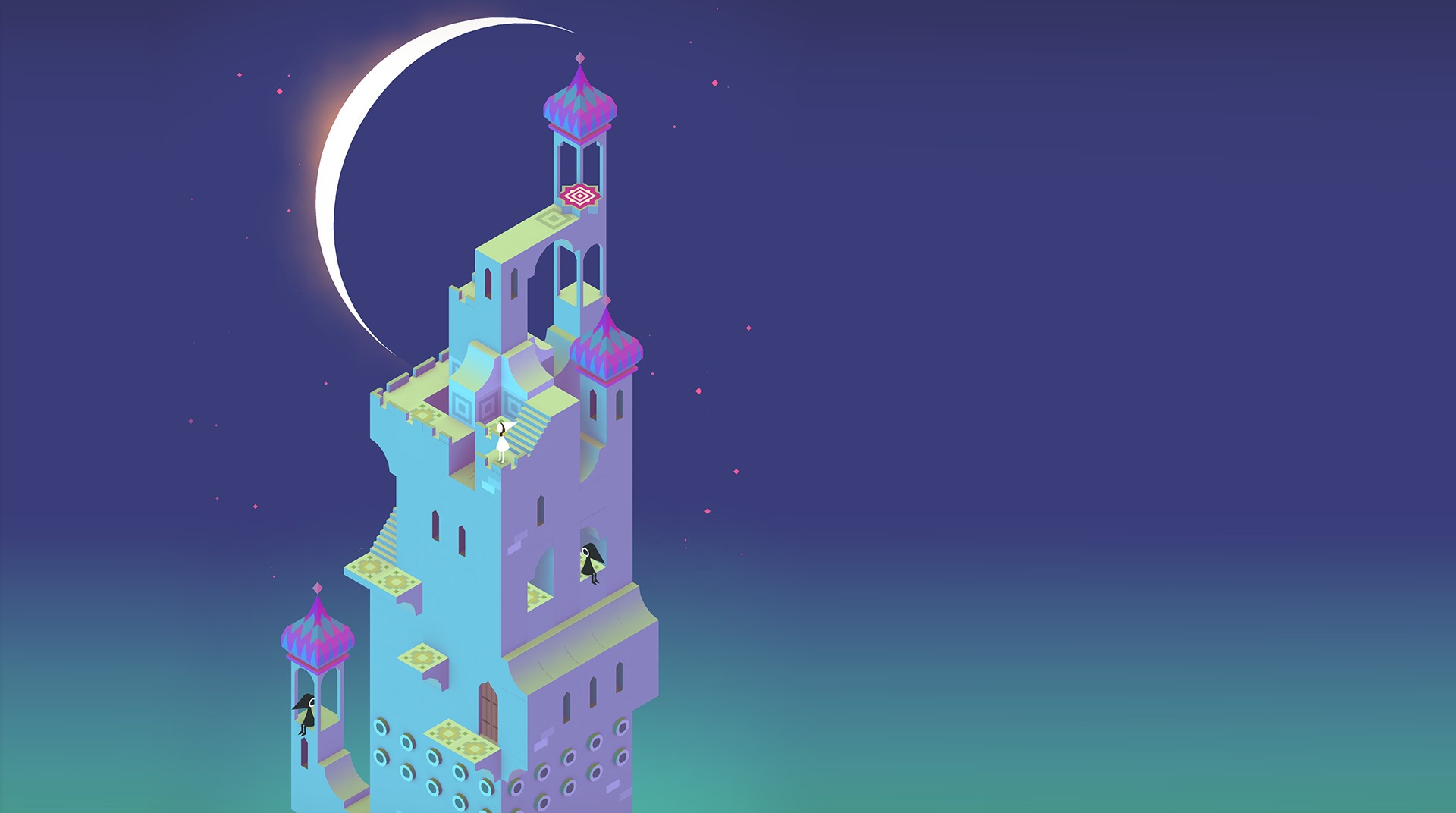 Our recommendation: Monument Valley
Holding a status of a classic indie puzzle game, imitated by dozens of titles after its release, both in its graphic style and in puzzle design, based on optical illusions.
If you haven't played the original title we definitely recommend that you give it a go, and if you have an iPad or an iPhone you can try the sequel as well.
Runner-up: World of Goo
If you had a little too much of the Angry Birds formula and want to play something else on your tablet but within the same genre, then you should try World of Goo. A game with an exquisite aesthetics in which instead of finding a way to destroy a structure with the minimum possible blows, you have to find a way to raise one in order to achieve specific goals.
Angry Birds 2
For those who prefer physics tablet games, there are dozens of good options, but it seems inevitable to mention the last (not the second despite its name) title of the franchise that practically made this genre, the last proper game dedicated to physics games: Angry Birds 2. A lot of new possibilities to calculate trajectories using birds as cannonballs and blast the opponent to smithereens in this installment of the most popular puzzle game franchise!
Platform games and runners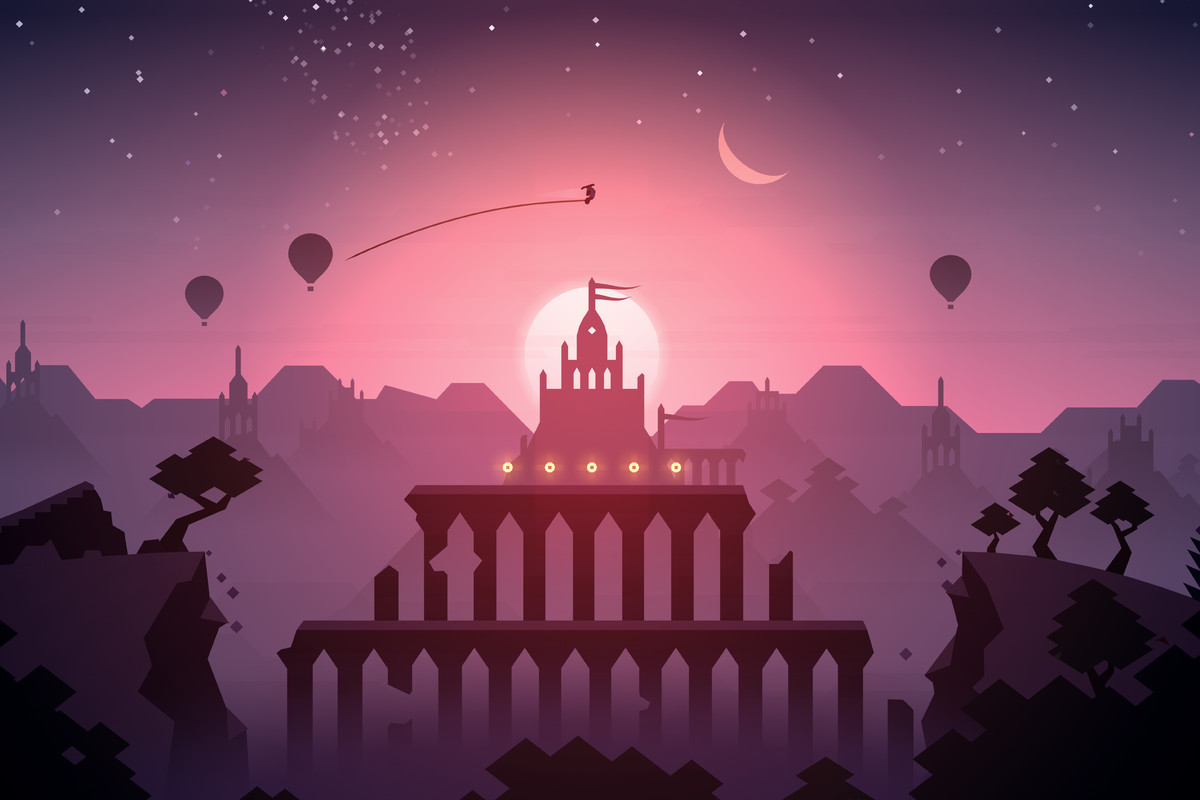 Our recommendation: Alto's Adventure / Alto's Odyssey
Among the endless runners games category, we simply have to mention Alto's Adventure to install on your tablet right now. Another indie game that has become hugely popular, thanks to a minimalist and very careful game aesthetic and equally simple gameplay (as it should be in a runner, after all) but very well executed.
We took the liberty to remind you that the second installment is also out and it's called Alto's Odyssey so feel free to download it on your tablet and give it a try.
Runner-up: Limbo
If there is a safe bet when it comes to recommending a platform game that you can enjoy on your tablet, even if it's a paid one, that would undoubtedly be Limbo. Get the game for your tablet so you can enjoy it to the max on a bigger screen and start playing immediately. You'll get absorbed into the strange world immediately.
Another classic indie game, with a black and white game design based on silhouettes and shadows where they take the form of a character or obstacle or object during your playthrough, as well as very easy controls, engrossing a story and eerie atmosphere.
Badlands 2
Although it is true that the second installment for Android was executed by a different studio and there is some discontent (on the other hand, at least it is free), the Badlands saga should not be missed and either of the two titles (especially on iOS) are worth experiencing on your tablet, even if only just for the pleasure of enjoying the graphics on a bigger screen. You won't regret playing it.
Downwell
For getting a little out of the usual recommendations, we're going to encourage you to give this much less well-known indie game a chance, with the simplest retro graphics and automatically generated levels (which gives it a plus of replayability), but hugely entertaining and addictive.
Lara Croft: Relic Run
It seems obligatory when talking about infinite runner games to mention Temple Run 2. But instead, this time, we decided to include a game with a very similar spirit, because it arrives loaded with ruined races and all kinds of exotic scenarios, with nothing less than Lara Croft as the protagonist in Lara Croft: Relic Run.
Racing games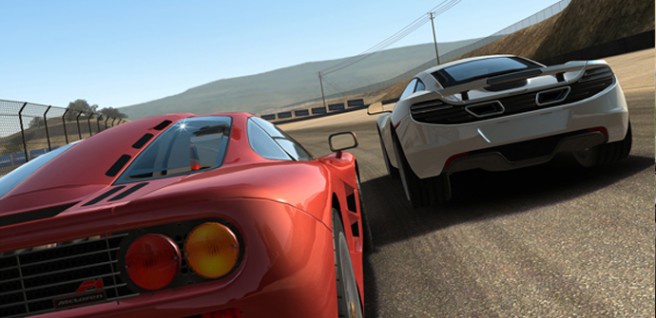 Our recommendation: Real Racing 3
It's been quite a while since it was released and it's surprising that it doesn't yet have a successor considering its popularity, but the reality is that it doesn't need it too much either because
Real Racing 3 is still one of the best racing games for mobile devices and has the advantage of having an immense community, which makes it very easy for us to find opponents in multiplayer.
Runner-up: Asphalt 9: Legends
We continue with a title fresh out of the oven, the latest installment of the Asphalt franchise which you know invites us to race through the cities in dangerous illegal races and police chases.
Traffic Rider
One of the most successful racing games of recent times, Traffic Rider, not only does it not have cars as main vehicles, but it doesn't even ask us to compete against other drivers, limiting ourselves to getting on the back of a motorbike and getting around traffic at full speed on a conventional road
Beach Buggy Racing
We continue with a slightly different racing game, more Mario Karts style, which means that we will face circuits and races full of surprises, with power-ups and unexpected obstacles that we have to know how to profit. And when we've squeezed it completely, we can always switch to Beach Buggy Blitz.
Carmageddon
We end up with the title that less actually responds to what we normally have in mind when we think of racing games, but it does not cease to be one of the most fun car games that we can find, as long as we can take it with a certain sense of humor, because Carmageddon is a classic of video consoles in which we win points by running hit pedestrians.
Sports games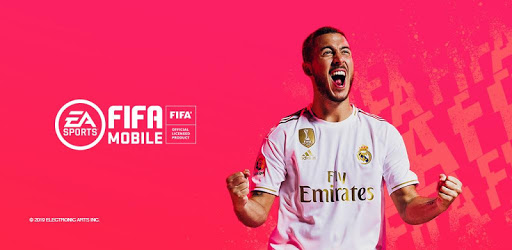 Our recommendation: FIFA Soccer
Also among sports games football is king and among all those who are dedicated to it, none has managed to match the popularity of FIFA, a domain that has not caused them to fall asleep on their laurels, but that year after year continues to improve their graphics and gameplay, as well as introducing small novelties to maintain some freshness.
Runner-up: Real Boxing
If Golf Clash is too quiet for you, we can always switch to boxing and download some adrenaline based on punches, and despite the time elapsed since its release, Real Boxing is still probably the best option, with graphics and sound effects that still work perfectly and good controls for combat.
Top Eleven
Within football games, there is a subgenre with a legion of followers who are the managers, in which all the attention is put on our skill as managers, taking care of both the economic and sports management of a club (we make signings, we plan training, etc). Of all those available for mobile devices, the reference is Top Eleven.
New Star Football
We continue with more football games for tablet, albeit with a very different spirit than the previous two, since this one is dedicated to making us live in first person the experience of a rising star,
which makes it a slightly peculiar hybrid, with a lot of classic sports simulator, but also with quite RPG.
Golf Clash
To not stay only in football games, there is a game that, although it may be surprising, has hit this 2017 very strong with golf as the protagonist. It is good that it is very accessible for all kinds of players and has a fun multiplayer mode in which to test our advances.
Action games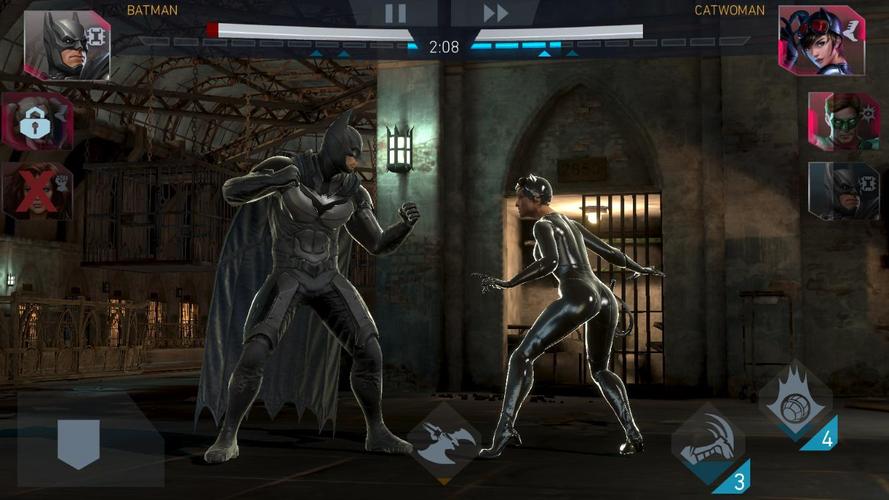 Our recommendation: Injustice 2
The first Injustice Gods Among Us is probably the most popular title of mobile fighting games and the premiere of its sequel is still very recent: Injustice 2 retains all the appeals of its predecessor (among which it is undoubtedly to be able to team up with all the superheroes and villains of the DC universe) and with graphics and a revamped combat system.
Runner-up: Modern Combat 5
If firearms are yours, the inevitable reference is Modern Combat 5, an FPS classic with the graphic quality that guarantees the Seal of Gameloft and with which we can test our aim with all kinds of weapons and against all kinds of enemies. You can also choose from several kinds of soldiers and there are options to play solo or multiplayer.
Pokemon GO
It is true that for many the grace of Pokemon GO is much more about going for a walk hunting for new characters with a collector's eagerness, than in the fight itself, especially facing summer, but it is still a fighting game (with a little RPG) and given its huge success of downloads seems impossible to leave it out of our list.
Blood & Glory Immortal
For those who prefer sword and axe fights, but without fully entering the RPG terrain, nothing beats a good hack & slash to test our ability to unleash the most destructive combos. The Blood & Glory saga, which leads us to quench our thirst for blood in the combat arenas of classic Rome and Greece, is the great reference of the genre for mobile devices.
Shadowgun DeadZone
If you like shooters but prefer third-person view and coverage-based combat, we recommend that you give Shadowgun DeadZone, multiplayer-oriented and sci-fi, the work of Madfinger,
creators of another of the most famous shooters of all time, Dead Trigger.
RPG and MOBA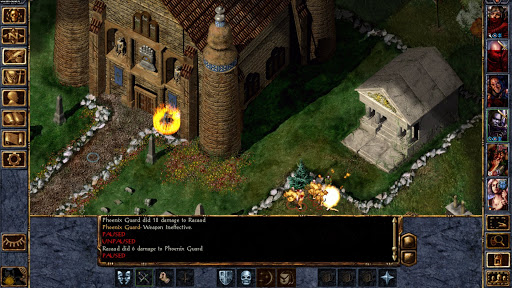 Our recommendation: Baldur's Gate: Enhanced Edition
Our first recommendation is a game that is a remastering of a PC classic, and not only is it paid, but it is quite expensive, but if there is a title for it is worth paying, if we are fans of RPGs,
it is certainly by Baldur's Gate, especially if we do not get to try the original if only to be able to say that we have done it. A simply essential title.
Runner-up: Vainglory
MOBA games are booming in recent times also in the field of mobile devices and the turning point undoubtedly put it Vainglory, a highly celebrated medieval fantasy title, which has simply spectacular graphics and a fairly wide repertoire of heroes to choose from.
Order & Chaos 2
A particularly popular subgenre of RPGs is that of MMORPGs, in which all the activity is concentrated in multiplayer mode and, although the great classic is its predecessor, the jewel in the crown is Order & Chaos 2, which retains the charm and atmosphere of the first installment, but comes with next-generation graphics and more options to create our character.
The Wolf
The Wolf is a much more recent title and with much less weight even in the MMORPG terrain, but we can't resist mentioning it, considering how fast your user community is growing and the original of its approach, because here, with a much more realistic tone than usual, we're going to traverse the wolf-shaped forests.
The Elders Scroll Legends
Many of those now known more as collectible card games are actually what has always been called card RPG, and although there is a lot to choose from (Hearthstone deserves at least a mention), we will recommend that you give The Elder Scrolls Legends a chance, based on the universe of the popular Skyrim, one of the last major releases.
Strategy games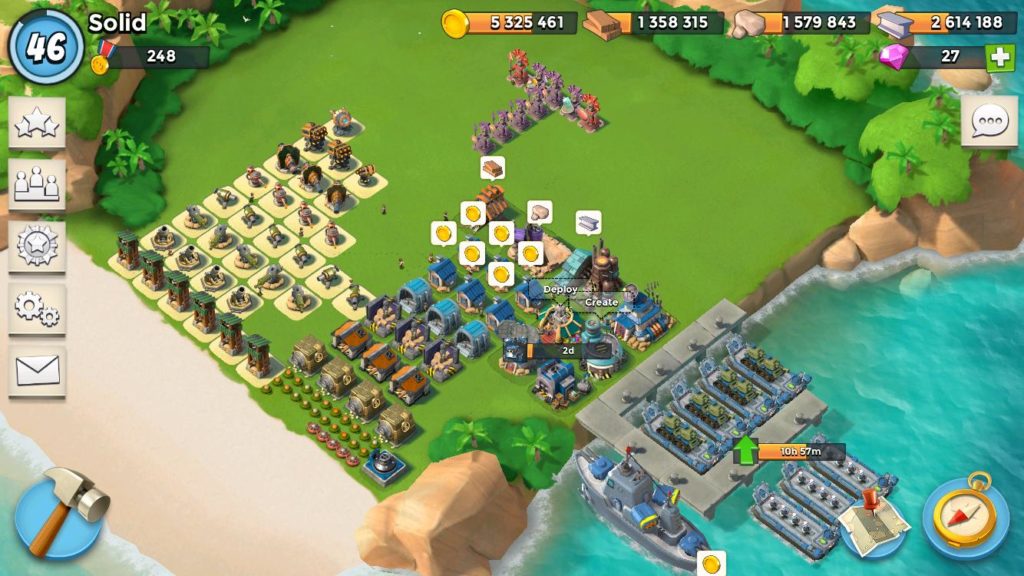 Our recommendation: Boom Beach
Normally we would have to highlight Clash of Clans as a reference online strategy game because its success has made it the title to imitate, but by varying a little we will recommend another title, also of SuperCell, which has managed to conquer thousands of users and with a much more current setting: Boom Beach.
Runner-up: Clash Royale
It's hard to locate Clash Royale, which is very close to what you could normally consider a card RPG, but we've decided to include it here as a strategy game because you can't doubt that there's a lot of that in it. Moreover, few presentations need at this point: an essential game for fans of the genre and a good introduction for those who enter it for the first time.
Auralux
While what we would all like to see a faithful version of the original Age of Empires, the reality is that it's hard to find good real-time strategy games like that. The easiest option is probably to look for one of the many ports of classic RTS, but if we are open to trying a little different formula, Auralux, more abstract than usual, is a very interesting proposal.
King's Bounty
If we want to free ourselves from the pressure of planning our counter-clock movements, we can always choose to try turn-based strategy games. Most are PC game ports, as is also the case with RTS, but there are also some original titles, with this King's Bounty, which combines good graphics, complexity, and variety of game modes.
Plants vs Zombies 2
A subgenre of strategy games that have been hugely successful on mobile devices is tower defense, in which our goal is to intelligently place different types of defense systems around the base that we are dedicated to protecting. Plants vs Zombies is the best-known example, free and one of the most fun, although not the most complex.
Board games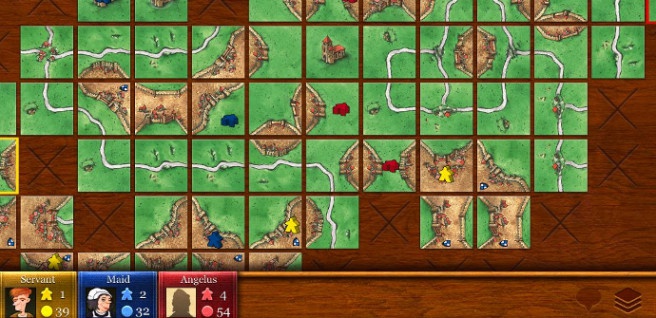 Our recommendation: Carcassone
Carcassone is probably one of the best board games that we can also enjoy on our mobile devices, and almost without a doubt the most popular. For those who don't know it yet, our goal will be to expand our dominance over the same map that we will be building tab by tab between all and in turn.
Runner-up: Galaxy Trucker
In Galaxy Trucker, we radically change the setting and travel through space, for which we will first have to build our own spaceship. Here it is not about creating our own empire, in any case, but simply about being the ones who make the most money. It counts in your favor also with a huge variety of game modes.
Pandemic
Among the most fashionable board games in recent times you can not fail to mention Pandemic, in which you can already imagine that the protagonist will be a plague that threatens the world. It has peculiar that it is a cooperative game so that we all have to put an end to this crisis before time runs out.
Exploding Kittens
Even if they're not a board game, there are a few card games for tablet specifically that can be considered board games and one of the most fun of them all is this Exploding Kittens, in which, as the title already suggests, our goal will be to prevent cards with explosive kittens from exploding in our hands.
Games for children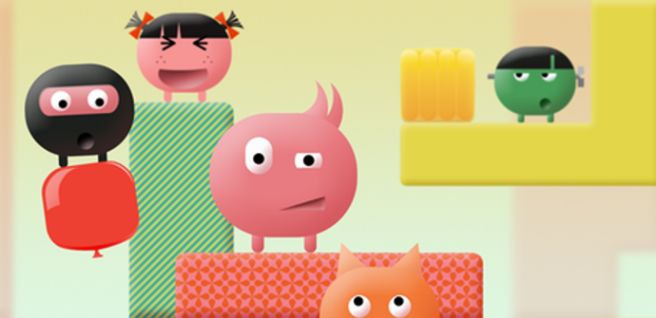 Our recommendation: Thinkrolls
Although there are quite a few free games your children can play on your tablet pc, let's start by recommending a paid one this time, for the sole purpose of being a labour of love, not just from an aesthetic point of view but also the design of levels, it is worth the investment: Thinkrolls is a platform game with which the little ones can get acquainted with different physical principles.
Runner-up: Pou
Another type of game that always makes a furor among the little ones is virtual pets, which we have to take care of but that we can also customize. The most popular for quite some time among them seems to be this alien Pou, which is also free (beware of in-app purchases, that is, because it can be very addictive).
Piggly
Another platformer game that fits perfectly to your tablet's big screen, with extremely simple controls and the pure and playful, Piggly, a character that takes us for a walk in the countryside accompanying the bee mom to collect apples to make a cake for her young. The story is not going to give us any shock, visually it is very attractive and this one is that it has the advantage of being free.
Puzzingo
We continue with a tablet-friendly game with a more educational tone, as Puzzingo is thinking to help the little ones improve their vocabulary, helping them learn words. It is available in Spanish and English, so it can be a good way to introduce them to another language as well.
Super Family Hero
Last but not least, we end this list of games for tablet pc with an interesting title that has the peculiarity of not only allows us to monitor what our children do but allows us to join and play with them at any time, thanks to a local multiplayer mode, in the line of which they have many board games, where the tablet acts as a board.
Well, this is it, folks. As mentioned, you can easily find any of these games for your tablet pc device if you visit the app store and try them out while staying at home because COVID-19 still poses a threat to our daily lives & habits.