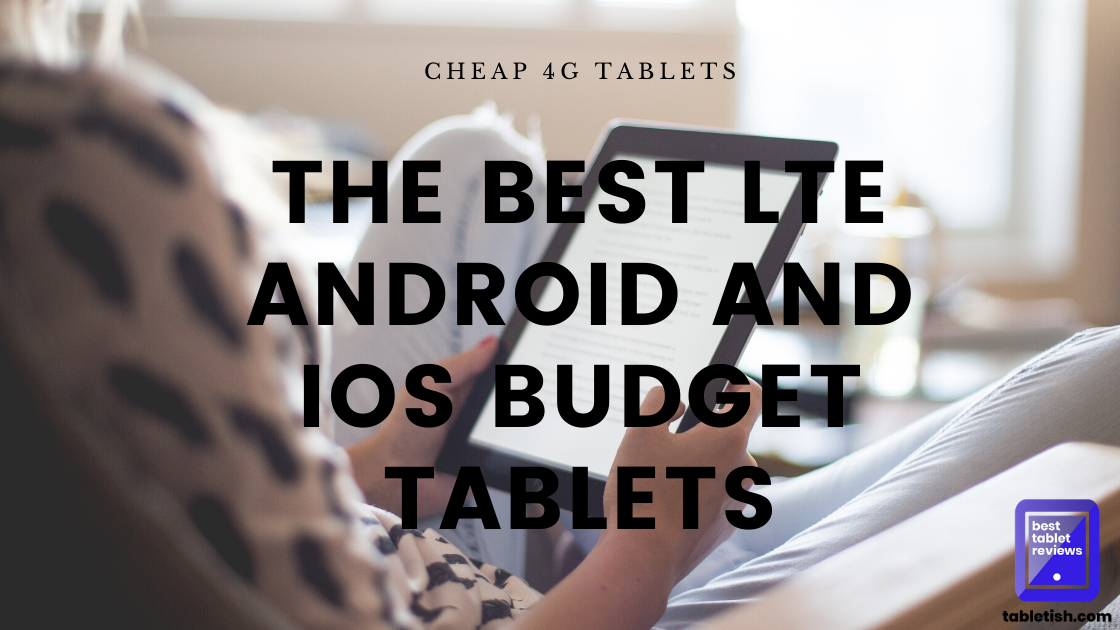 Tablets are those devices between mobile phones and laptop computers that have changed the rules of the game by having the characteristics of both phones and laptops. You no longer have to sit on a computer to connect to Facebook or Twitter, and if your phone's small screen is not enough for you, there are plenty of cheap 4G tablets with big screens at affordable prices you can get to improve your leisure time experience. A tablet allows us to do it all, on a bigger screen than a smartphone, from our favorite armchair. Isn't that just lovely? There are many types of tablets, but in this article, we will specifically talk about affordable and cheap 4G tablets.  Just so you know and we avoid confusion, 4G and LTE are synonyms.
LNMBBS 4G
The LNMBBS 4G is a tablet capable of connecting to the mobile network that includes Android 8.1, a more polished operating system that works smoother than the previous version. Its Full HD LCD screen is 10.1″, the standard size that allows us to view the content without having to look as much as the "mini" of 7″.
In terms of its performance and storage, it has 2GB of RAM, which is more than enough for most casual usage throughout the day. On the other hand, being an economical tablet, it stands out for its 32GB (expandable) that, although, indeed, it is not much, if we take into account the price for which we can purchase the device, it may actually be one of the best let android tablet out there, price-wise.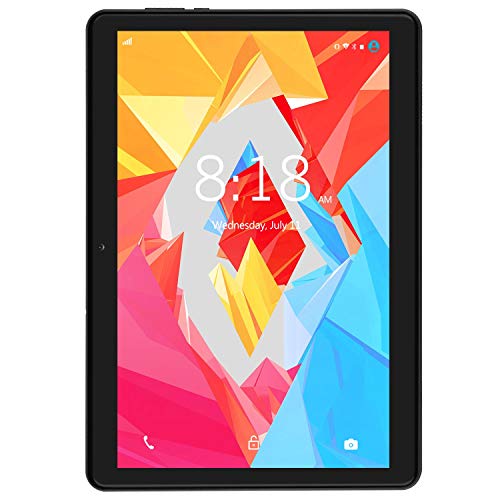 Also, This is one of those cheap 4G tablets that has a surprisingly big 5700mAh battery which promises 10 hours of uninterrupted use. It also includes a dual-box speaker that will offer stereo sound.
Huawei Mediapad T3 10
The Huawei Mediapad T3 10 is an inexpensive cheap 4G tablet choice by the Asian tech giant. Being of a known brand, we can expect better components than in other tablets, such as Quad-Core Qualcomm Snapdragon 425 processor or the fact that includes both main and front camera, the first being 5MP and the second one 2MP.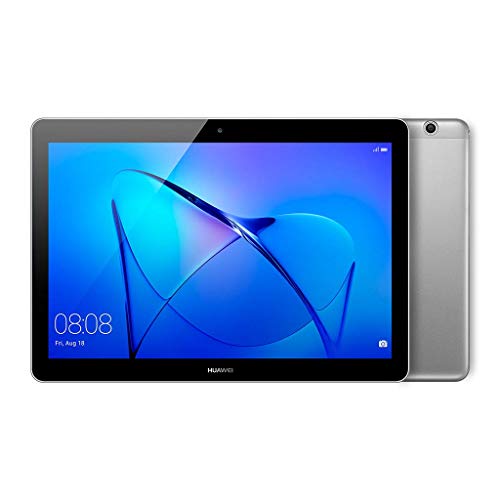 We are looking at a tablet of standard size, about 9.6″ with LED technology with 1280-800 resolution that could improve, yes, but not at the price of this tablet. Another segment where it could also take on improvements is in its 16GB storage, but Huawei promises us compatibility with memories up to 128GB.
The operating system it includes is probably its Achilles heel, an Android 7 (EMUI 5.1 Lite) that will not update to a higher version, but that is the price to pay if we want a tablet of a well-known brand of standard size for a reduced price.
CHUWI Hi9 Plus
On paper, the CHUWI Hi9 Plus is one of the most interesting cheap 4G tablets. For starters, we're looking at a tablet with a screen slightly larger than the standard size of 10.8″. To continue, this screen is 2K, which will allow you to see the content more clearly. Where it also stands out is in its RAM, since it has 4GB.
Continuing with its strongest points, we have to mention the 7000mAh battery, which is 30% more than other tablets of this size. Another intermediate strong point we have is its operating system, an Android 8 that is greatly improved over the previous version.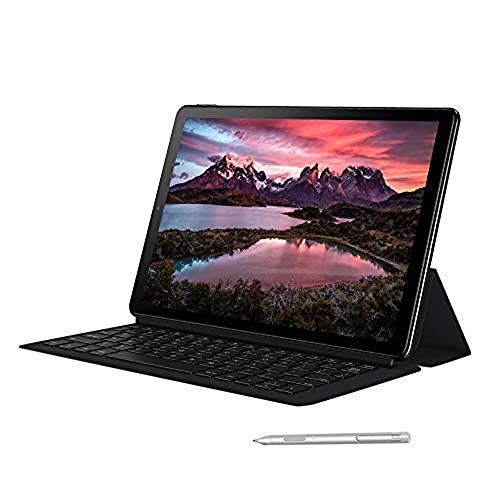 Aas its weakest points we have to mention the hard drive of only 2GB storage. The tablet is compatible with memories up to 128GB, but those 2GB of factory space will only allow us to use a few applications and soon we will fill it with cache. Another of its intermediate points are its cameras, since it includes them, but they are of low quality.
With its lights and shadows, this tablet is for those who want autonomy, screen size and running apps in the background, but not for those who want to download many games or take photos with it. But for its price, it is what it is, and honestly it wears its strongest feature proudly which is enabling you to connect to your 4G network anywhere, using data plans.
Samsung Galaxy Tab A
Another well-known brand made an entry into the cheap 4G tablets zone. That is the Samsung Galaxy Tab A. Its screen is 10'5″ LCD with a good resolution of 1920-1080 that offers the possibility to use the tablet as a photo frame while loading it. Samsung assures us that the internal components are of quality, since they are the ones who manufacture them and are one of the companies chosen by other brands for their internal components.
The Galaxy Tab A has 3GB of RAM, which will allow you to enjoy an agile experience. To this agility will also contribute its operating system, an Android 8.1 that greatly improved the previous version in this regard.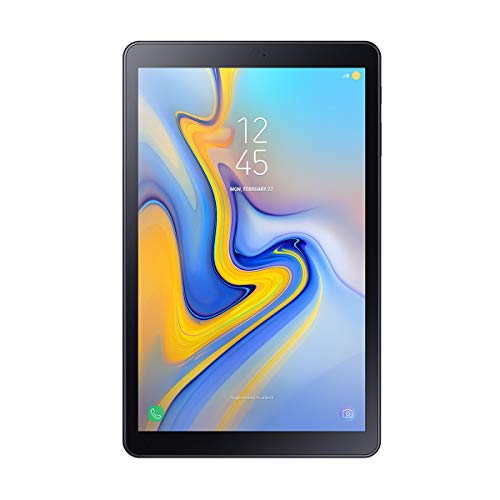 And a company like Samsung may as well boast to have the best cheap lte android tablet like this, with the addition of more advanced specifications, such as an 8MP main camera with Flash and a 5MP front or possibility to add external memory up to 400GB. Besides, it contains all sensors, such as accelerometer, compass or luminosity sensor.
Last but not least is its 7,300mAh battery that will allow you to consume content or work all day long.
Apple's iPad
The iPad is the most famous tablet on the market. It is a quality tablet, like everything the Cupertino company does, as long as you don't mind paying a little more or buying an older model. Regardless of what you choose, we're talking about devices with good screens that will look great and perform great.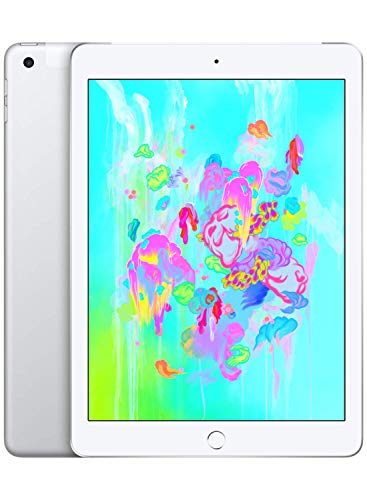 Even the oldest model on sale has a good processor that assures that most programs and games in the App Store will run smoothly. Also, they have good cameras, which includes flash in their latest models.
But in what there is unanimity is at its strongest point: iOS. Apple's mobile operating system always works light, consistent in its design and features, and receives updates regularly. It is perfectly able to hold out all day before running out of battery, which is always appreciated.
Advantages of a tablet with SIM card
A tablet with a SIM card has its advantages, such as:
You can connect to the internet from your tablet if there is 3-4G coverage.
Sometimes it's more powerful, including options like the GPS antenna.
You'll still be able to connect to Skype, Facebook, or Twitter if you can't access your mobile.
Your phone's battery will suffer less. I mention this because, if we have internet on the tablet, we can put the phone in airplane mode or deactivate the data to extend its autonomy.
Disadvantages of a 4G tablet
But a 4G tablet also has its disadvantages too:
They're more expensive. A tablet with a 4G connection is more expensive than a WiFi-only model. Depending on the model, there may be a difference of between 100 and 200 euros just by including this possibility.
Less autonomy. One of the problems that cause the most power consumption in mobile devices is its connection to the network, something that increases in low coverage areas. Fast explained, a device that can connect to the mobile network spends all its time looking for coverage, which makes the battery suffer more than if we are connected only to WiFi or have disabled the option.
They can be heavier. Although I don't think it's too important in most cases, it includes mobile antenna and sometimes GPS can cause your weight to gain.
Types of SIM card you'll find on a tablet

Sim
When it's called "SIM," we're talking about the physical card. But we don't have to confuse the physical card types as different, i.e. both the SIM, the mini-SIM, micro-SIM and nano-SIM are all physical cards "SIM". The only difference between them is how much plastic area we use. The original SIMs were the entire card and were used in the 1990s; they later trimmed the chip with a piece of plastic to end up leaving only the chip and a small one left over so that the card assembles well in its section.
Esim
The only card that contains the word "SIM" and is different is the eSIM. The "e" means "electronic" and is not actually a card, but a chip on which the operator's information is entered. The advantages that you have are that you can use an eSIM with any operator, which facilitates the portability, as long as it has already included support, that takes up less space and can be used on small devices like smartwatches or that will never be broken by making a misuse, something that does happen with SIM cards. In the worst case, something that does not usually happen, if the chip is broken, we can make use of the brand guarantee.
Is a tablet with 4G worth it?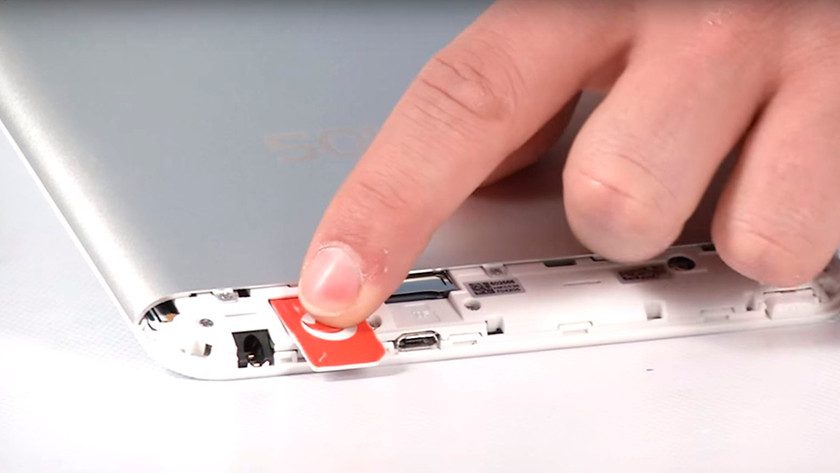 It depends solely and exclusively on its owner and where it will move. If you are going to use the tablet always at home and you have WiFi, no, it is not worth a tablet with 4G. The internet connection to your tablet will always come from your WiFi network and having a 4G would mean that you have paid the price difference for nothing. In addition, you will also be paying the monthly fee to the operator, so the total sum of the extra expense can result in a much higher number.
Now, if you move a lot and your work depends on it, it's worth investing in a cheap 4G tablet. I wouldn't recommend it to anyone who won't use the tablet for work or, too, if it has significant purchasing power and doesn't mind the extra expense. In most cases, you may use your mobile and that's enough. Also, speaking of mobile, if you need to connect from time to time, a WiFi-only tablet can connect to the internet shared by the mobile with the option "Internet Sharing" so, as I say, I would only recommend a 4G tablet to those who are going to make professional use of it.
There's also another thing to keep in mind: are you going to use GPS? When you're going to buy a tablet, you have to look at its specifications. Some, like Apple's iPad, include GPS only in its 4G versions, so that's another point that you have to keep in mind and that can make you draw the line when choosing one over another. The idea is simple: if you're not going to use the SIM but you're going to use the GPS, you'll pay more for the 4G model (GPS), but you won't use the card.