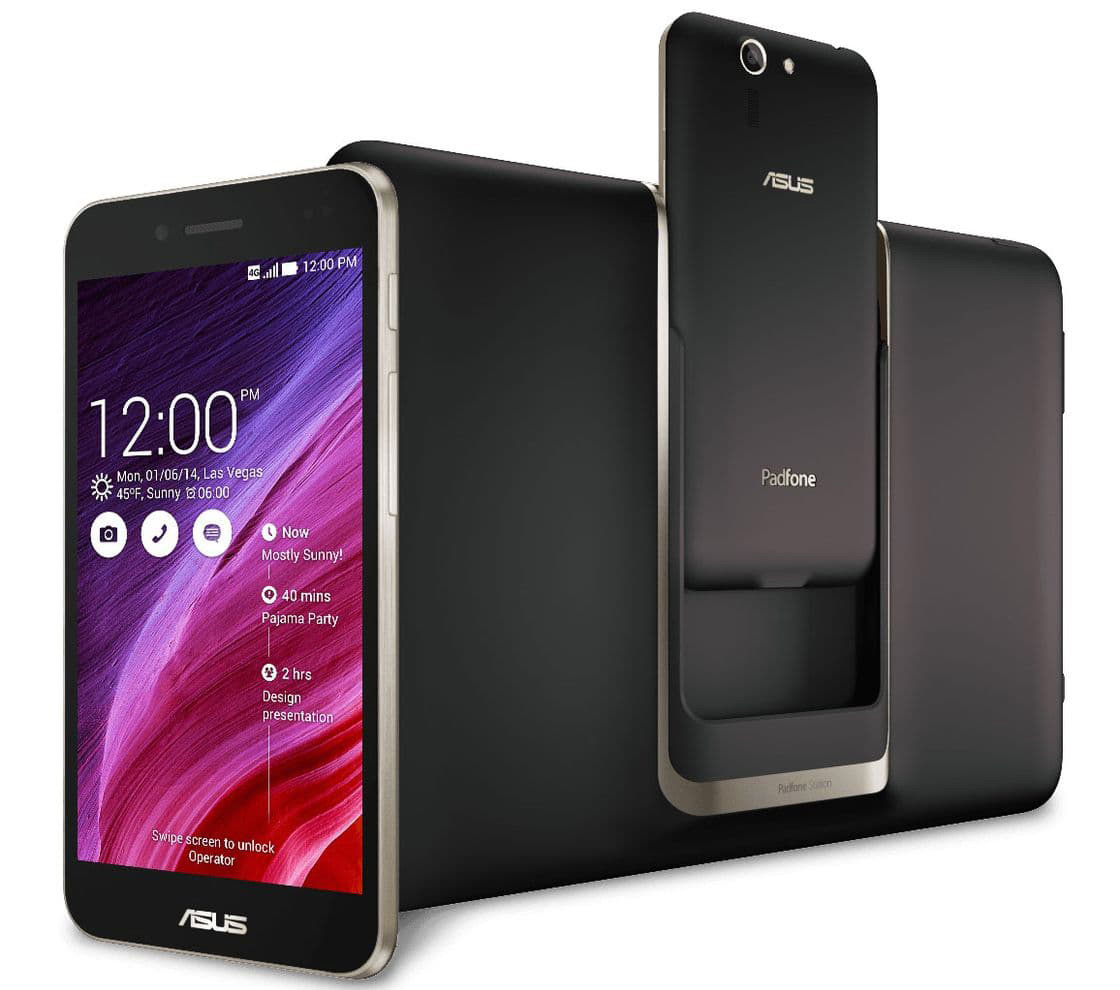 After the success of the Eee Pad Transformer, it's no wonder that the internet has been ever so slightly abuzz over the last few days about another new twist on the tablet form coming from ASUS. On Friday, the company registered trademarks  for something called 'Padfone'. Today, mobile phone review site Pocketnow has published  leaked pictures of the device, which will be formally announced this week at Computex.
It turns out that the Padfone is also the new tablet that EAT reported on earlier this week
What we know from the name, the rumours and the pictures is that Padfone is, like the Transformer, two devices. A slimline mobile phone – understood to be running Android – and a 10inch tablet. When you're not making calls, the phne slips into a hatch on the back of the tablet, presumably providing it with mobile connectivity.
Here's a couple of interesting first thoughts about that:
Can the phone provide back-up battery power, like the Transformer dock. Or does it work vice versa?
If the phone is docked, what happens if you receive an incoming call? Answering it on your tablet  desktop via Bluetooth headset would be pretty neat.
Does the dock affect the phone signal, or is there an antenna booster in the tablet?
Will the tablet also have a keyboard accessory like the Transformer (and the Slider, which will also be formally launched this week)? If so, this would be a killer device for the all in one office, not unlike some concept sketches we've seen lately.
What's the pricing like? Could be a tricky one, since not many people update their phone and portable computer at the same time. But ASUS has been doing decent value lately.
We're also curious about which OS it will use – as Ice Cream Sandwich (Android 3.4) is going to be the unified codebase for everything later this year, is that the sort of time scale we're looking at for release?
Perhaps the most interesting thing about these pictures, though, is that they reveal a lot more about the tablet than just what it looks like. In one, you can see the gunmetal Padfone sitting on top of an Eee Pad Transformer. So we now know it has an identical screen size – probably the same Gorilla Glass IPS panel that we love – and is a little bit thicker than that device. From the front, the two are identical, save for moving the speakers around the back, presumably to improve sound quality slightly.
Given that no-one's mentioned Eee Pad branding for this, we're expecting a premium price tablet here. Especially as there's a new 'asus design' logo on the back (which means two different ASUS logos on one device – isn't that really bad  brand theory?) and lots of sheer metal. Still, they could surprise us yet.
Images below, all courtesy of Pocketnow.com
Stay tuned for all the latest Computex news as it breaks.