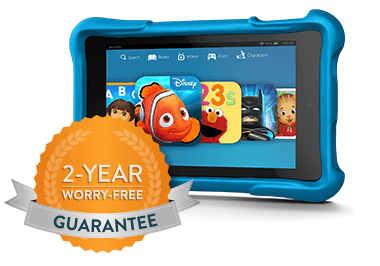 Fire Tablet for Kids
The Fire HD Kids Edition is the perfect toy for education and learning. In fact, the item is among the top Christmas toys for 2016. The Fire Kindle HD Edition kids tablets comes in three vibrant colors, which are blue, green and pink. Such colors are visually stimulating for a boy or girl who likes to add fashion to education. The Kindle Fire HD Kids Edition comes with a two-year warranty, a 6-inch or 7-inch display that is easy on the eyes and vibrant with true-to-life colors. The large screen puts out 1,280 x 780 resolution. Additionally, the unit has a 1.5 GHz processor and an eight-hour battery life.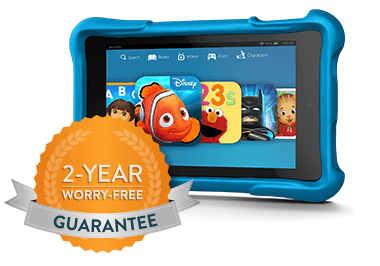 Amazon Fire HD Kids Edition
Children can allow their imaginations to run wild with the dual camera system, or they can entertain themselves with the Dolby Digital Plus Audio system for music. Parents can feel confident that their children are viewing child-friendly material by using the parental controls that the unit provides. Additionally, new users will have access to more than 5,000 child-friendly applications and features through the one-year access of free Amazon Time Unlimited. Children can obtain applications such as games, books and television shows. Examples of some of the items that a child may want include SpongeBob shows, Spider-Man adventures and the Nick Jr. line-up.
Kindle Fire HD Kids Edition is available for purchase at an affordable price. Parents can make their children's dreams come true by investing in a Fire HD Kids Edition for their learning and enjoyment.