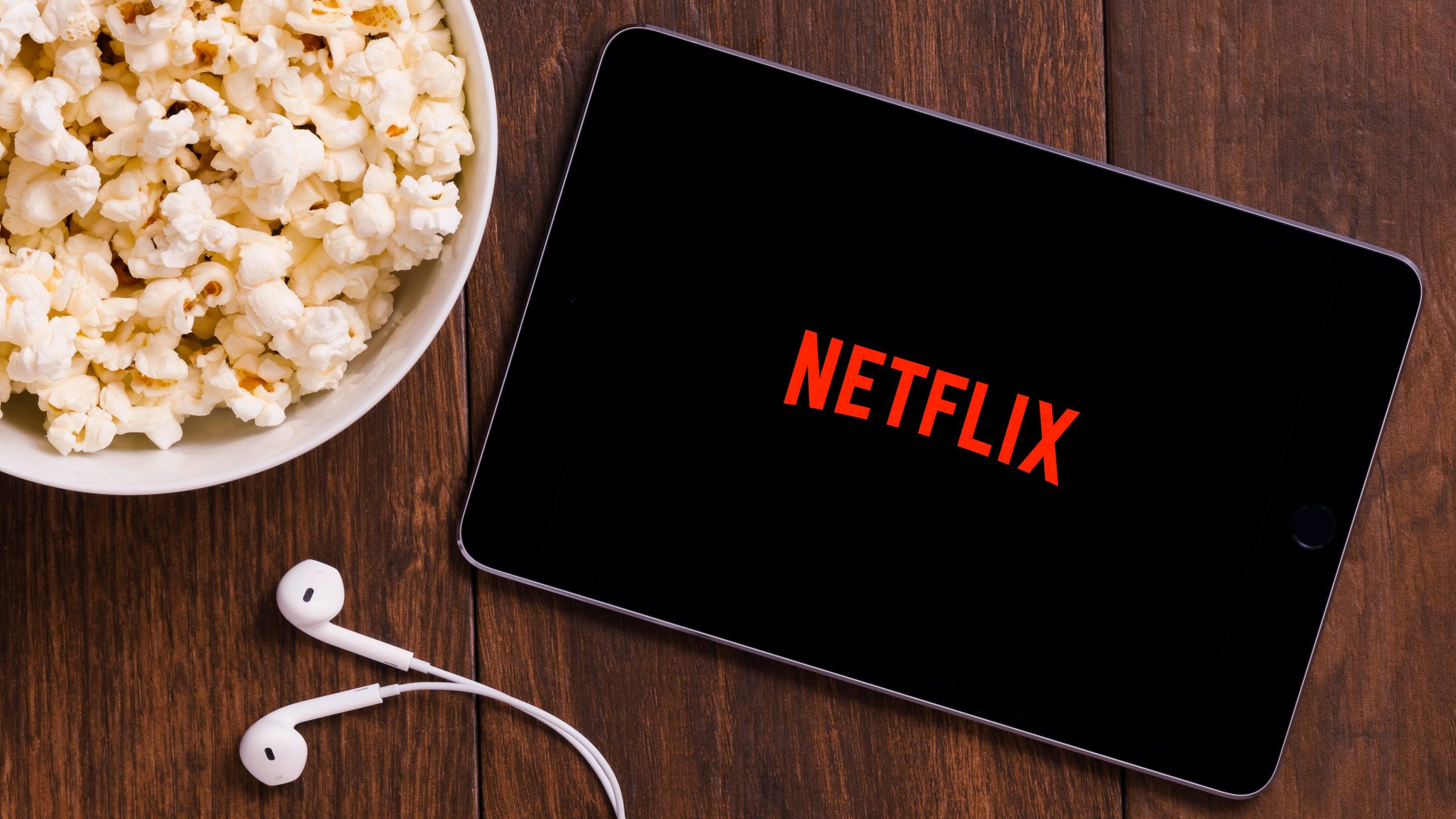 In this day and age, we can not imagine going on about our daily lives without a smartphone or a tablet. Most of the time tablet devices are used for consuming video content in the form of shows and movies on Netflix. So when it comes to that segment, we'd like to share with you the best tablets for Netflix.
The main feature of the tablets on our best Netflix tablets list is the great display quality which gives you the opportunity to have a completely different experience. It allows you to enjoy high-quality entertainment from the comfort of your couch, or wherever you go.
Another important factor we took into consideration was the compact size and lightweight design of the tablets, allowing you to comfortably take them anywhere along with their reasonable price. Have fun watching your favorite Netflix series with some of the tablets below.
Fire HD 10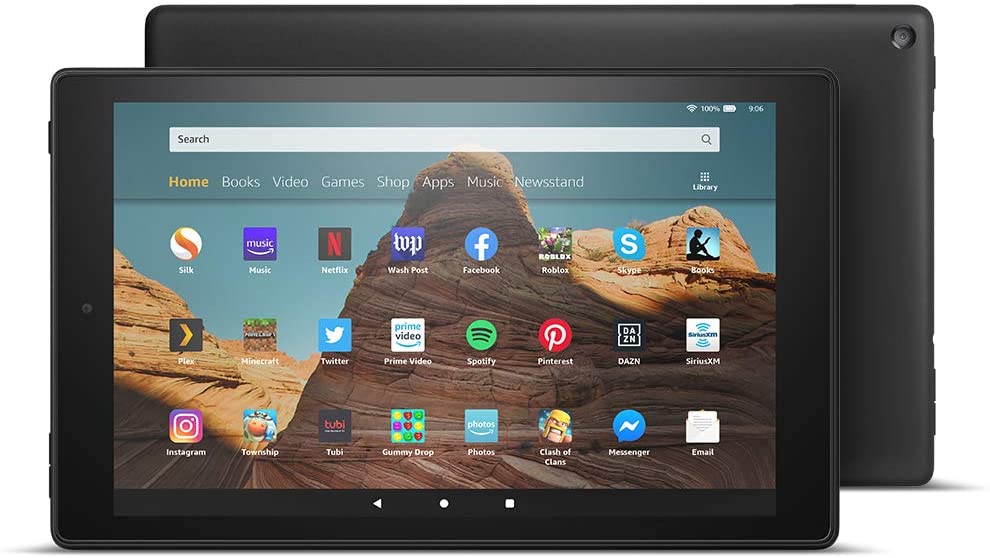 This Fire HD10 tablet has a 10.1″ Full HD display with a resolution of 1920 x 1080, a 1.8GHz processor, 2GB RAM, and a lithium battery that allows up to 8 hours of on-screen time. The Fire HD 10 works natively with Amazon Alexa.
The tablet comes in navy blue, black and red color variants. This device is ideal for watching Netflix and your favorite series, listening to music, and even giving you the opportunity to call a contact, send a message, and video go on a video call with the help of Alexa via voice commands.
Fire HD 8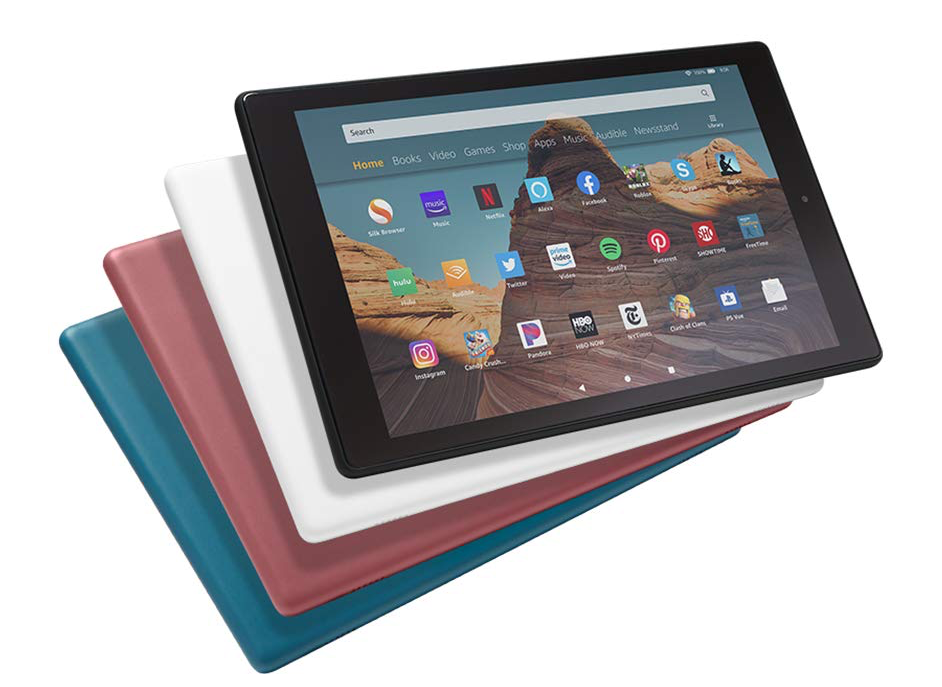 The Fire HD 8 Tablet is one of the Fire tablets that makes it easy to enjoy your favorite Netflix movies and TV shows, asides from reading books, playing some casual games, listening to music, and more.
Also, with the new demo mode charging dock, simply place your tablet on the port and ask Alexa to show you your daily calendar, you can turn on the lights, play your favorite audible book and more. All while your Fire HD tablet is charging on the dock.
Apple iPad 10.2 (2020)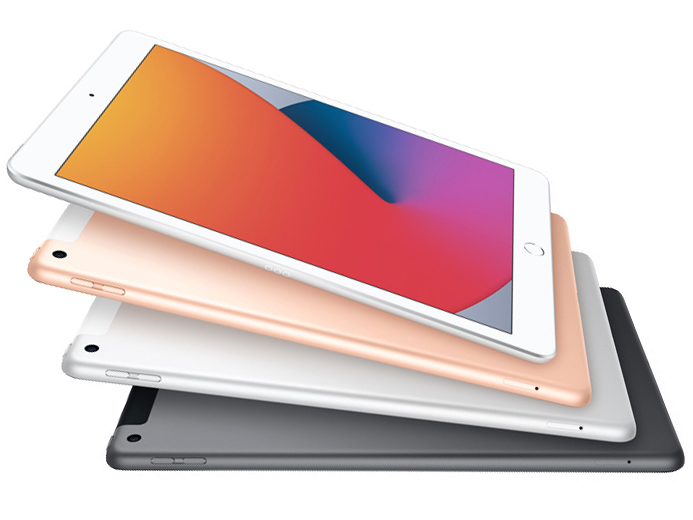 The screen of the new iPad 10.2 (2020) does not have the same internal technology that we have seen in more expensive models, but for those planning to upgrade from a previous low-end iPad, you will have a splendid time watching your favorite Netflix show on this tablet.
If it looks like we're saying it's 'more of the same with this new iPad, it's because that's exactly what it is: last year's popular model with faster entrails and faster loading into the box to make sure the new iPad can handle the more energy-intensive apps that appear in the App Store.
Samsung Galaxy Tab S5e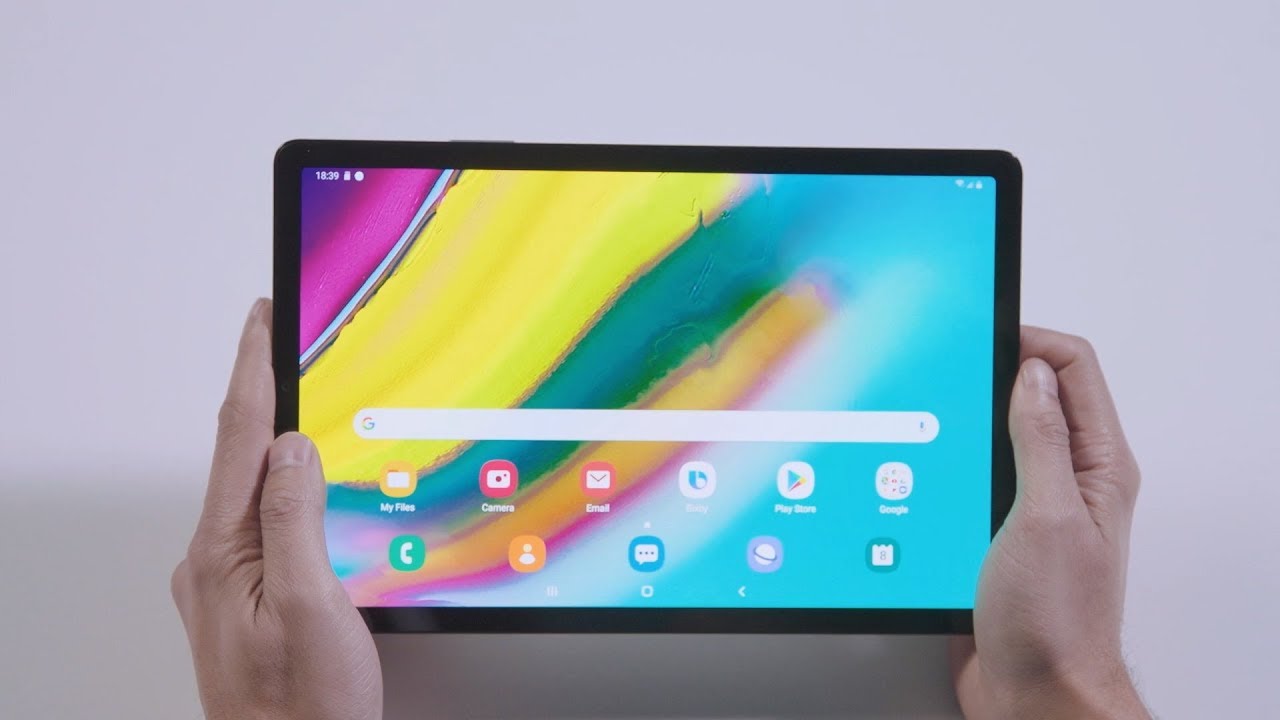 An excellent alternative to the pricey Galaxy Tab S6 is the Samsung Galaxy Tab S5e. Although it is not a high-end tablet, it has numerous premium features and when it comes to Netflix and chill, this 10.1-inch display (which is its main feature) will provide you with a quality experience.
This device uses the same AMOLED display as the Galaxy Tab S4 and Galaxy Tab S6. It also has a total of four speakers, whose sound quality is quite good and it also has long battery life.
The sound quality of the speakers is quite good. You can actually hear the bass in some tracks and the sound is nice, clear, and loud, noticeably better than that of cheaper tablets. It can also conveniently stream diverse content in 10.5 inches. With a resolution of 2560 x 1600 pixels, it is one of the sharpest 10-inch displays on the market. The colors look good, it has high contrast with deep levels of black that enables you to also stream Netflix outside.
The screen is very bright and has wide viewing angles. You can also activate a blue light filter at night. In the battery test, the Samsung Galaxy Tab S5e achieved a runtime of 13 hours and 30 minutes. To do this, we always run an HD video in an endless loop with a medium brightness. It's not the fastest Android tablet out there, but the performance is very good for the price.
iPad Air 4 (2020)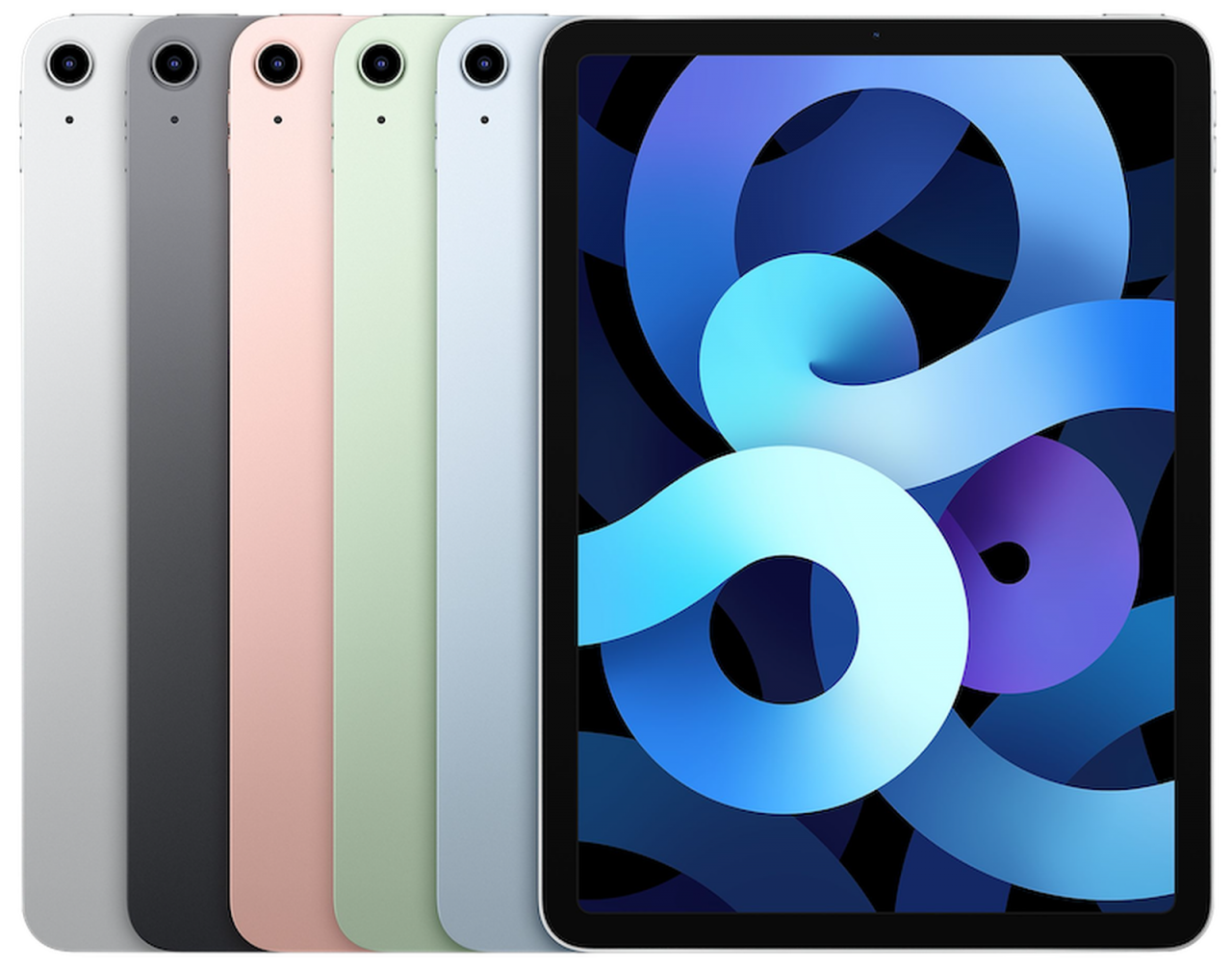 The iPad Air 4 is, of course, a little cheaper, but it's a decent alternative to the expensive iPad Pro and a fantastic choice for anyone looking to buy a tablet for Netflix, with a great, color accurate display.
At first glance, it looks very similar to the Pro model and, like the iPad Pro, has four speaker slots. However, they are not the same, and, by direct comparison, the sound quality is significantly weaker. There is also a 10.9-inch IPS display with a resolution of 2360 x 1640 pixels.
However, the pixel density is the same as on all current iPad (264ppi). Apple describes the display as a Liquid Retina display and, at 500 nits, is not as bright as the iPad Pro, but still a lot brighter than almost all Android tablets. In addition, Apple TrueTone technology is also supported.
This adjusts the white balance depending on the ambient light, which is pleasing to the eyes and is much more relaxed to look at, especially in dark environments. The display includes 60 Hz at the factory, but the 120 Hz ProMotion version can also be purchased for an additional charge. What catches the eye is that the iPad Air 4 is significantly more powerful than any other Android tablet.
Compared to the iPad 8, it's also significantly faster and, compared to the iPad Pro, it even has a better single-core result and better graphics performance. The battery life is fine, but not above average in the reference comparison.
Watching Netflix in HD on the iPad Air 4 the battery lasts 6 hours, which is more powerful than the iPad 8 and almost as good as the 11-inch Pro. The device is absolutely mid-class to high and is primarily defined by a very good display, solid performance and decent battery life. Speakers aren't as good as iPad Pro speakers, but they're still very good compared to other tablets.
Conclusion
There you have it folks, the current best tablets for watching your favorite tv shows and movies on Netflix and having a fun time at home during these trying times. We picked these tablets based on their reasonable price, decent specs, lightweight and compact design, and most of all their display quality which is at least Full HD.